Harvey Weinstein's Honorary Degree To Be Revoked By The University of Buffalo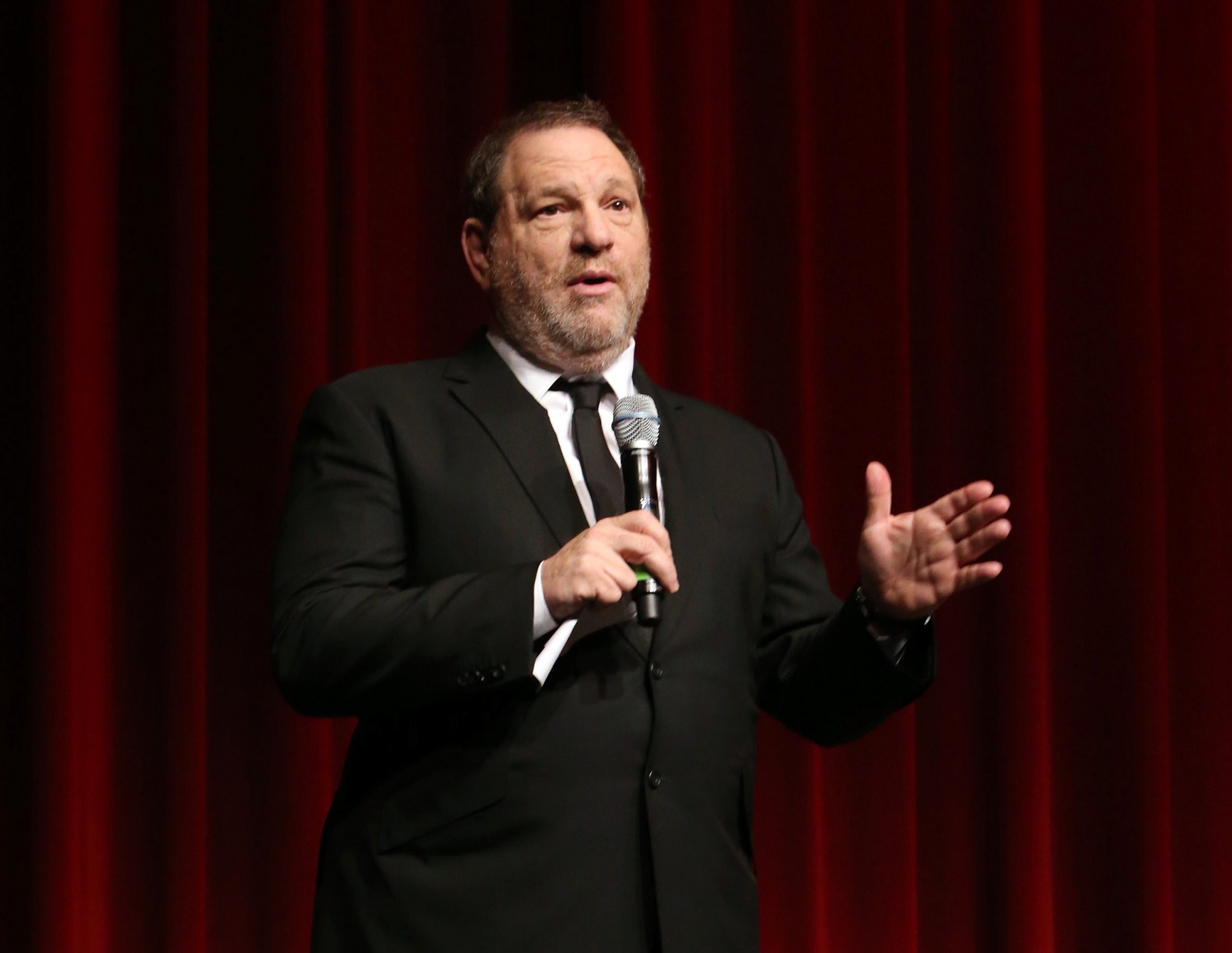 Updated | Harvey Weinstein will be stripped of the honorary doctorate degree he received in 2000 in the wake of new sexual harassment allegations against him and reports of secret payoffs to abused women.
The University of Buffalo says it will move forward to take away the honorary Doctor of Humane Letters degree in light of the controversy surrounding the super-producer.
"The university is well aware of the allegations involving Mr. Weinstein," spokesman John DellaContrada told Newsweek on Wednesday morning. "The university has initiated the process, pursuant to the [State University of New York] Board of Trustees policy, for the revocation of a SUNY honorary degree."
Then-University President William R. Greiner handed the degree to Weinstein in 2000, at the time praising Weinstein's "extraordinary boldness, drive and instinctive eye for cutting-edge creative excellence," which he said "continues to broaden and diversify the field of American film by providing a niche for provocative and independent films."
Weinstein got his English degree from the University of Buffalo in the 1970s, and the school says he never personally donated afterward. In 2004 and 2005, Disney gave about $23,000 to the university on behalf of his company Miramax for a media study scholarship. Those funds were disbursed immediately.
Buffalo administrators began the degree revocation process on Friday, DellaContrada said. The announcement, however, came Wednesday, just after The Buffalo News reported legislative candidate Guy Marlette wanted the university to take action.
The Board of Trustees says that it can take away honorary degrees if the recipient "has engaged in conduct that: 1) is inconsistent with the mission and/or values of the State University of New York; 2) undermines the accomplishments that were cited as the basis for awarding the honorary degree; or 3) is injurious to the reputation of the State University of New York or any of its constituent campuses."
Weinstein also has a medal for contributions to black culture given to him by Harvard in 2014. Other winners that year were Oprah Winfrey, Shonda Rhimes, director Steve McQueen, U.S. Representative John Lewis, Harry Belafonte and Maya Angelou. The award is named after W.E.B. Du Bois, an early civil rights advocate.
Harvard has not responded to Newsweek's requests for comment.
Last week, the New York Times revealed in an investigation that Weinstein has paid off at least eight women over three decades after they accused him of sexual harassment. The women said Weinstein would ask them to touch him, saying that he'd help them get their careers started if they gave him a massage or watch him shower.
Since then, actresses like Gwyneth Paltrow and Angelina Jolie have come forward with similar accusations against Weinstein. He was fired from the Weinstein Co. Sunday and is reportedly en route to Europe for "sex addiction" therapy.
This story has been updated to include more information from the University of Buffalo.