Harvey Weinstein Juror Says He Would've Liked Former Movie Mogul to Take the Stand
Juror nine from the high profile Harvey Weinstein trial revealed he would have preferred that the disgraced 67-year-old Hollywood mogul had given testimony on the witness stand.The juror also adressed whether or not the guilty verdict was influenced by Weinstein's absence from the stand.
While speaking to CBS This Morning, Drew, who asked his last name not be used during the video interview, discussed how the jury collectively came up to their guilty verdict, for two of the five counts, on February 24, 2020. During his conversation with co-host Gayle King, the juror mentioned he would preferred to have heard from Weinstein himself. During the high profile trial, Weinstein did not take the witness stand to give his own testimony. Drew revealed Weinstein's omission from the stand, though, had no influence on his final decision, nor the rest of the jury.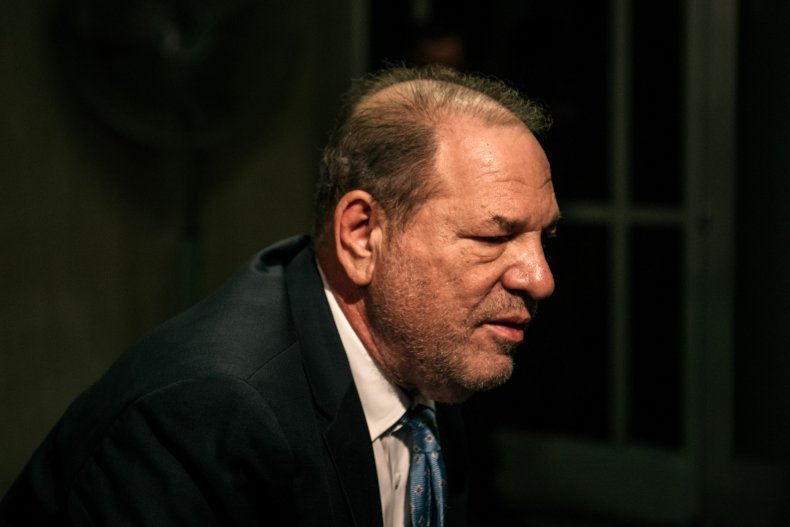 Juror nine added he could only imagine why Weinstein did not take the witness stand, "And I could hypothesize as to the whys that he didn't. You know, that he could lose his shield of representation once he goes up there."
Juror remained relatively tight-lipped throughout the interview otherwise. King asked, "His defense team already made it clear they are going to appeal this verdict. Do you know Harvey Weinstein should go to jail?"
Drew shrugged his shoulders and responded, "That's not for me to say."
The juror mentioned Weinstein being in a prison cell at Rikers Island would be a dangerous place for him, "You know, a man of his age and of his current health, general population at Rikers seems like a dangerous place. That's really all I can say about that."