Harvey Weinstein Latest: Disgraced Hollywood Producer Accused of Sexually Assaulting Teenage Model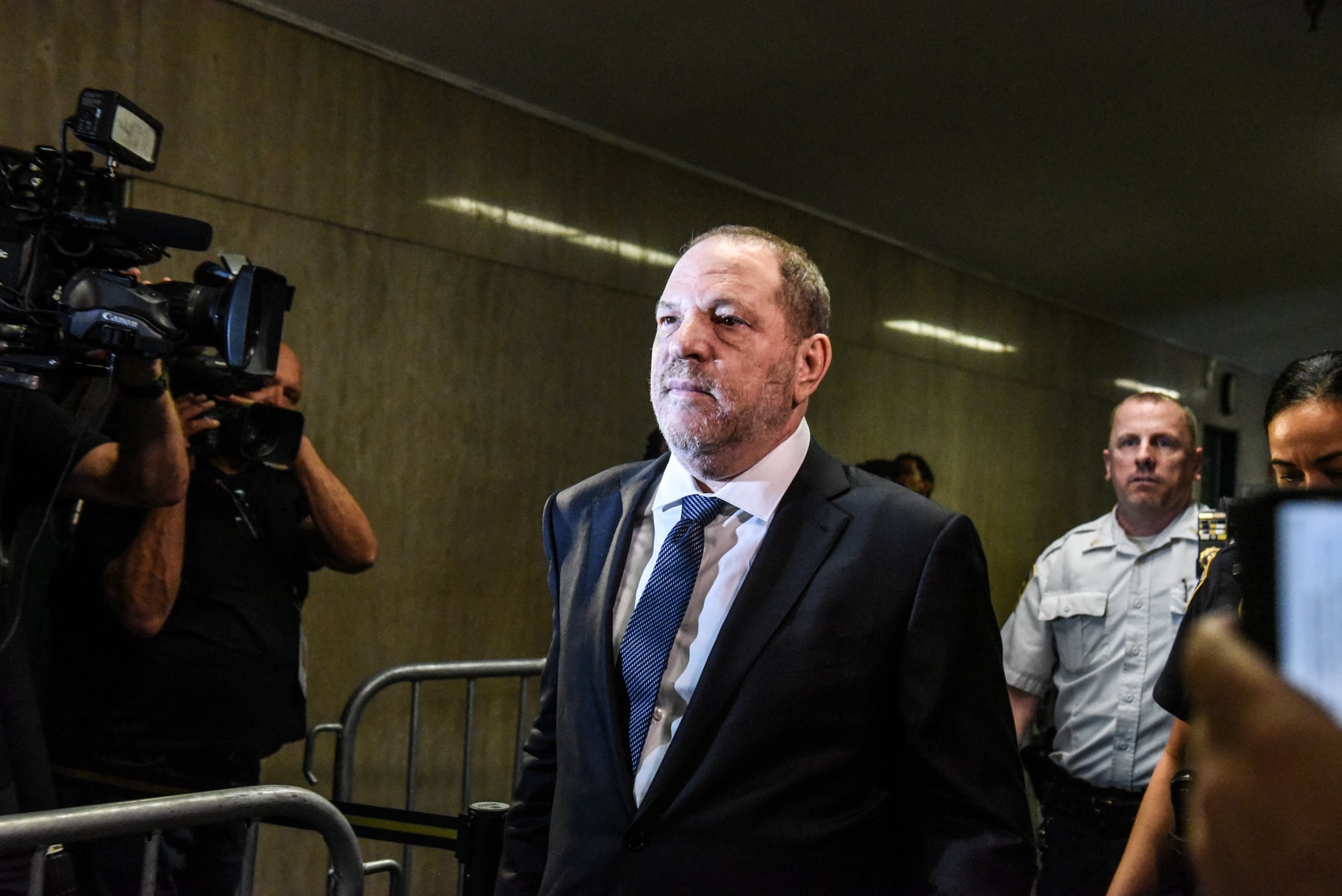 Harvey Weinstein has been accused of sexually assaulting a 16-year-old Polish girl, court filings have revealed.
The accuser, who moved to the U.S. in 2002 with hopes of becoming a model and actress, alleged that the Hollywood producer forced her to touch his penis and subjected her to years of harassment and emotional abuse, the Associated Press reports.
The woman, whose name has not been revealed in the documents and is identified only as Jane Doe, said she first met Weinstein at a modeling event in 2002, during which the producer promised to take her for lunch to discuss her acting career.
But when they met just a few days later, Weinstein—who was aware of the girl's age—instead took her to his SoHo apartment in New York City, where he "wasted no time in aggressively and threateningly demanding sex," the documents show, according to the BBC. During the incident, Doe said he forcibly took her hand, making her touch and massage him, despite her resistance.
The woman alleges that Weinstein told her that if she ever wanted a successful acting career, she would have to do anything he told her to, including "losing her inhibitions and getting naked." According to her statements in the documents, she was completely unaware of the producer's intentions when she agreed to the lunch.
Doe also alleged that Weinstein continued to make advances and harass her for almost a decade, causing damage to her mental and physical health. The woman said he called and texted her every two weeks, making it clear he was the only person who could help her become an actress.
Some years later, Weinstein allegedly became possessive upon learning that she was dating a wealthy man and scolded her for being unavailable to him sexually. According to the filings, the movie mogul once showed up at her building and tried to enter her room, although he was stopped by security.
Weinstein's lawyer, Benjamin Brafman, denied the latest allegation, saying the claims were preposterous.
"Like so many other women in this case who have already been exposed as liars, this latest completely uncorroborated allegation that is almost 20 years old will also be shown to be patently false," he said, according to Agence France-Presse.
Dozens of women have accused Weinstein of sexual misconduct, which helped popularize the #MeToo movement against sexual harassment and assault.
The latest allegations follow a lawsuit involving 10 named plaintiffs, including a woman who alleges that the producer raped her in 2011. If he is convicted of the rape charges, Weinstein could spend the rest of his life in prison.