Harvey Weinstein's Lawyer Slams Asia Argento's 'Secret' Underage Assault Allegations
Harvey Weinstein's lawyer issued a statement following the New York Times exclusive report that claimed Asia Argento paid an actor and musician who accused her of sexual assault Monday.
Argento was one of the women who accused producer Harvey Weinstein of sexual assault in October. She became one of the prominent members of the #MeToo movement.
"This development reveals a stunning level of hypocrisy by Asia Argento, one of the most vocal catalysts who sought to destroy Harvey Weinstein," his attorney, Benjamin Brafman, said in a statement.
"What is perhaps most egregious, is the timing, which suggests that at the very same time Argento was working on her own secret settlement for the alleged sexual abuse of a minor, she was positioning herself at the forefront of those condemning Mr. Weinstein, despite the fact that her sexual relationship with Mr. Weinstein was between two consenting adults which lasted for more than four years," he continued.
"The sheer duplicity of her conduct is quite extraordinary and should demonstrate to everyone how poorly the allegations against Mr. Weinstein were actually vetted and accordingly, cause all of us to pause and allow due process to prevail, not condemnation by fundamental dishonesty," Brafman concluded the statement.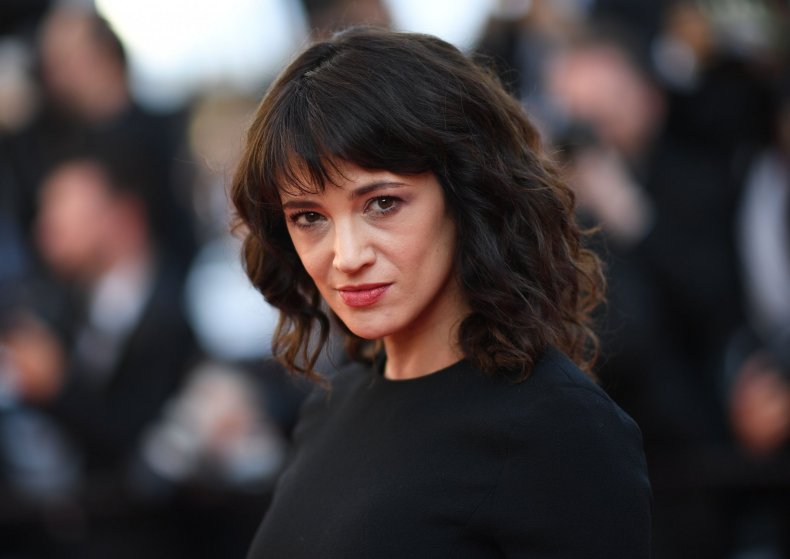 The report alleges Argento paid Jimmy Bennett $380,000 after an alleged 2013 incident occurred at a hotel room in California when he was 17, a year younger than the state's age of consent. She was 37.
The report claims this happened months after Argento accused Weinstein of assault when she was 21 years old and Bennett came forward because of Argento's accusation. "His feelings about that day were brought to the forefront recently when Ms. Argento took the spotlight as one of the many victims of Harvey Weinstein," his lawyer, Gordon K. Sattro, said in his notice of intent to sue via the New York Times.
Argento spoke about Weinstein in a documentary series from Rose McGowan, who also accused the producer of assault, Citizen Rose, in January. "I can't even remember. I blocked everything," Argento said at the time of the alleged assault. "It made me hard… It made me worse as a person."
"I got to know Asia Argento ten months ago," McGowan tweeted Monday. "Our commonality is the shared pain of being assaulted by Harvey Weinstein. My heart is broken. I will continue my work on behalf of victims everywhere."
Argento has not responded to the allegations.
Harvey Weinstein pleaded not guilty to six felony counts, including rape, in New York.