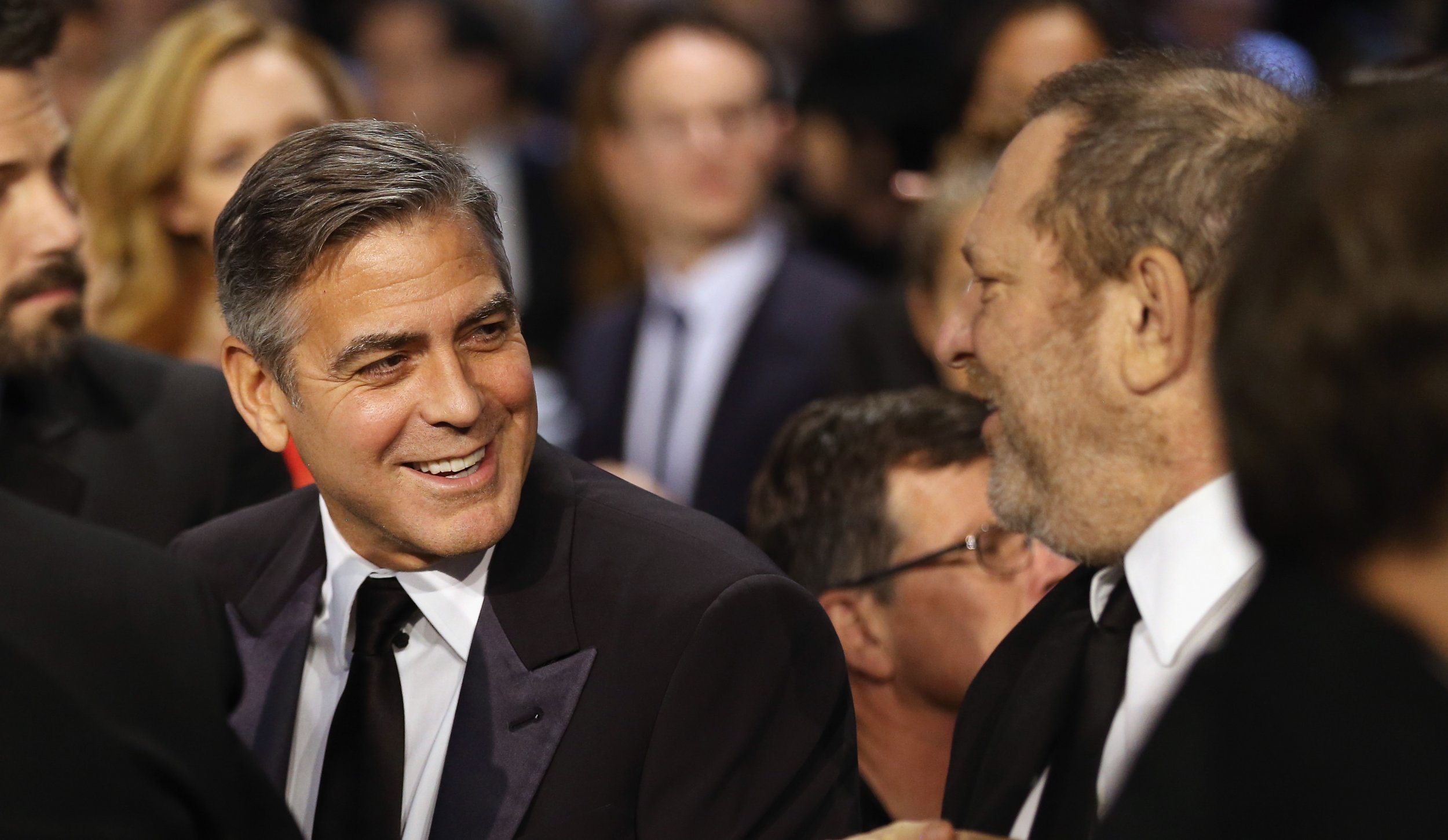 The men of Hollywood have been slow to raise their voices against Harvey Weinstein, the producer who launched careers until allegations of sexual assault and harassment destroyed his own. But under pressure from the public and the media, a handful of A-list actors and Weinstein's close colleagues are now denouncing his behavior—some more ardently than others.
Matt Damon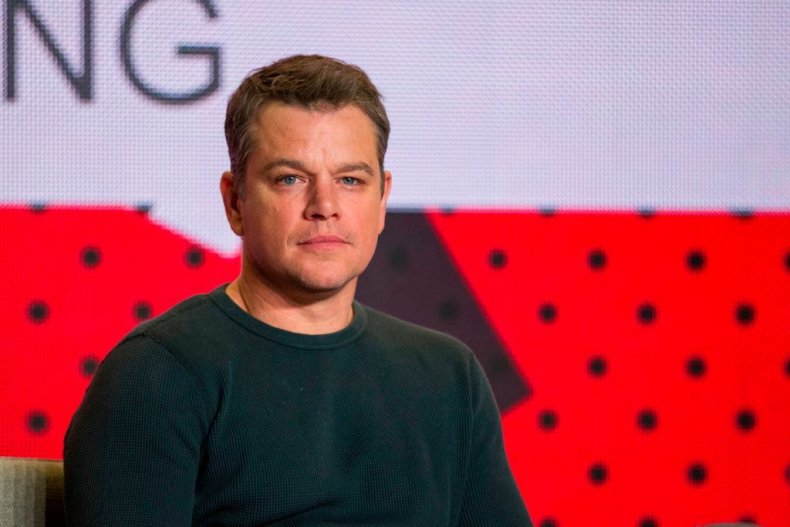 "Even before I was famous, I didn't abide this kind of behavior. But now, as the father of four daughters, this is the kind of sexual predation that keeps me up at night." Damon told Deadline on Tuesday. "We know this stuff goes on in the world. I did five or six movies with Harvey. I never saw this. I think a lot of actors have come out and said, everybody's saying we all knew. That's not true. "
Damon also denied accusations that he helped kill a 2004 New York Times that would have exposed Weinstein's harassment years ago.
Damon worked with Weinstein multiple times over his career. He won an Oscar for the Weinstein-produced Good Will Hunting.
Ben Affleck
In a statement posted to social media on Tuesday, Affleck wrote that he was "saddened and angry" after reading the allegations against Weinstein. "This is completely unacceptable, and I find myself asking what I can do to make sure this doesn't happen to others."
Rose McGowan, one of the accusers named in the Times' first report, accused Affleck of lying in this statement. "'GODDAMNIT! I TOLD HIM TO STOP DOING THAT' you said that to my face," McGowan wrote in the tweet.
Like Damon, Affleck's career began when Weinstein's company Miramax made Good Will Hunting in 1997.
George Clooney
"Harvey's admitted to it, and it's indefensible," Clooney told The Daily Beast on Tuesday. "I've known Harvey for 20 years. He gave me my first big break as an actor in From Dusk Till Dawn, he gave me my first big break as a director with Confessions of a Dangerous Mind. We've had dinners, we've been on location together, we've had arguments. But I can tell you that I've never seen any of this behavior—ever."
Colin Firth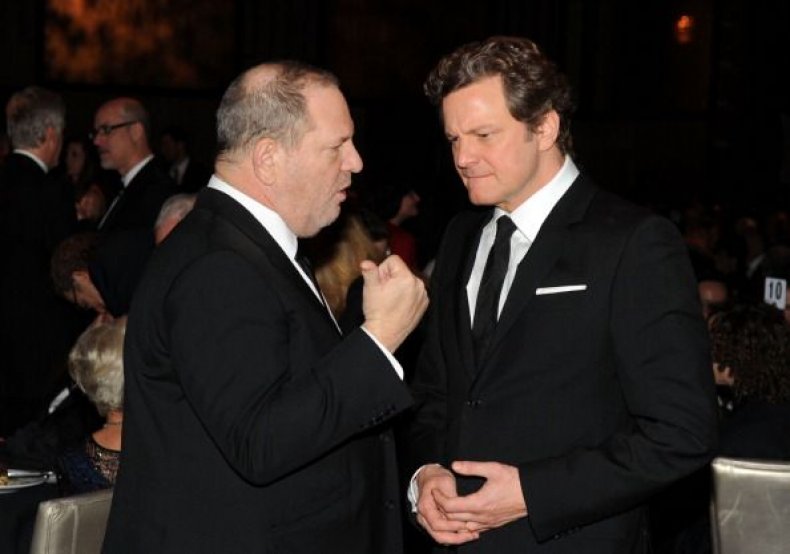 "It's with a feeling of nausea that I read what was going on while I was benefiting from Harvey Weinstein's support," Firth said in a statement to The Guardian on Tuesday. "He was a powerful and frightening man to stand up to. It must have been terrifying for these women to step up and call him out. And horrifying to be subjected to that kind of harassment. I applaud their courage."
Firth starred in the Weinstein-produced film The King's Speech, which won the Oscar for Best Picture.
Leonardo DiCaprio
DiCaprio wrote in a statement on Facebook on Tuesday: "There is no excuse for sexual harassment or sexual assault—no matter who you are and no matter what profession."
Jeff Bridges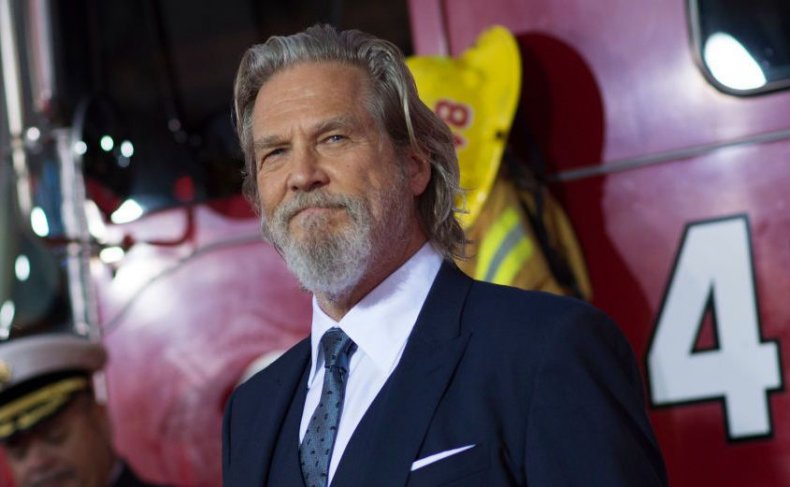 "I had a movie called The Giver, and I tried to get that movie made for 20 years and ended up making it with Harvey. He's facing his demons now," Bridges told The Hollywood Reporter on Monday. "I'm hoping that he leans into those demons and comes out the other side a richer person. I hope the best for him." He said he wasn't sure whether it would affect his decision to work with Weinstein in the future.
Jeffrey Katzenberg
Weinstein's longtime friend and collaborator Jeffrey Katzenberg, former chairman of Walt Disney Studios and CEO of DreamWorks Animation, shared with The Hollywood Reporter the email response he sent back to Weinstein's plea for support before the The Weinstein Company fired the producer following the New York Times investigation. He wrote, "there appear to be two Harvey Weinsteins...one that I have known well, appreciated and admired and another that I have not known at all.
"You have done terrible things to a number of women over a period of years. I cannot in any way say this is OK with me…It's not at all, and I am sickened by it, angry with you and incredibly disappointed in you."
Michael Keaton
"H Weinstein—yikes! Disgusting and creepy," Keaton wrote in a tweet on Monday.
Lin-Manuel Miranda
Miranda tweeted: "I'm as appalled and repulsed by the Weinstein news as anyone with a beating heart. And forever in awe of the bravery of those who spoke out."
Mark Ruffalo
"To be clear what Harvey Weinstein did was a disgusting abuse of power and horrible," Ruffalo wrote on Twitter on Sunday.
Kevin Smith
"He financed the first 14 years of my career—and now I know while I was profiting, others were in terrible pain," Smith wrote on Twitter on Sunday. The director and screenwriter worked with the Weinstein-owned Miramax on his films Clerks, Chasing Amy and Dogma.
Seth Rogen
"I believe all the women coming forward about Harvey Weinstein's sexual harassment," Rogen tweeted on Saturday. "It takes bravery to do so."
Paul Feig
"This is so reprehensible to me when it's one of these gatekeepers who has so much power over people's careers." Bridesmaids director Feig told The Guardian on Tuesday. "Men need to speak up. This can't be women just speaking up. They need backup. It's a big sacrifice for women to come forward with this stuff. As we've seen over history, they are generally not rewarded for coming forward."
Bob Iger
Walt Disney chairman-CEO Bob Iger was one of the first studio executives to condemn Weinstein. "Harvey Weinstein's reported behavior is abhorrent and unacceptable, and it has no place in our society," Iger said in a statement Tuesday afternoon, according to The Hollywood Reporter.
Still, many of Weinstein's longtime male colleagues have remained silent, including Martin Scorsese, Quentin Tarantino, Bradley Cooper, Daniel Day-Lewis, Bradley Cooper and Russell Crowe, who also was accused of quieting the Weinstein scandal in 2004 along with Damon. Actor Brad Pitt has not yet publicly commented on Weinstein, but confirmed to the Times the he confronted Weinstein after he allegedly harassed Gwyneth Paltrow.