Oliver Stone Defends Harvey Weinstein, Faces Allegations of His Own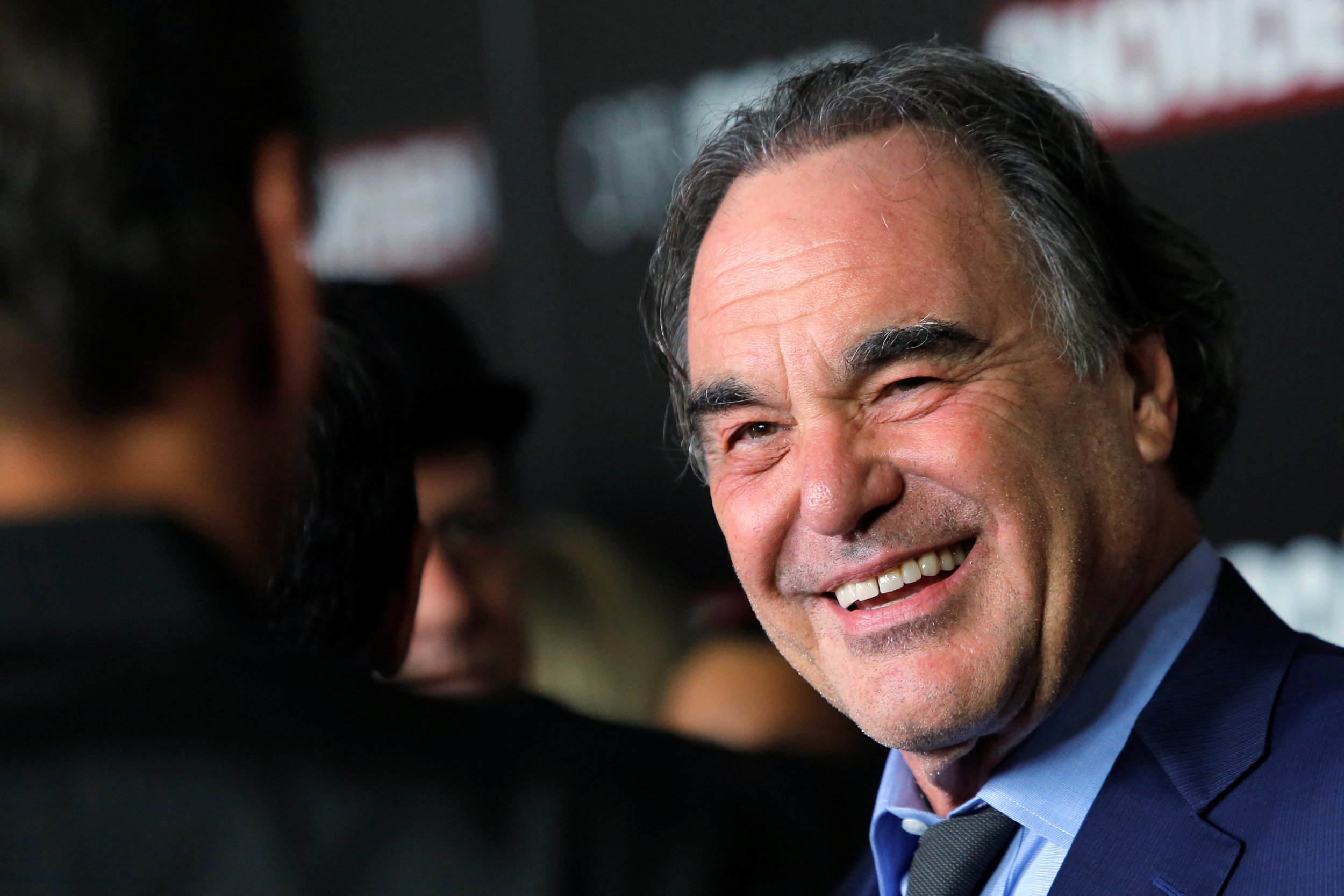 Film director Oliver Stone has come out in defense of disgraced Miramax co-founder Harvey Weinstein, accused by 32 women of sexual misconduct ranging from rape to aggressive unwanted advances. After Stone's defense of Weinstein at the Busan International Film Festival was first reported on Thursday evening, a former Playboy model alleged that she'd once been assailed by Stone at a party.
According to The Hollywood Reporter, Stone was serving as a juror at the South Korean film festival when he made the comments about Weinstein. During a panel on Friday morning, he was asked about the deeply troubling allegations against the powerful producer, which have been chronicled in astonishingly damning detail in The New York Times and The New Yorker.
"I'm a believer that you wait until this thing gets to trial," Stone said. "I believe a man shouldn't be condemned by a vigilante system. It's not easy what he's going through, either. During that period he was a rival. I never did business with him and didn't really know him. I've heard horror stories on everyone in the business, so I'm not going to comment on gossip. I'll wait and see, which is the right thing to do."
The Hollywood Reporter noted that this show of solidarity was "in contrast to a wave of industry condemnation that has followed the reporting of Weinstein's alleged conduct," which had been rumored for years.
By late Thursday evening, Stone was facing accusations of his own, made to the New York Daily News by Carrie Stevens, who was a Playboy centerfold model in 1997. She told the Daily News that when she was 22, she was approached by Stone at a party. Stevens told the Daily News that Stone grabbed her breast and "honked it like a horn."
"He walked up like he was entitled to grab anything he wanted. He did it because he wanted to," Stevens told the Daily News. Stone has not responded to the allegations, and Newsweek was not able to reach him on Thursday evening.
Stone has a history of defending powerful men. Perhaps, like a certain occupant of the White House, Stone is unable to avoid ill-advised provocation. Stone once called Adolf Hitler an "easy scapegoat." He made a hagiographic documentary about Venezuelan dictator Hugo Chávez, which Foreign Policy called "disgraceful," and recently conducted an extended interview with Russian leader Vladimir V. Putin, which aired on Showtime and saw Stone eagerly accepting the Kremlin line on a variety of matters. In promoting the multi-part documentary, Stone informed late-night talk-show host Stephen Colbert that Putin had been "insulted and abused" by detractors.
The assertion stunned Colbert. "Does he have your dog in a cage someplace?" he asked.
Stone was accused sexism last summer after Megyn Kelly conducted her own interview with Putin. Stone dismissed Kelly's abilities as an interviewer but called her "attractive."
Stone's defense of Chávez and Putin could be understood as the price of unrivaled access, as well as an affinity for strongmen leaders that has only increased as Stone has aged. His reasons for standing by Weinstein are more difficult to parse.