Harvey Weinstein Pleads Not Guilty to 11 Counts of Sexual Assault in California
Harvey Weinstein has pleaded not guilty to 11 counts of sexual assault in California.
After being extradited from New York to California, where he faces trial for serious sex crimes, Weinstein pleaded not guilty to four counts of rape, four counts of forcible oral copulation, two counts of sexual battery by restraint and one count of sexual penetration by use of force in a Los Angeles courtroom on Wednesday.
The charges stem from five incidents with five different women that allegedly occurred between 2004 and 2013 in Los Angeles.
He was flown from New York, where the film mogul is currently serving a 23-year prison sentence since his conviction last year for sexual offenses in Manhattan after a judge in Erie County ordered his extradition on June 15.
His lawyers had requested for him to remain in a state prison near Buffalo until the start of jury selection, saying Weinstein was not medically fit to travel. The request was denied.
A spokesperson for Weinstein said the legal team was "disappointed" that the transfer was not waived.
"We are disappointed that the LA DA didn't wait for the judge's ruling, but we did expect this to happen at some point," spokesperson Juda Engelmayer said in a statement. "We will be fighting so that Harvey can receive his needed medical care and of course, so that he can be treated fairly."
If convicted as charged in California, he faces up to 140 years in prison.
Weinstein has denied any wrongdoing and maintained that any sexual activity was consensual.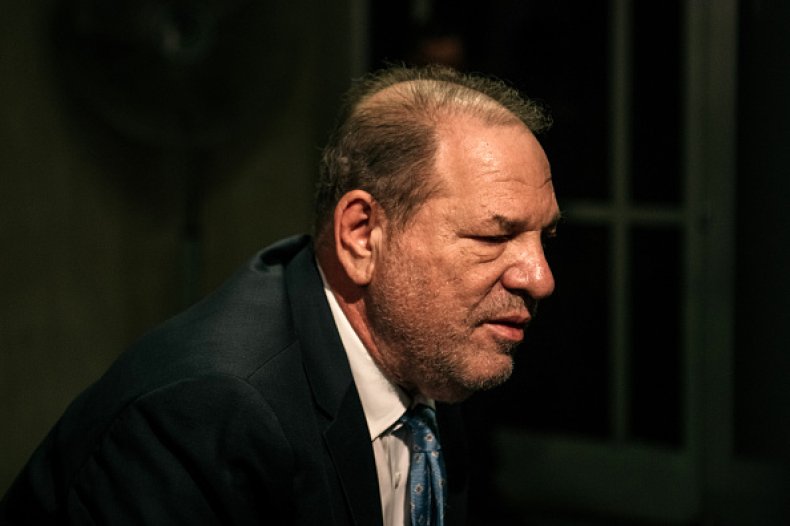 Lawyers representing Weinstein's accusers applauded his transfer to California, which was repeatedly delayed by the coronavirus pandemic.
"The opportunity to hold Weinstein accountable for his actions in California gives voice to the survivors including my client, Jane Doe 4," attorney Elizabeth Fegan, who is representing one accuser in Los Angeles, said in a statement. "They deserve to be heard and to have Weinstein answer for his actions. Our hope is that a guilty verdict in California will ensure that Harvey Weinstein will spend the rest of his life behind bars – securing justice for women everywhere."
Attorney Gloria Allred, who represented some of his accusers in the New York trial and also represents two accusers in California, said "Justice has been delayed in Los Angeles but it will not be denied to the brave accusers who are willing to testify in this criminal case."
Held without bail since July 20, Weinstein will return for another hearing on July 29. No trial date has been set yet.
The 69-year-old will remain on the West Coast in the Twin Towers Correctional Facility until the proceedings in Los Angeles are over, which could be months.
Officials said his time in custody in California will count towards his New York sentence.
Weinstein was convicted in Manhattan Supreme Court in February 2020 of a first-degree criminal sexual act in a 2006 incident and of third-degree rape in a 2013 incident.
His lawyers filed a long-anticipated appeal of his conviction in April. The office of retiring Manhattan District Attorney Cyrus Vance Jr. has not filed a response to the appeal yet.