Harvey Weinstein's Net Worth Means Fired Hollywood Producer Doesn't Really Need a New Job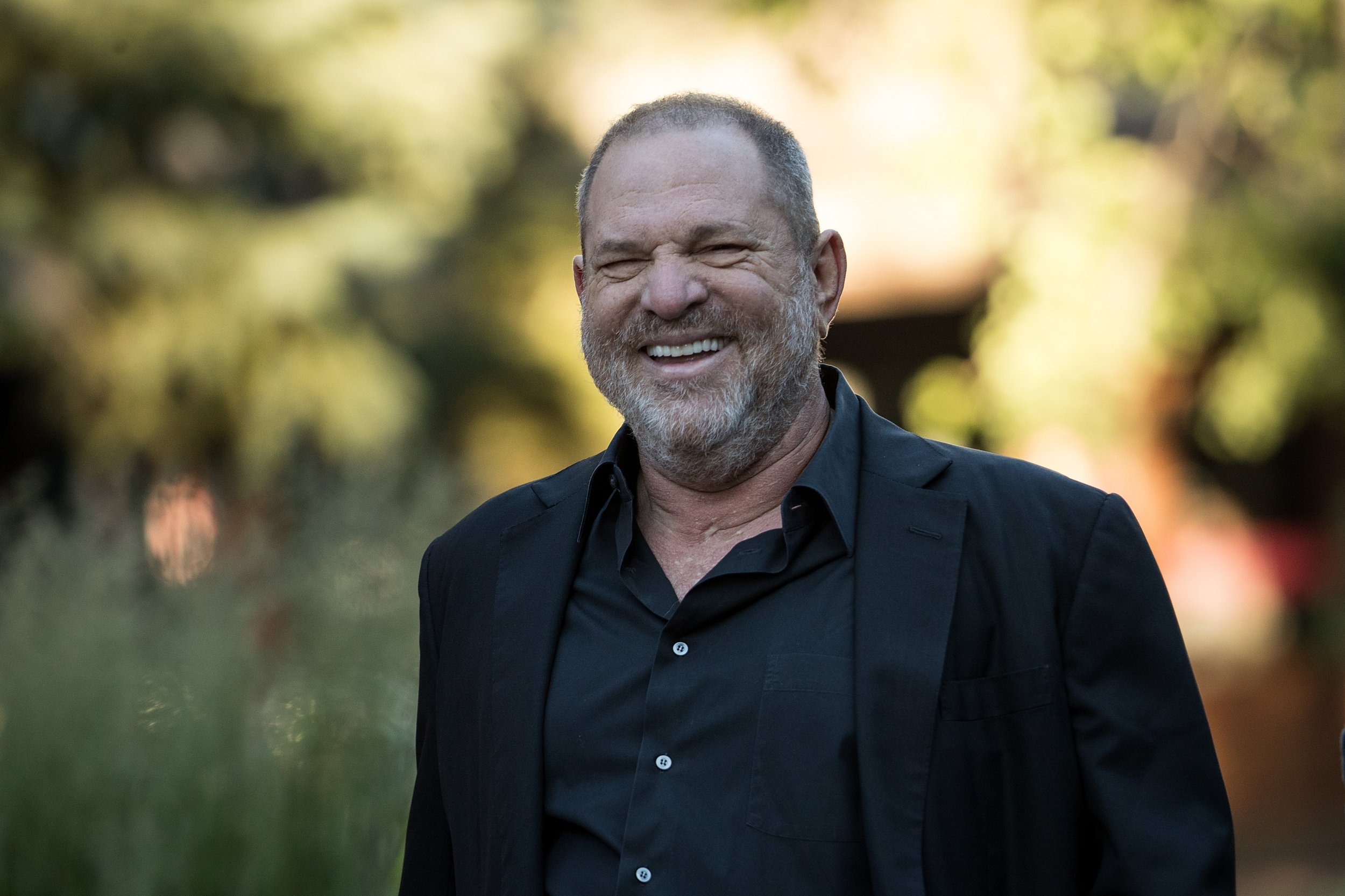 Disgraced movie mogul Harvey Weinstein has nothing to worry about — at least financially.
The Hollywood super-producer — whose movies for Miramax and The Weinstein Company have made billions over the last three decades — will continue to reap millions in profits for himself, despite being fired from his own company after years of sexual assault allegations and paid cover-ups.
The board that fired Weinstein can't force him to sell his one-quarter equity stake in the company, which is estimated to be worth $360 million, according to a 2014 New York Times article. And even more important, though first-dollar-deals aren't done anymore, producers generally make between $1.5 and $2 million upfront per movie, with even more in the backend, according to the Hollywood Reporter. This year alone, The Weinstein Company's movies have grossed more than $123 million — leaving millions more in Weinstein's pocket.
And the next few months are expected to be extremely profitable for the company. This could convince the company to buy Weinstein out, so he doesn't continue to make money off their profits. But even if Weinstein ends up with a $90-million buyout, he could retire on $3.6 million a year every year until he's 90, according to a well-respected formula from Business Insider.
The lap of luxury in which Weinstein will live out his days comes as a result of his status as one of Hollywood's most successful executives ever.
Weinstein's company, which created movies that have grossed more than $1.3 billion worldwide, isn't actually a billion-dollar company. Even with successful films such as The King's Speech and The Artist, more than 300 Oscar nominations and 75 Academy Awards, brothers Harvey and Bob Weinstein's company is only worth about $150 million, according to a 2015 Forbes report.
Weinstein started to obtain some of his net worth as co-founder of Miramax Films, a film production company which he and his brother Bob worked on together before it narrowly escaped bankruptcy. In 1993 the pair sold it to The Walt Disney Company for $80 million, according to Forbes. They continued to run it until 2010, when Disney sold Miramax Films to an investor group for $660 million. The Weinstein brothers attempted to regain control of Miramax, but were unsuccessful, according to The New York Times. Harvey's salary has never been disclosed, and it is unknown whether he received any of that $660 million.
All the while, in 2005, the two brothers started The Weinstein Company with a $1 billion in investment from Goldman Sachs, according to Forbes. The brothers' stakes were diluted and left them owning roughly half the company together.
The Weinstein Company is privately held, so it doesn't have to disclose any of its financial information. But, according to a 2014 New York Times article, it's estimated at around $360 million. That would leave Harvey Weinstein, who owns a quarter of the company, with about $90 million.
Sexual assault comes at a steep price, beyond the emotional and physical tolls it's already taken on the victims. And Weinstein has been accused of raping three women and harassing even more. Throughout the past few years, The New York Times reported that Weinstein reached eight settlements with women to avoid "lengthy and costly" litigation. These were each in the six-figure range, and if Weinstein is taken to court again, there's a chance he'll have to pay up even more.
Since there are no financial disclosures from The Weinstein Company, this is an estimation.