Has Arianna Huffington Figured Out the Future?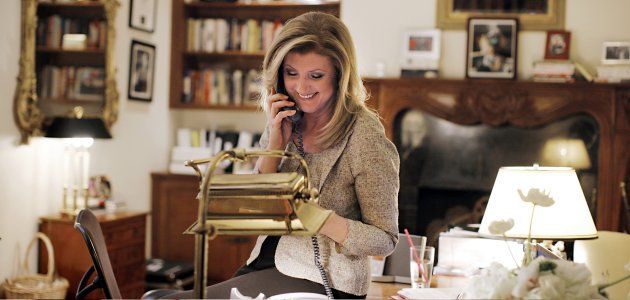 If you had to declare a winner among Internet media companies today, the victor easily would be Arianna Huffington. Her site, The Huffington Post, attracted 24.3 million unique visitors last month, five times as much traffic as many new-media rivals, more than The Washington Post and USA Today, and nearly as many as The New York Times. HuffPo's revenue this year will be about $30 -million—peanuts compared with the old-media dinosaurs, but way better than most digital competitors. And HuffPo has finally started to eke out a profit.
Those numbers, however, don't fully convey the site's place in this new-media world. What began five years ago as a spot for Huffington and her lefty celebrity friends to vent about the Bush administration has become one of the most important news sites on the Web, covering politics, sports, entertainment, business—along with plenty of tabloidy stuff to drive clicks, like photos of "Jennifer Aniston's topless perfume ad." HuffPo's mission, Huffington says, is "to provide a platform for a really important national conversation."
It's a humid July afternoon in New York—Huffington's 60th birthday—and she's sipping San Pellegrino water and nibbling on apple slices in her tiny office on the third floor of a building in New York's SoHo. Minions rush in and out, bringing chocolates, messages, and a BlackBerry, with her ex-husband, former Republican congressman Michael Huffington, on the line. Arianna has just come from speaking at an advertising conference—she gives more than 100 speeches a year, addressing techies and publishing types, who view her as the patron saint of new media, the queen of bloggers, the one person who's figured out the future of journalism.
But a closer look at HuffPo's financials shows just how tough that future is turning out to be. HuffPo has a big audience, but like most Web sites, it can't monetize it very well. Right now, HuffPo generates just over $1 per reader per year. That's nothing compared with the mainstream-media outlets that HuffPo hopes to displace. Cable-TV networks and print newspapers collect hundreds of dollars per year from each subscriber, and then generate hundreds of millions in ad revenue on top of that. The comparison isn't perfect—TV and newspapers have higher fixed costs than Web sites—but it gives you a sense of how radically things are changing.
Yes, money is gushing out of old media—nobody knows this better than NEWSWEEK, which is struggling financially and has been put up for sale by its parent, The Washington Post Company—and some of that money is flowing onto the Internet. But something strange happens to those ad dollars as they make the journey from old media to the Web—somehow, by some weird, bad voodoo, those dollars turn into dimes. Or nickels. Or even pennies. A recent report by eMarketer, a leading researcher of Internet media, says online ad spending will grow more than 10 percent per year over the next few years, approaching $100 billion by 2014. That will still represent only 17 percent of all advertising spending.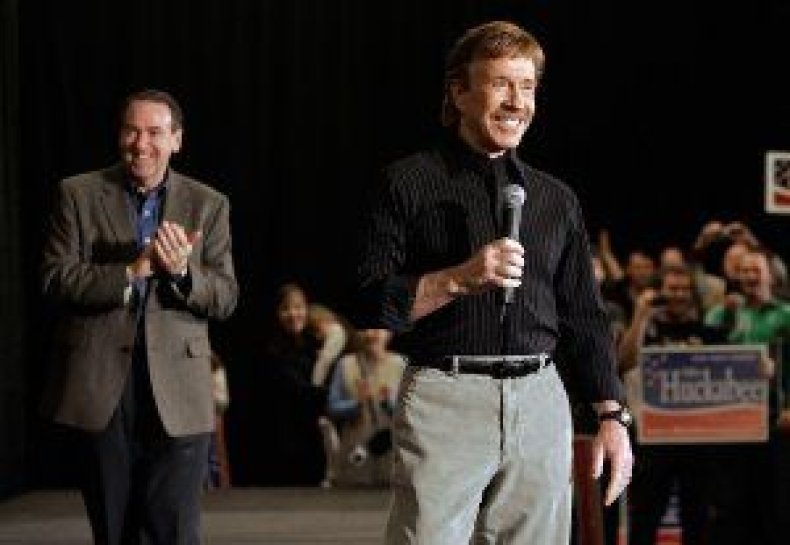 The hard truth is that advertisers want to put messages on Web sites, but they just don't want to pay very much for that privilege. And perhaps for good reason. When was the last time you clicked on an Internet ad? Or even noticed one? "Maybe it's time that someone says the unsayable—that online advertising just doesn't work. A Web site turns out to be a not very good advertising vehicle," says Michael Wolff, the Vanity Fair columnist who also runs Newser, an ad-supported news-aggregation Web site that attracts 2 million unique visitors a month and will generate a few million in revenue this year. Online advertising rates have been dropping for a decade. Wolff says his average CPM (what he can charge for delivering 1,000 impressions of an ad) fell 20 percent in the past two years, from $10 to $8. The average for the Internet is only $2.43, according to comScore, a market-research firm that tracks Internet traffic and ad spending. And nobody expects ad rates to bounce back up—ever.
HuffPo CEO Eric Hippeau says the site charges well above the average for its advertising space by creating a better-than-average experience for its audience. Even so, HuffPo and other online publications must find ways to acquire content at low cost. These sites run lean; HuffPo has 88 editorial employees, while big newspapers might have several times that many. Online jobs used to pay far less than print jobs, but now salaries for entry-level staffers are comparable: $35,000 to $40,000. To hold down the costs, sites get a lot of content free, aggregating articles from other sites and getting readers to create the content themselves, as HuffPo does via its 6,000 unpaid bloggers. Cheap content, however, begets cheaper ad rates. Social networks like Facebook, the ultimate creator of user-generated content, get only 56 cents per thousand ad impressions, according to comScore.
In this low-margin world, companies that operate on a massive scale have a big advantage. Google reaps billions of dollars by showing zillions of cheapo ads. That's why Internet giants AOL and Yahoo now are pushing into the online content business, hiring journalists. But both are also pursuing a low-cost, low-value strategy, as evidenced by Yahoo's recent acquisition of Associated Content, whose business involves paying freelancers $100 or less to churn out stories based on whatever keywords are most popular on search engines. The growing presence of big players will likely put even more pressure on ad rates, further squeezing the little guys.
This is what The Huffington Post—and every other online news site—is up against. She has lots of company: one block over from HuffPo's SoHo headquarters are the offices of Mediaite, run by TV journalist Dan Abrams. A few blocks away is Gawker Media, led by Internet guru Nick Denton. Also in the neighborhood: Wolff's Newser. Over on Fifth Avenue is Business Insider, started by ex–Wall Street analyst Henry Blodget. Not far away, in Chelsea, Tina Brown runs her news site, The Daily Beast. There's also Politico, in Washington, D.C., and a slew of tech blogs out in Silicon Valley, including TechCrunch, GigaOm, AllThingsD—and on and on.
Of all these, HuffPo is the biggest and best-known, and if Huffington is worried about the future, it doesn't show. That's partly just her personality—she's a force of nature. She seems to be everywhere at once. She posts items on HuffPo. She has a book coming out called Third World America—it's her 13th. She does two weekly shows, including Left, Right & Center on public radio. She's on TV all the time, often arguing politics with some conservative. She even lends her voice to a character on The Cleveland Show, an animated comedy series on Fox.
In person, she's charming and a bit overwhelming. She offers snacks or drinks to everyone who comes near her. "I'm so Greek," she says. "I can't help it." Arianna made her name as a conservative commentator, but switched sides in 1996 and became a liberal. Huffington and a partner, media executive Kenneth Lerer, raised $4 million to start the site. Since then, HuffPo has raised $33 million more from venture-capital firms. The company now has 178 employees.
How has HuffPo managed to leap so far ahead of almost everyone else in its space? The deep pockets help. But another key is how quickly The Huffington Post embraces new technologies. The lifeblood of a big Web site is what's called a "content-management system," meaning a bunch of software programs that handle how stories get published. HuffPo has one of the best and most advanced systems on the Internet, and it's constantly evolving. The site has 30 techies strung around the globe, in the United States, Ukraine, India, Chile, the Philippines, and Vietnam—"so we have developers working 24/7," says Hippeau. That publishing system enables HuffPo's editors to create new ways to tell stories, mixing links and videos and slide shows and comments, grabbing bits and pieces from other sources and sprinkling on some topspin from HuffPo's writers, all while measuring traffic to see what's working and what's not.
While some HuffPo reporters do the old-fashioned work of going out and interviewing people, the job for a lot of HuffPo editorial staffers involves sitting at long tables in a big room in New York grabbing sexy stuff from other Web sites—photos of Leonardo DiCaprio shirtless, a video of a baseball player getting hit in the groin. Editors watch Google to see which search terms are hot at any moment, then craft stories that will show up in response to those searches. The stories might be written by a HuffPo staffer, or might be grabbed from some other site, or might be a mix of both. (About 40 percent of what HuffPo runs is stuff that originated somewhere else.) The trick is to design stories in such a way that they will get pushed toward the top of search rankings—a black art known as "search-engine optimization," and an area in which HuffPo excels.
Huffington acknowledges the importance of technology, but insists "there's no way you can supersede human editing." She's proud of HuffPo's original journalism, and her explanation for the site's success is that from the start it went after news with a passion and a point of view—there was no pretending to be neutral or unbiased. "We have a clear attitude. On the Afghan war, for example, we've been clear that we believe it's an unnecessary war," Huffington says. "The whole thing is about editors following their passions."
Probably the most stunning thing about The Huffington Post is the number of comments its readers post. It's not unusual to see more than 5,000 comments posted on a story; one recent piece about Jeb Bush possibly running for president in 2012 has generated more than 8,000. In June the site received 3.1 million comments. Huffington credits her decision early on to moderate comments and keep things civil rather than allowing the typical Internet free-for-all. It's a lot of work—HuffPo has 20 people who do nothing but weed out the nasties. "Self-expression is the new entertainment," Huffington says. "People don't want to just consume information, they want to participate. Recognizing that impulse is the future of journalism." HuffPo now bills itself as being similar to a social-networking site. Instead of just cruising into HuffPo to read a story, people stick around to talk about it. In the business that's known as "engagement," and when you are trying to attract advertisers, engagement is a priceless commodity. "We're doing social news," Huffington says.
Sure, some of this is just spin. It's also a sign that HuffPo is still evolving, and nobody, not even Arianna, knows where it will all end up. One outcome would involve being acquired by a big media company. There have been rumors of offers from MSNBC and Yahoo, as well as rumors that HuffPo may try to sell shares to the public. Hippeau won't comment on any of this, and just says that he and Huffington are trying to build a "strong and independent" business. Hippeau says these are still early days on the Web, and that HuffPo has big potential. There are some encouraging signs. Last quarter The New York Times generated $50 million in Internet advertising from an audience that's not much bigger than HuffPo's. That puts it on track to generate $200 million a year, versus $30 million for HuffPo. An optimist would say it shows HuffPo has a lot of room to grow. "What if I can get to $100 million in revenues with 30 percent EBITDA margins?" Hippeau says, meaning earnings before interest, taxes, depreciation, and amortization. "I have the inventory. I have a very attractive audience. This can be a very profitable organization."
It's easy to say that, but not so easy to see how HuffPo gets there. Huffington, for her part, seems totally unconcerned. She's becoming a new-media baron, a modern-day Citizen Kane. And she's loving every minute of it. Who can blame her?