Has Bachelorette Clare Crawley Addressed Split From Dale Moss? Everything She's Said
Clare Crawley has yet to formally address her split from Dale Moss, but a clue on her Instagram had fans convinced her relationship was in trouble. While she hasn't commented on the official split, Crawley recently opened up about a difficult day and support from her mom through it all.
Moss confirmed the split on his own Instagram story Tuesday, but Crawley has yet to speak about it.
Fans will remember Crawley left her role as Bachelorette after just three episodes—about 12 days of real filming time—to get engaged to Moss. At the time, she still had over 15 men competing for her heart. But Crawley was adamant that Moss was different, and that he very well may be her future husband.
Crawley has yet to directly acknowledge the breakup. She did not discuss those rumors last weekend when she shared an emotional post and photo of her mother. Crawley didn't specify why she was upset but explained her mother's support in a moment of difficulty.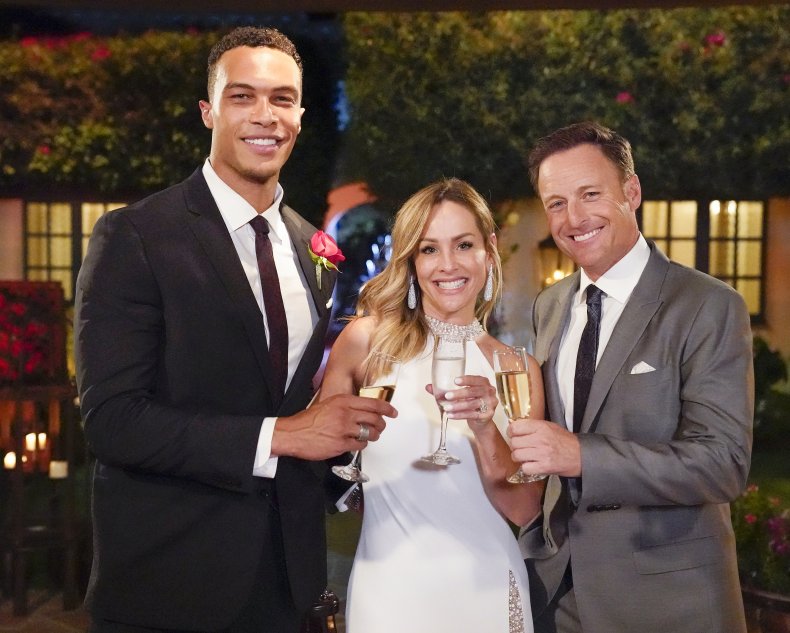 "She has good days and bad, Just like we all do. Well today I couldn't hide my hard day. A mother always knows. Without saying a word, she reached in her pocket and pulled out this tissue and just squeezed my hand," Crawley wrote.
Since her Instagram feed and stories have been devoid of content. Moss, however, addressed things himself and confirmed rumors of a split.
"I wanted [to] share with you all that Clare and I have decided to go our separate ways," Moss published on his Instagram story. "We appreciate the love and support we've received from so many people, but this is the healthiest decision for both of us at this time."
It continued. "We strongly believe in leading with love and always remaining true to oneself—something our families have taught and instilled in us throughout our lives. We only hope the best things for one another."
No reason for the split was specified, and Crawley still hasn't chimed in with her own feelings about the breakup. Crawley also has yet to acknowledge one man from her season of The Bachelorette who already wants to take her out. Spencer Robertson, who didn't even meet Crawley—just Tayshia Adams—asked Crawley to coffee on Instagram Wednesday, too.
While The Bachelorette doesn't have a perfect record of married couples, Crawley and Moss' breakup wasn't predicted by fans—at least not so soon. They join a list of shocking divorces in the Bachelor world, including Carly Waddell and Evan Bass and Becca Kufrin and Garrett Yrigoyen.
Crawley has appeared on five seasons of Bachelor franchise content so far. If she'll make another appearance as a single woman is unknown, but Bachelor in Paradise is supposed to film in 2021. Maybe we'll see Crawley or Moss there.