Is Bangkok Really Banning Its World-Famous Street Food?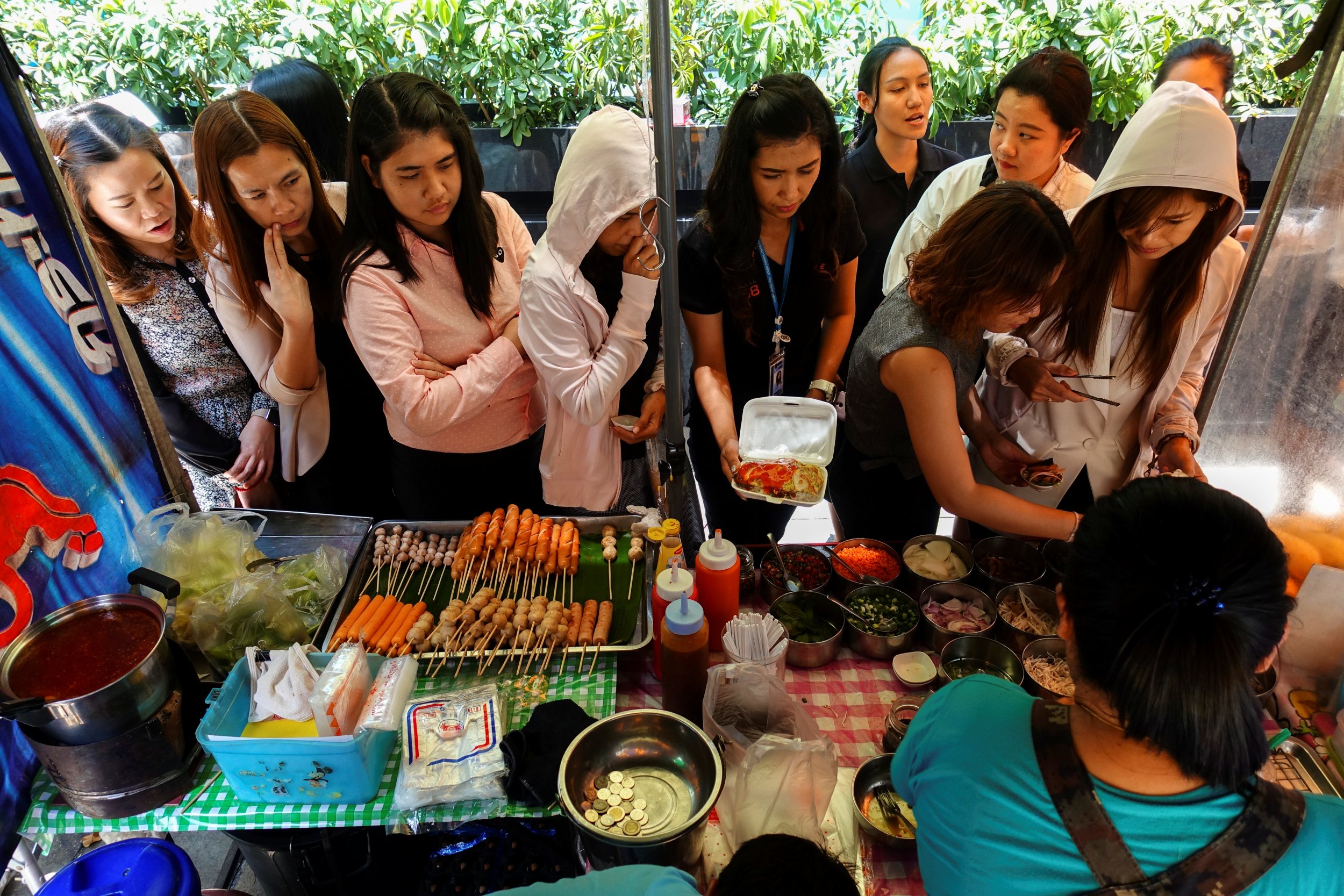 It's a city known for street feasts, a destination for travellers with a love of flavors hot and sour where all-day grazing is encouraged. The food is so good and cheap, that tourists and locals alike can afford to eat out throughout the day without breaking the bank.
But three days ago, Bangkok announced it was cleaning up its streets. Fears that the city was banning street food were confirmed when Wanlop Suwandee, the chief adviser to Bangkok's governor was quoted by The Nation newspaper as saying: "[We are] working to get rid of the street vendors from all 50 districts of Bangkok and return the pavements to the pedestrians. Yaowarat and Khao San Road will be our next goal in clearing out illegal vendors."
After a massive backlash, Suwandee backtracked, saying that he was misquoted. "The Bangkok Metropolitan Administration is not banning street food in Khao San and Yaowarat roads, it's the opposite. It is supporting street food by implementing hygienic measures and organizing traffic around the areas," he told CNN.
In the earlier interview, Suwandee said he wanted the streets to be more accessible to walkers. He said: "The street vendors have seized the pavement space for too long and we already provide them with space to sell food and other products legally in the market, so there will be no let-up in this operation. Every street vendor will have to move out."
As if to prove it, Bangkok on Friday announced a new street food festival to take place in June. The festival will be organized by the tourism authority of Thailand (TAT), and the Bangkok Metropolitan Administration. The event will take place on major tourist spots in Bangkok, including Khao San Road.
Bangkok is a popular tourist destination, and many come especially for the food. However, many locals, including those employed in the food markets, will be affected. More than 200 street vendors work around Khao San Road alone.
"If you want to clean out all the vendors it's like you are cleaning out our culture itself," said Chiwan Suwannapak, who works in the city's tourism industry, told Agence France-Presse.
Thailand's ruling junta, which seized power in a coup in 2014, led a campaign to "clean up" and "return happiness" to the country, with a focus on late night drinking and the sex trade. There have been several attempts to clean up Bangkok's street food stalls since 2014, despite CNN naming Bangkok the city with the best street food in 2016.
TAT governor Yuthasak Supasorn told the Bangkok Post that street food needed to be celebrated. "We will use this opportunity to present Thailand's street food gastronomy to lure more international travellers to come to the country," he said.
Supasorn added: "Bangkok's street food is known for being diverse, delicious, and coming at affordable prices. There shouldn't be any ban on street food."