Has Big Pharma Made America a country of opioid drug addicts?
Our country's crippling opioid epidemic has an entire nation searching for answers.
Who is fueling the worsening opioid crisis, and what can be done?
Just this week, President Trump convened a major briefing on this very question.
Recently, an unlikely force emerged in response to these questions.
Shareholders of McKesson Corporation, the country's largest prescription drug distributor, overwhelmingly rejected an executive pay plan that insulated top management from responsibility for the company's role in the opioid epidemic.
More than 70 percent of McKesson shareholders voted down CEO John Hammergren's pay package—one that has paid out more than $691million over the past decade, including millions of dollars in cash bonuses tied to an assessment of corporate integrity and accountability.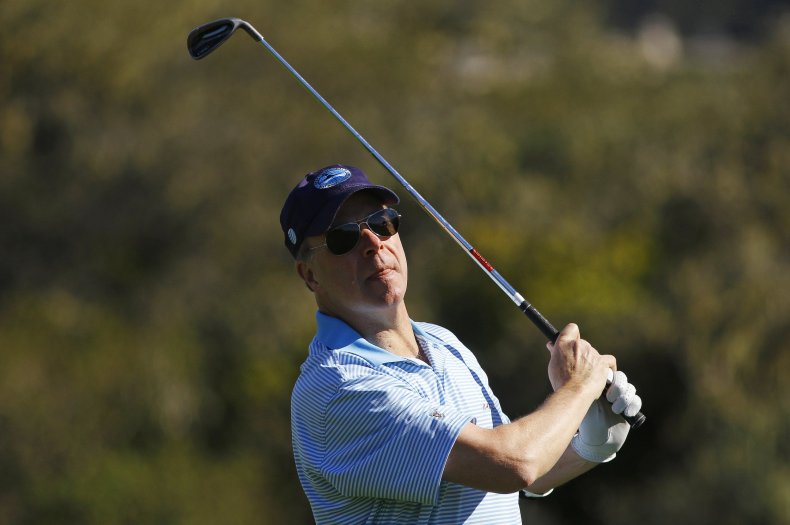 This ballooning package has transformed him into one of the country's highest paid CEOs even as tragic compliance failures, mounting lawsuits and a congressional investigation dog McKesson over its supply of prescription painkillers into our communities.
It was a rare rebuke, and followed a concerted effort by my organization, the International Brotherhood of Teamsters, a long-term shareholder of McKesson, to defeat the executive pay plan. Only a handful of companies face shareholder rejection of their executive pay packages, and the margin at McKesson made this no-vote the second-highest in the S&P 500 this year, trailing only Mylan.
McKesson, along with its two biggest competitors AmerisourceBergen and Cardinal Health (known together as the "Big Three"), are responsible for the distribution of 85 percent of all prescription drugs in the United States and play a key role in flooding communities with prescription opioids.
You only need to look at my home-state of West Virginia to see the devastating consequences of their distribution practices and the magnitude of the distributors' role.
According to Drug Enforcement Agency (DEA) sales records, the "Big Three" collectively pumped enough hydrocodone and oxycodone into West Virginia over a six-year period to provide 235 pills to every man, woman and child living in the state while more than 1,700 people fatally overdosed.
The figures are all the more troubling in light of the fact that all three distributors were already on notice by the DEA for failing to report suspicious orders of controlled substances, as required by law, for nearly a decade.
McKesson paid $13.25 million in 2008 to settle claims by the DEA that it had failed to report hundreds of suspicious orders from online pharmacies and thereby "fueled the explosive prescription drug problem."
In the wake of the 2008 settlement, McKesson CEO Hammergren assured investors on a conference call that, "nothing is more important to our industry than the safety and integrity of our drug supply chain." Yet this year, McKesson paid a record $150 million fine to settle a second DEA claim that it had again failed to report suspicious orders of controlled substances it distributed.
This decade of denial is a slap in the face to any person who has lost a loved one to opioid addiction.
It's clear that the repeated, systemic failures of the "Big Three" related to opioid distribution are symptomatic of poor corporate governance and a dearth of accountability.
And in this regard, the vote at McKesson was a historic step, opening up an important front in combating the opioid crisis and demanding corporate responsibility. But investors have more work to do if they want to see real change at McKesson and the other distributors.
This is why, as shareholders in the "Big Three" distributors, the Teamsters have called for a host of structural changes that go beyond executive pay reform. These companies need to strengthen their board oversight with the appointment of an independent chairperson; and the boards of each company must set up an independent committee to investigate opioid distribution practices and compliance programs.
McKesson has taken some important first steps.
In response to the Teamsters' demands, McKesson established an independent board committee to investigate the company's sales and compliance programs related to opioid distribution. The company also agreed to separate the positions of Chairman and CEO in the future and promised to review its executive compensation policies in light of the shareholder vote.
What happens next, however, is most important. Shareholders will want to know what comes from the board's investigation, what recommendations the committee makes and what changes will be implemented.
Investors will want improved board oversight of management on these critical issues—oversight we believe is best provided not just by separating the roles of chairman and CEO but by ensuring that chairman is an independent director who has not previously served in management.
And shareholders want real executive pay reform that establishes accountability and promotes responsible, sustainable business practices over the long term.
With lawsuits against the companies mounting—and many industry observers starting to draw parallels to the tobacco settlements of two decades ago—shareholders of America's drug distributors cannot afford to turn a blind eye to the prescription opioid crisis. Certainly our country cannot afford another decade of business as usual.
Nothing will bring back the lives taken by the opioid epidemic, but hopefully the vote at McKesson will usher in a new era of strong oversight and accountability in the way that prescription drugs are distributed in this country and will send a message to other companies involved in the manufacturing or distribution of opioids that shareholders are paying attention.
Ken Hall is General Secretary-Treasurer of the International Brotherhood of Teamsters.