Has the Government Spied on You? New Website to Allow You to Find Out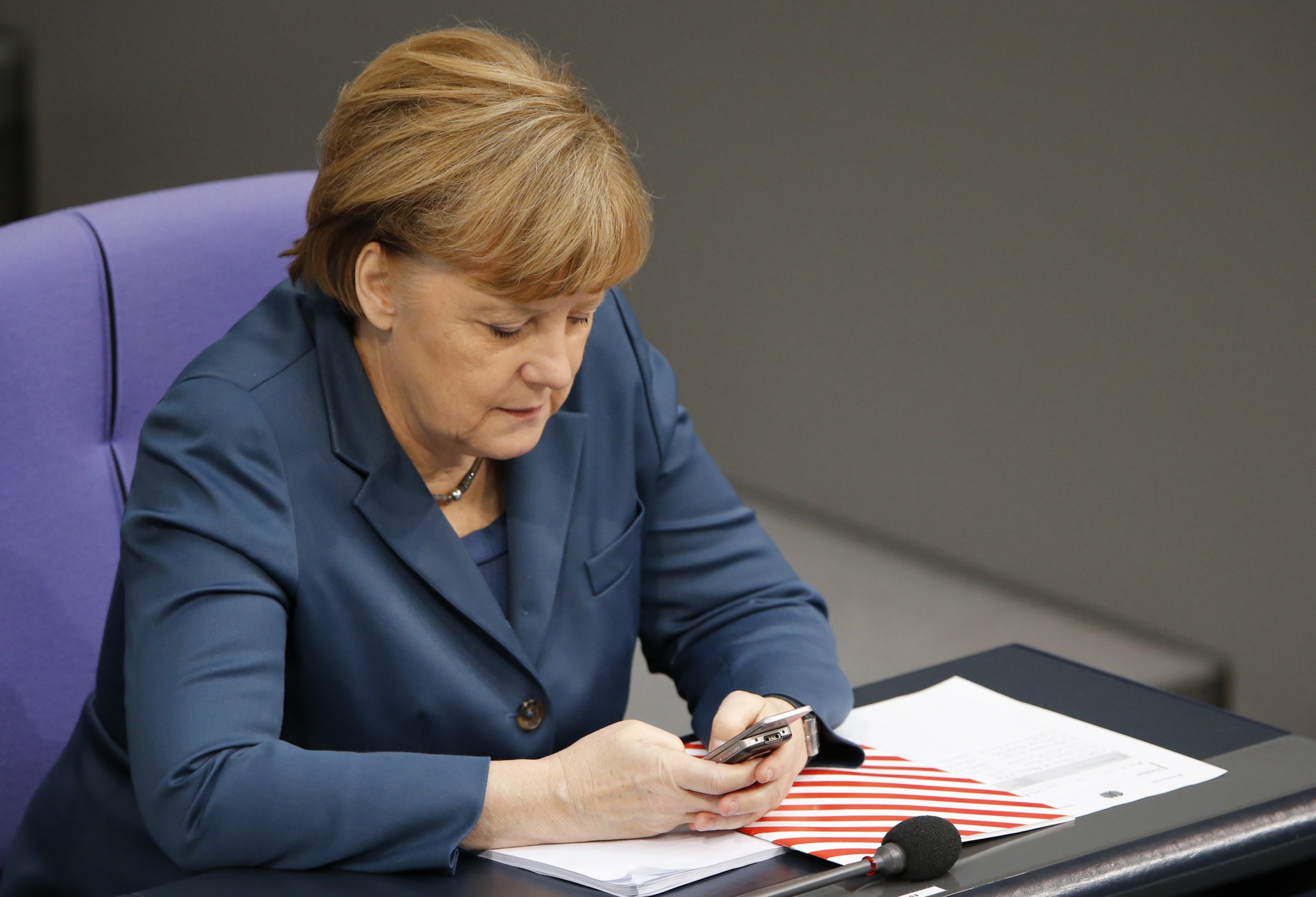 A new website has been launched which will allow people to see if they have been spied on illegally by the UK or U.S. intelligence services. Privacy International, a London-based charity which defends the right to privacy, today launched a programme which it says will mean intelligence agencies will be "held to account" for the surveillance they carried out on the public on a global scale.
Earlier this month a secretive tribunal ruled that the UK's Government Communications Headquarters (GCHQ) had acted unlawfully when spying on British citizens up until December 2014, as the rules governing the surveillance was kept secret. The court proceedings were brought against them by Privacy International, and human rights organisations Liberty and Amnesty International.
Privacy International is now calling on anyone who thinks they were spied on, and even those who don't, to register their name and contact details on their specially built platform. The charity will then collate the inquiries, which it says are welcome from anywhere in the world, and submit them to the UK Investigatory Powers Tribunal (IPT), the same court that ruled against GCHQ in early February. If the IPT is able to establish that an individual's communications were illegally shared with GCHQ, they are obliged to inform them, although the process could take months or even years.
The project's webpage asks if you've ever "made a phone call, sent an email, or, you know, use the internet?... Chances are, at some point over the past decade, your communications were collected by one of NSA's mass surveillance programs and passed on to Britain's intelligence agency, GCHQ." There is a simple form to fill out with your contact details and name, which Privacy International will then take to court, "demanding that [GCHQ] finally come clean on unlawful surveillance".
Eric King, the deputy director of Privacy International, says that the platform is important because up until now there has been no way for an individual to explicitly find out if their information and data has been shared between the U.S. and UK. "The public have a right to know if they were illegally spied on, and GCHQ must come clean on whose records they hold that they should never have had in the first place."
However, whether GCHQ's actions amount to 'spying' is still a point of contention between those who want to prosecute the agency and those in favour of its actions. David Omand, the former head of GCHQ says that while "bulk interception" took place, analysts were only allowed to look at material that was "likely to be of intelligence value".
Omand has spoken out about how he believes the agency is misrepresented in the media and that the only mistake made by the government was not to be clear about what they were doing in their Code of Practice, which is now being amended. "The only mistake of the government (a Home Office not GCHQ responsibility) was not publishing some years ago these two paragraphs as part of the Code of Practice - hence the technical breach of their ECHR obligation that citizens need to know how the law applies to them."
King disagrees: "We don't take that position. For us, mass surveillance is the constant collection of the personal information of millions if not billions of people. The court could not have been clearer that GCHQ were failing to act lawfully." He also indicates that the 'authorisation' that was given was often in purposefully broad terms. "They might literally be that they are allowed to conduct 'surveillance against terrorists'", he says. "[Surveillance] is therefore down to the individual analysts who have no particular restraints on their practices or behaviour."
"We're launching this platform today so people can find out if they were part of it. One of the huge problems is that GCHQ operates so much in secret," King concludes.
Kris Hollington, a Newsweek correspondent who last year was allowed inside GCHQ's 'Doughnut' headquarters, echoes Omand's sentiments to some extent when he says that although the agency has the ability to store bulk data, it can't analyse it in detail without legal backing - a warrant signed by the home or foreign secretary. However, as Hollington points out, "We also know, thanks to Snowden, that GCHQ's Network Analysis Centre does have the processing power to analyze vast amounts of intercepted internet data for details on individuals. As to whether GCHQ always obtains warrants before they start sifting, we just have to take their word for it."
"All GCHQ is prepared to say is that its activities are "legal, and proportionate". And that's the problem. We're expected to trust GCHQ."