Has ISIS Admitted Defeat in Mosul? After Destruction of Grand al-Nuri Mosque, Iraq's Leader Thinks So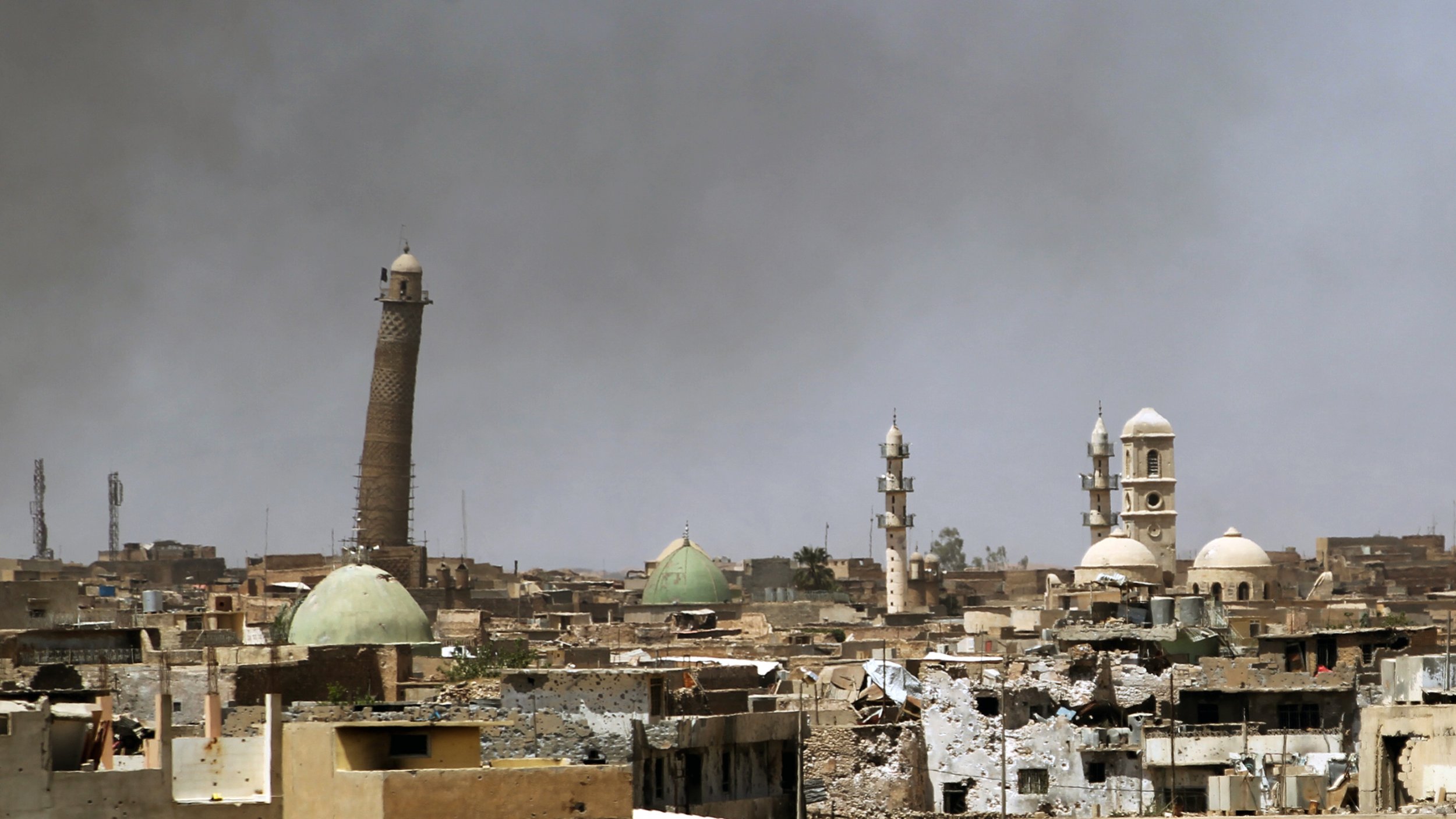 Iraqi Prime Minister Haidar al-Abadi said the Islamic State militant group (ISIS) has conceded defeat its northern Iraqi stronghold Wednesday after militants destroyed the Mosul mosque where its leader, Abu Bakr al-Baghdadi, announced its caliphate in 2014.
Both the Iraqi military and the U.S.-led coalition have accused ISIS of blowing up the Grand Al-Nuri Mosque in another historical crime after years of the jihadist group levelling ancient landmarks and looting historic artefacts in Iraq, Syria and Libya.
"Daesh's bombing of the al-Hadba minaret and the al-Nuri Mosque is a formal declaration of their defeat," Abadi said, using the Arabic acronym for ISIS.
In an online statement, ISIS accused the U.S.-led coalition of bombing the structure but Washington denied that it had targeted the area. Its destruction comes as an Iraqi coalition launched its final push to recapture the Old City after three years under ISIS control.
The push for the last few square miles of the city center is being led by the Iraqi counterterrorism service, an elite U.S.-trained battalion. "As the CTS forces were approaching about 50 meters away from the al-Nuri Mosque, ISIS gangs committed another historical crime by blowing it up, along with the al-Hadba minaret," deputy joint operations commander Lieutenant-General Abdul Amir Rasheed Yarallah told The Times.
The al-Hadba's iconic leaning minaret has been a feature of the Mosul skyline for centuries. ISIS attempted to destroy it after overrunning the city in July 2014, saying that it violated their fundamentalist view of Islam. But Mosul residents gathered and protested the plan.
"This is a crime against the people of Mosul and all of Iraq, and is an example of why this brutal organization must be annihilated," U.S. Maj. Gen. Joseph Martin, the commander of coalition ground forces in Iraq, told the Associated Press.
"The responsibility of this devastation is laid firmly at the doorstep of ISIS," he added.
The mosque complex was one of ISIS's last symbolic strongholds in the city and was close to being seized by Iraqi forces when it was destroyed.
But obstacles remain for the U.S.-backed Iraqi forces with as many as 100,000 civilians trapped in the city and being used as human shields to prevent U.S.-led coalition bombing raids.