Has ISIS Really Banned Football Referees in Syria?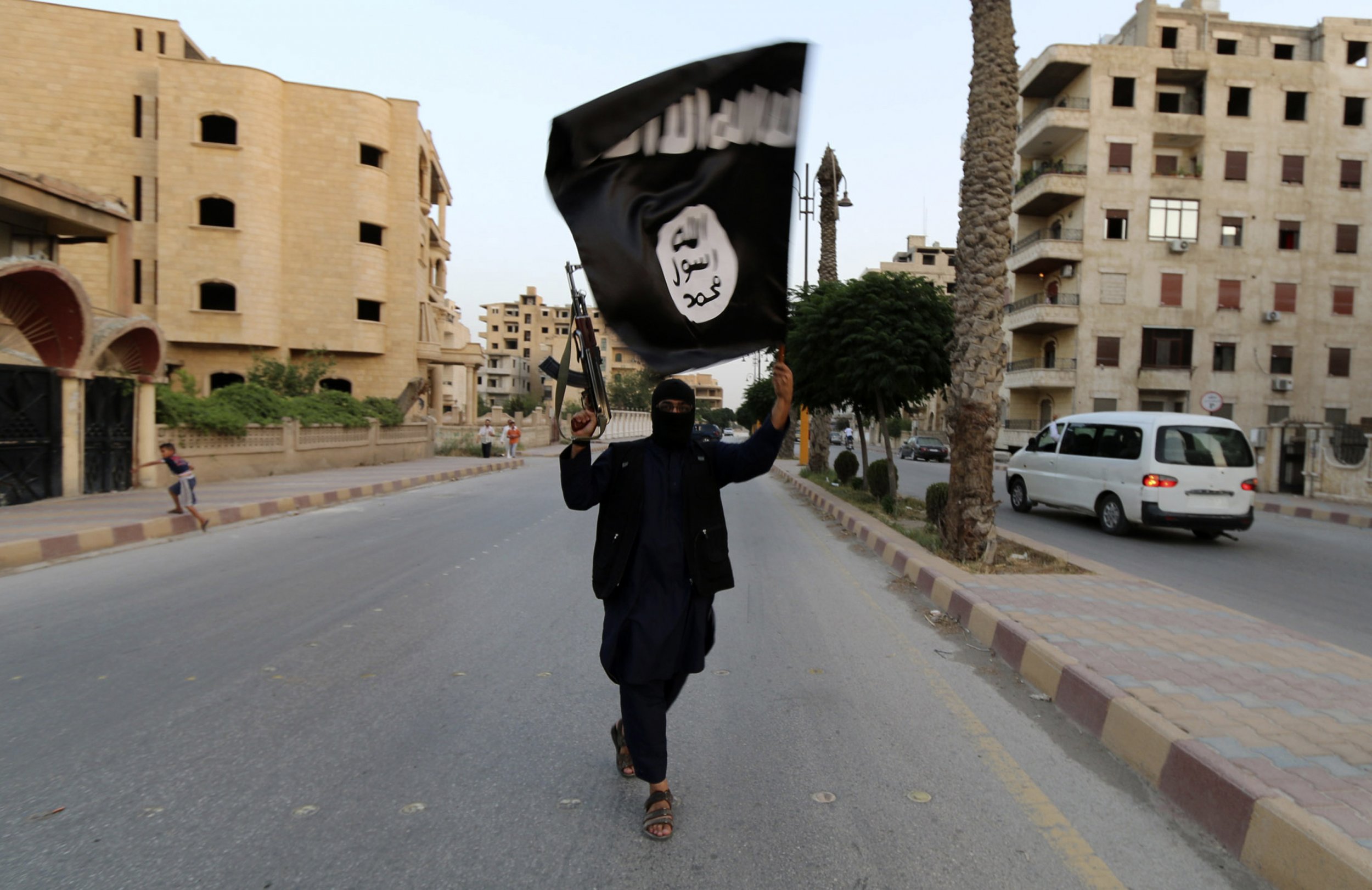 The Islamic State militant group (ISIS) has reportedly banned football referees in one of the Syrian regions under its control.
Its commanders took the decision to outlaw the authority figures in the eastern Syrian province of Deir Ezzor because the referees allegedly spread the rules of world football's governing body FIFA "in violation of the commands of Allah and the Sunnah."
It is the view of ISIS that referees "do not judge according to what Allah has revealed," according to the U.K.-based Syrian Observatory for Human Rights (SOHR), a monitoring group that has an extensive network of sources on the ground in the country.
SOHR added that ISIS created a new set of rules under its Sharia law that permit an injured player to receive compensation from the player who caused the damage.
"We're lucky because the football we play does not run using FIFA's name—then the organization [ISIS] would have stopped games once and for all and not just refereeing," an unnamed player told SOHR.
Such rules offer a different set of values ISIS members follow under the group's brutal brand of conservative Islam, such as fair play, the meritocracy of talent and a level playing field for all, bar the referee, on the pitch.
It remains unclear if the playing of football, let alone the presence of a referee, should even be permitted under ISIS's form of conservative Islam.
"This is a big question and I don't think there is a set answer. Some Salafi scholars see engaging in sport for the purposes of enhancing one's health as permissible, but if it's done for other reasons (competition, winning a trophy) it is haram," says Amarnath Amarasingam, postdoctoral fellow at the University of Waterloo and expert on jihadism, using the Arabic word for forbidden.
"Sports that involve bowing, like martial arts, have seen some fatwas against it. Generally, if you engage in activities that elevate earthly things to a higher status, it is considered haram, and if you engage in things that are considered a waste of time, it is also not recommended," he adds.
While such information is difficult to verify independently because of the dangers posed in the group's self-proclaimed caliphate, ISIS has long-viewed football as a target because of its popularity in the Western world, but it has also cracked down on the sport in Iraq and Syria.
If activist accounts and monitoring group reports are to be believed, ISIS has a history of persecuting football fans, targeting football stadiums and even executing football players.
It conducted a triple suicide bombing at the Stade de France in one of the assaults in the Paris attacks, German authorities thwarted a plot to attack the first football match of the national Bundesliga season in August and an ISIS suicide bomber detonated at a football stadium near Baghdad, killing at least 29 people in March. Also, in May, it killed at least 13 Iraqi Real Madrid fans who were watching the team play in a cafe in the predominantly Shia city of Balad.
The radical Islamist group has also been the target of football hooligans, too. At the European Championships in France, locals in Marseille reported that English fans were heard singing: "ISIS, where are you?" in a taunt at the group over fears that it could strike at the continent-wide tournament.
The radical Islamist group has cracked down on other freedoms enjoyed by those who do not live under Sharia law, such as internet access, smoking and the watching of television. Thus, the decision to ban football referees would not be surprising.
Football in itself is a form of expression and, on the pitch, it may have become clear to the group that its strict rules may not be followed as stringently as it had wished.
How football teams in this region are to play serious matches without the figures of authority, or if ISIS members must decide to referee the matches themselves, remains unclear. What is cerain is that, if ISIS commanders have indeed banned football referees, it is yet another blow to those living under ISIS's control.