'The Old Man' Season 2: Has the FX Series Been Renewed or Canceled?
The Old Man's first season is about to come to a thrilling conclusion on Thursday.
The drama, based on Thomas Perry's best-selling novels, sees Jeff Bridges star as a grizzled former agent named Dan Chase who goes on the run after being targeted by an assassin.
The only problem is that being forced out of hiding also brings Chase to the attention of FBI Assistant Director for Counterintelligence Harold Harper (John Lithgow).
As the series kept viewers on the edge of their seats for seven episodes, fans may well be wondering if there will be more in store for Chase.
Has The Old Man Been Renewed for a Second Season?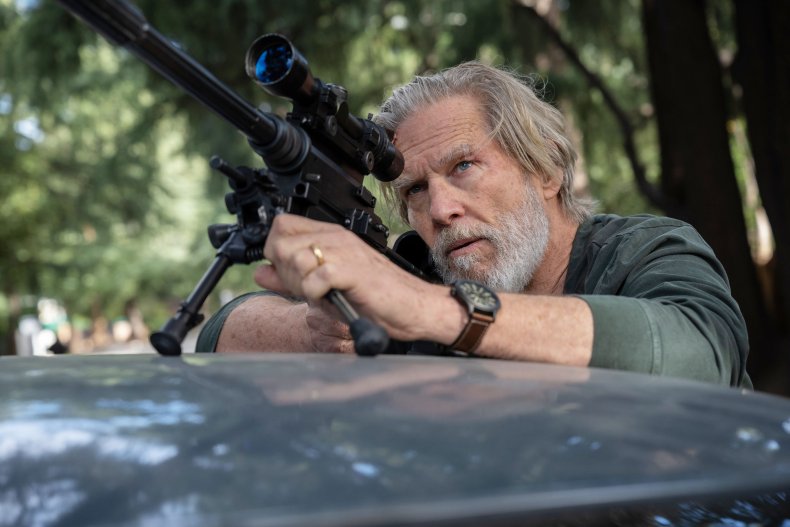 For fans who have been enjoying The Old Man so far, and are curious to know if it has been renewed for a second season, here's the good news: it will return.
FX announced the series' renewal on June 27 after The Old Man had the most-watched primetime scripted series premiere on cable television since 2020.
The Old Man also had the biggest debut of any FX show on Hulu as it had the most-watched FX premiere on the streaming platform.
In a press statement about the renewal order, Eric Schrier, FX Entertainment president said: "[Executive producers] Jonathan E. Steinberg, Dan Shotz and Warren Littlefield have done a fantastic job with The Old Man, which delivers on the powerful intrigue and breathtaking action of Thomas Perry's book.
"The stellar cast led by Jeff Bridges, John Lithgow, Amy Brenneman and Alia Shawkat is really connecting with audiences and we are excited to get to work on season two with our colleagues at 20th Television and this fantastic team."
Karey Burke, president of 20th Television, added in the statement: "This terrific series has had a long journey to the air, which makes the reaction from critics and audiences these past few weeks all the sweeter.
"But the truth is, no one who has worked on it these past three years is surprised it's resonating so deeply. From the brilliant creative execution by Jon, Dan and Warren to the spectacular star turns from Jeff, John, Amy and Alia, this heart-racing series delivers and we thank FX for the incredible support."
Executive producers Steinberg, Littlefield and Shotz were delighted by the news that the show had been renewed, sharing their own joint statement to express their joy over continuing the story.
"We couldn't be more excited to begin the next chapter of this journey. Our partners at FX and 20th Television showed us such unwavering patience, faith and support in getting Season 1 completed, we can think of no other way to repay that support than to go deliver a Season 2 that raises the bar yet again," they said.
"On behalf of the producers, our extraordinary partner Jeff Bridges, and our stellar cast led by Jeff, John Lithgow, Amy Brenneman, and Alia Shawkat, we are incredibly grateful for the response the show has received, and can't wait to get back to work."
The Old Man season 1 concludes on Thursday, July 21 at 10 p.m. ET/PT on FX. It will be available to stream the next day on Hulu.