A man's video where he talked about a conversation he had with a recruiter who reached out to him regarding a job opportunity went viral on TikTok.
TikTok user @pbsquamer shared the video on his account where it was viewed more than 200,000 times. When he spoke with the recruiter about the job's salary, he was seemingly unable to get a straight answer.
This prompted viewers to share their thoughts and opinions about salary transparency for applicants who are searching for a new job.
A piece published by the Society for Human Resource Management pointed out that most job seekers look at what the company offers for compensation and benefits.
"Job seekers primarily want to know how much they'll make, what they're expected to do and whether they can get the job," the piece stated.
In addition to salary, other pieces of information that job seekers are looking for include the job title, the location and the required qualifications.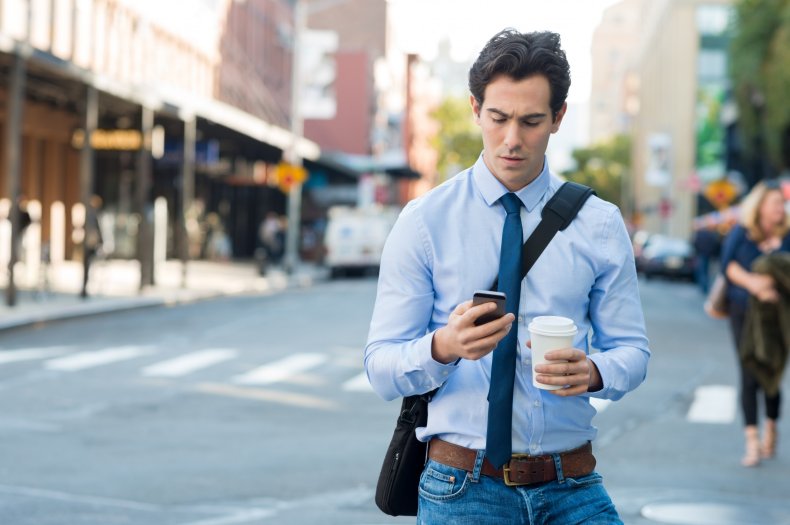 "Recruiters for jobs at this point are getting way too bold," @pbsquamer, an engineer, said at the start of his video.
He explained that he received a message from a recruiter via Linkedin who invited him to apply for a position with a different company.
"I was like, 'Alright, how much does it pay?'" @pbsquamer said. "And they were like, 'Oh, we'll get into that later.'"
He tried to press the recruiter and asked what the salary was once again. However, the recruiter then asked him if "salary was the most important thing" and if it was "all that matters."
@pbsquamer said that the recruiter first reached out to him and he was not actively searching for a new job.
He said the recruiter then told him the company is "fun" to work for.
"That's great, it has to pay more too," @pbsquamer said.
He told Newsweek this is not the first time he's been approached by a recruiter. But, if they don't offer additional information about the job or salary when asked about it, he does not follow up with them.
Numerous viewers voiced their agreement with @pbsquamer in the comments section.
"Can I pay my student loans in fun?" @ucf89 wondered.
"Companies need to start sharing the salary for positions up front," @jasonstein02 wrote. "Keeps pay fair and equal for all candidates."
"That drives me insane! These companies are out of their minds if they think anything but money matters," @yesgirl2562 commented.
A viewer said they immediately look at the job's salary and benefits package when applying for a job.
One commenter who claimed to be a recruiter said they disagreed with other recruiters who took the approach of not disclosing salary information.
"As a recruiter, it's absolute BS when other recruiters don't give salary ranges upfront especially in this market," @kmckinley2020 wrote.