Hacking Health: Has Silicon Valley Found Its Soul on a Mountaintop In Utah?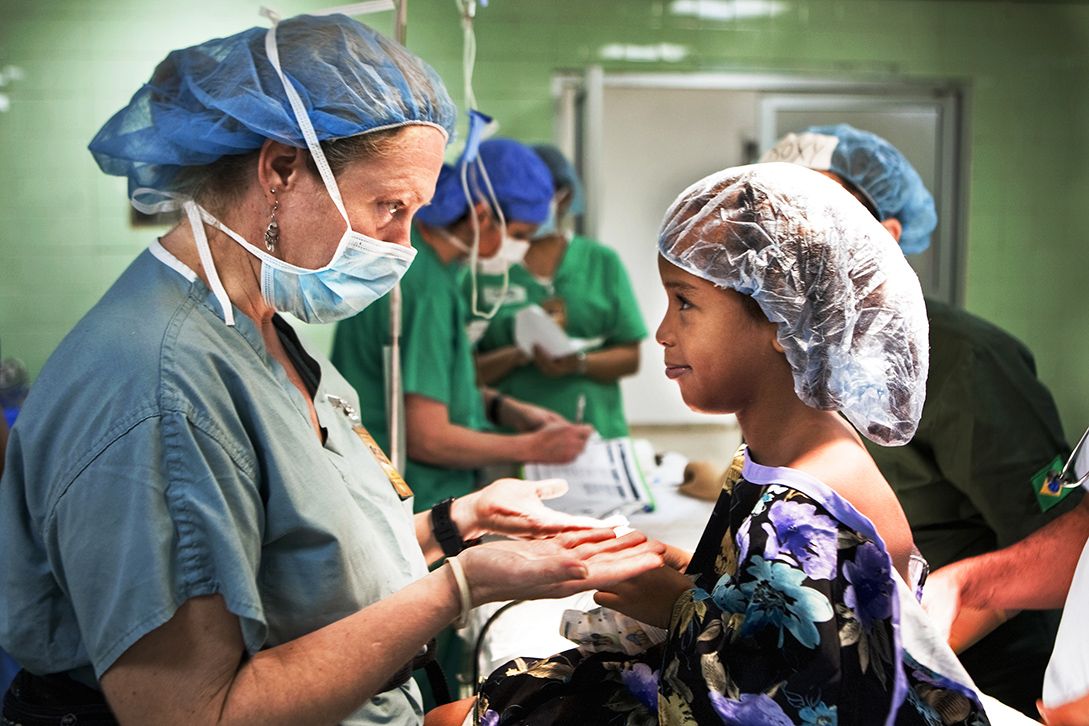 In late August, tech titans, startup founders and fluffy-haired "Burners" gathered with international surgeons and nonprofit leaders at Summit, a private mountain retreat in Utah, to try to hack global health.
Summit is an experience-driven conference that's more about sharing ideas and creating meaningful community than hawking products and collecting business cards. Started by five young entrepreneurs in 2008, it's known for drawing participants like Bill Clinton, Richard Branson, actress Sophia Bush and GE vice chair Beth Comstock, and taking attendees (who range from innovators and artists to academics and scientists) on cruises, glamping expeditions—even to the White House. For their next mammoth event, they're taking over downtown Los Angeles for three days. The group also hosts salon-style gatherings throughout the year at Powder Mountain, the largest ski mountain in the country (which Summit bought in 2012 for $40 million and plans to turn into a utopian community built from the ground up).
These weekends are a choose-your-own adventure of outdoor activities, partying, star gazing and yoga, and between events, Summit offers programming, called "Labs," organized by its nonprofit arm, the Summit Institute. The goal is to give someone the opportunity to workshop a project or idea with Summit's unique group of members, leveraging their expertise from seemingly unrelated fields to help get the concept off the ground.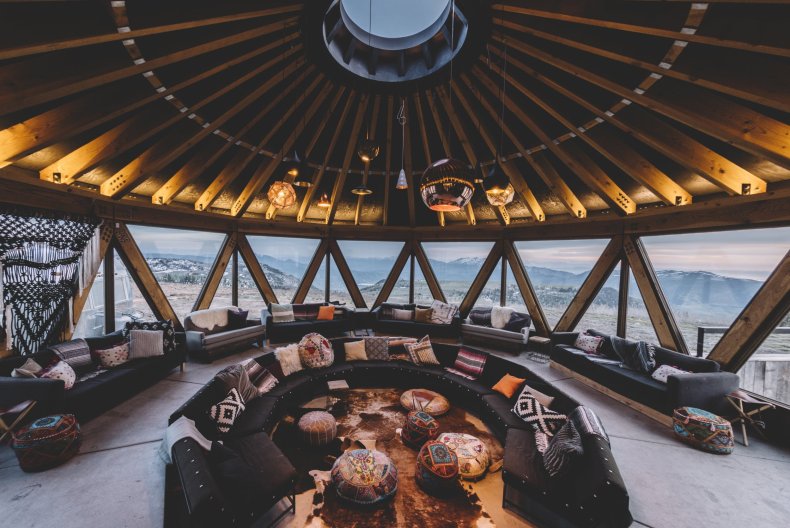 There was something in the air at the conference in late August: a feeling of possibility, even hope. Out there in the real world, the country was still reeling from the violence in Charlottesville, still making sense of President Donald Trump's unpresidential responses, and still plotting where to watch the eclipse and how to get to Burning Man. But here at 9,000 feet of elevation, close to 100 people gathered to brainstorm ways to bring simple surgeries to the masses.
Dr. Jaymie Henry, a longtime Summit member, stood before a small crowd at Sky Lodge, Summit's chic mountaintop yurt, complete with plush sofas, bohemian pillows, beanbag-style foot rests and sunlight streaming in through skylights. "There is an estimated five billion people who lack access to the most basic surgical care, and as a result, minor injuries become life-threatening and common birth defects become lifelong complications. Otherwise easily treatable conditions cause death," she said. "For surgery, the model of care has been parachute missions. That's the Red Cross and Médecins Sans Frontières. You come in, provide the care and then you leave. It has helped thousands and thousands of people, yes, but they've been doing that for 30 years, and look at the number of patients that are still there. It's a stopgap solution."
Henry was born in the Philippines and went to medical school in Manila, where participating in some of those "stopgap" solutions taught her that there must be a more sustainable way to bring medical care to those in need. Today, surgery is a luxury. The poorest third of the world receives less than 4 percent of all surgical procedures while the richest third receives 75 percent. After earning her MPH in epidemiology from the University of California, Berkeley, Henry built an intricate 13-year plan to revolutionize child health care, maternal care and trauma care in the developing world. Ambitious, perhaps even outrageous—it's just the kind of proposal Summit folks live for.
The first step, which Henry was workshopping that weekend, is a pilot program to eradicate neglected cleft lips and palates and congenital cataracts in children across Kenya by 2020. Her goal isn't simply to catalogue and address the backlog of cases (there are around 7,000 kids with cleft lip and palate and another 5,000 with pediatric cataracts), but also to leave behind a robust infrastructure that prepares local hospitals and medical teams to continue treating patients for generations to come.
"The biggest problem is, we don't have a Bill Gates for surgery," she said. "Think of all the major funding agencies—the World Bank, World Economic Forum, the Clinton Foundation. Nobody focuses on surgery. We want to change that."
Clefts and congenital cataracts are virtually unknown in the U.S. because our medical system identifies and treats them soon after birth. In developing countries, however, many people lack access to these simple, life-saving medical procedures. Untreated cleft lip and palate is so much more than a cosmetic curse; they can cause significant challenges eating, breathing, hearing and speaking. One in 10 children born with a cleft dies before turning one. Meanwhile, untreated cataracts cause blindness. Of the 285 million visually impaired people in the world, 228 million could see today if they had received surgery or glasses.
"Because of the neglect in surgical care, families have abandoned taking their children to hospitals for treatment. If they go, the treatment is not available, or there are delays," says Dr. Pankaj Jani, incoming president of the College of Surgeons of East, Central and Southern Africa (COSECSA), who attended Summit and is working with Henry on launching her initiative. "If you're born with a cataract and you're blinded for the rest of your life, you do not contribute toward improving your family. You're actually a burden. You drive the family into poverty."
It doesn't have to be that way. Repairing a cleft lip requires about 45 minutes and a few hundred dollars. It takes $35 to cure a child who's blind from cataracts. But Henry's plea for action is more than just emotional and philanthropic: Investing in surgery around the world could save developing countries up to $12.3 trillion in lost GDP by 2030, according to a 2015 report by the Lancet Commission on Global Surgery.
At one point in the weekend, an older gentleman in a crisp button-down and blazer stood up and shared a story. As a young doctor, he joined a group of physicians going to Naga City, Philippines, to repair kids with clefts. "Three hundred families came up to meet us, and everyone had gaping holes in their lips and the roofs of their mouths," said Bill Magee, a plastic and craniofacial surgeon and founder and CEO of Operation Smile, one of the leading international charities bringing cleft lip and palate surgeries to the world's poorest communities. "They couldn't speak and could barely eat. And we could only take care of 40 kids. That was a horrible moment… The night before we left, the head of the hospital said, 'Please come back in five to 10 years, because these kids will still be here, they'll just be five to 10 years older.'"
The next morning, a local woman offered Magee a bunch of bananas—a gift, she explained, for trying to help her daughter. "She was by her side, big hole in her lip. We had turned her away. All I could say was, 'Maybe next year,' but I knew there was no next year because the group wasn't planning to go back. Tears ran down my cheeks and her cheeks, and it was at that moment that Operation Smile was born."
Magee looked up at the audience and explained that more people die every year from lack of access to surgery than malaria, AIDS and tuberculosis combined. "Projects like [Jaymie's] are the rising tide that floats all boats," he said. "People think it's too complicated so they don't want to engage in it… This is something no single organization can tackle alone."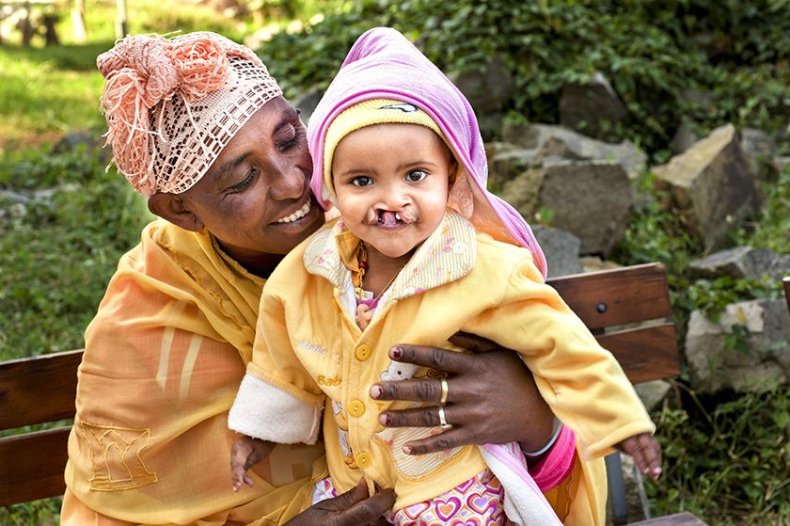 Over the course of the weekend, Henry and Kathy Roth-Douquet, co-director of the Summit Institute, led lengthy discussions about how to refine the pitch, who to partner with, how to raise awareness through white papers and think tanks, and how to court donors. (Henry needs to raise $11 million to jump-start her pilot program.) In the audience sat leaders from her partners in this initiative: Operation Smile, Smile Train (which does similar work as Operation Smile and was founded by a tech entrepreneur), Orbis International, a nonprofit dedicated to fighting avoidable blindness, Kenya's Ministry of Health, the College of Surgeons of East, Central, and Southern Africa (COSECSA) and the G4 Alliance. Those folks all chimed in, discussing the plan's many challenges, from identifying existing cases of clefts and cataracts in Kenya, to building trust between local families and hospitals, to training medical teams to provide quality follow-up care.
For Dr. Estella Waiguru, senior medical officer with Kenya's Ministry of Health, there is no other option. When she stood up to give a brief presentation at the first Lab, following a documentary short about the need for cleft and cataract surgeries around the world, all she could do was sob. Taking off her glasses, she pressed a tissue to her eyes.
"OK, this is not part of my presentation, but my father was diagnosed too late with anaplastic thyroid cancer, where the thyroid forms a lot of blood vessels and they can't contain the blood, so they just bleed, and he was bleeding from his neck. And he bled and bled," said Waiguru. She glanced up at the crowd and took a deep breath, her face contorting as she fought back tears. "I couldn't look at his face, because I couldn't explain to him why it was only caught now. [He must have thought,] 'I paid for your school—is this what medicine has for me?'"
She paused, then scanned the room. "I hate to tell you this, but without surgical care at the primary level, we condemn these children. Do you understand?"
But can Henry's approach actually lead to surgical care throughout Kenya and, one day, the developing world? And can Summit's approach—disrupting public health by leveraging the power of leaders in seemingly unrelated fields—help make it happen? Is a few days of conversation on a mountaintop really enough?
"I wish I could give you an absolute yes. The reality is that, in the absence of a global fund for surgery, we are constrained in what we can offer to the world at once," says Dr. Ruben Ayala, chief medical officer of Operation Smile. "Time will tell whether we succeed in this proof of concept. Time will tell whether we can rally efforts, bring together resources, and make the argument to expand this model into other countries and around the world.... But I am hopeful and optimistic. I know we will save lives in the process. And isn't this alone worth pursuing?"