Taylor Swift, who long stayed silent on political issues, endorsed two democratic candidates on her Instagram account Sunday night, though many have assumed she's been a silent Republican.
Swift's history does not seem to declare her as either party, though she may have dabbled in the right's views when she first began her career in country and came of age to vote.
In 2008, Swift allegedly posted "Republicans do it better" on her MySpace page, according to Vox. At the time, it was also rumored Swift performed at the 2008 Republican National Convention, though this was false, according to Splinter News.
In 2012, she explained to Time why she preferred not to share her views.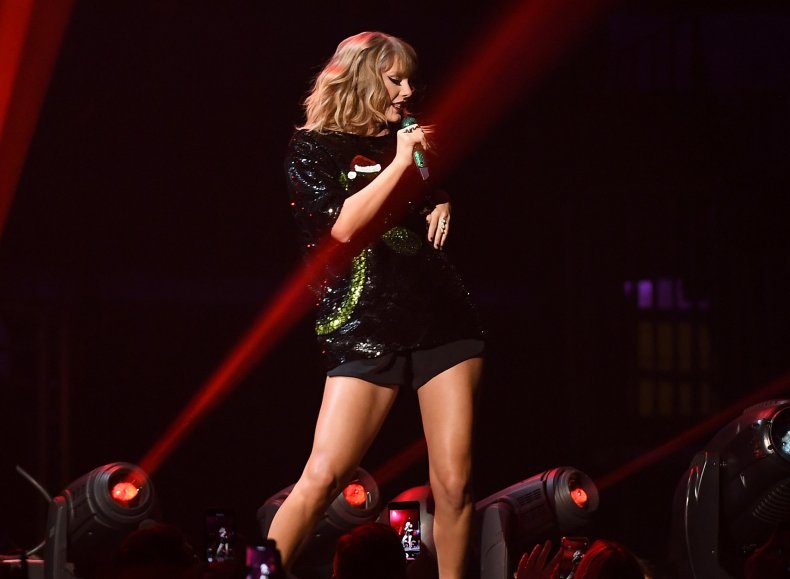 "I follow [politics], and I try to keep myself as educated and informed as possible. But I don't talk about politics because it might influence other people," she told the magazine. "And I don't think that I know enough yet in life to be telling people who to vote for."
Swift, however, seemed to imply she voted for Barack Obama in the 2008 election, her first election as an of-age voter.
"I went with my gut instinct," she told People in 2008. "I wavered back and forth the entire time I was waiting in line and when I got into the voting booth, I said, 'That's the one I'm voting for,' and I pressed the button. And I feel good about it!"
In 2009, she seemed happy with the outcome. "I've never seen this country so happy about a political decision in my entire time of being alive," she told Rolling Stone. "I'm so glad this was my first election."
Swift declared herself a feminist in her pop-dominating years and underwent a very public lawsuit against a radio DJ who groped her. Swift sued for a symbolic $1. The way she will be voting in the November election follows her prior legal statement in support of sexual harassment and assault victims.
"I always have and always will cast my vote based on which candidate will protect and fight for the human rights I believe we all deserve in this country," she told her Instagram followers.
"I believe in the fight for LGBTQ rights, and that any form of discrimination based on sexual orientation or gender is WRONG. I believe that the systemic racism we still see in this country towards people of color is terrifying, sickening and prevalent. I cannot vote for someone who will not be willing to fight for dignity for ALL Americans, no matter their skin color, gender or who they love."