Has Donald Trump Been Cleared of Wrongdoing? Only 29 Percent of Americans Think So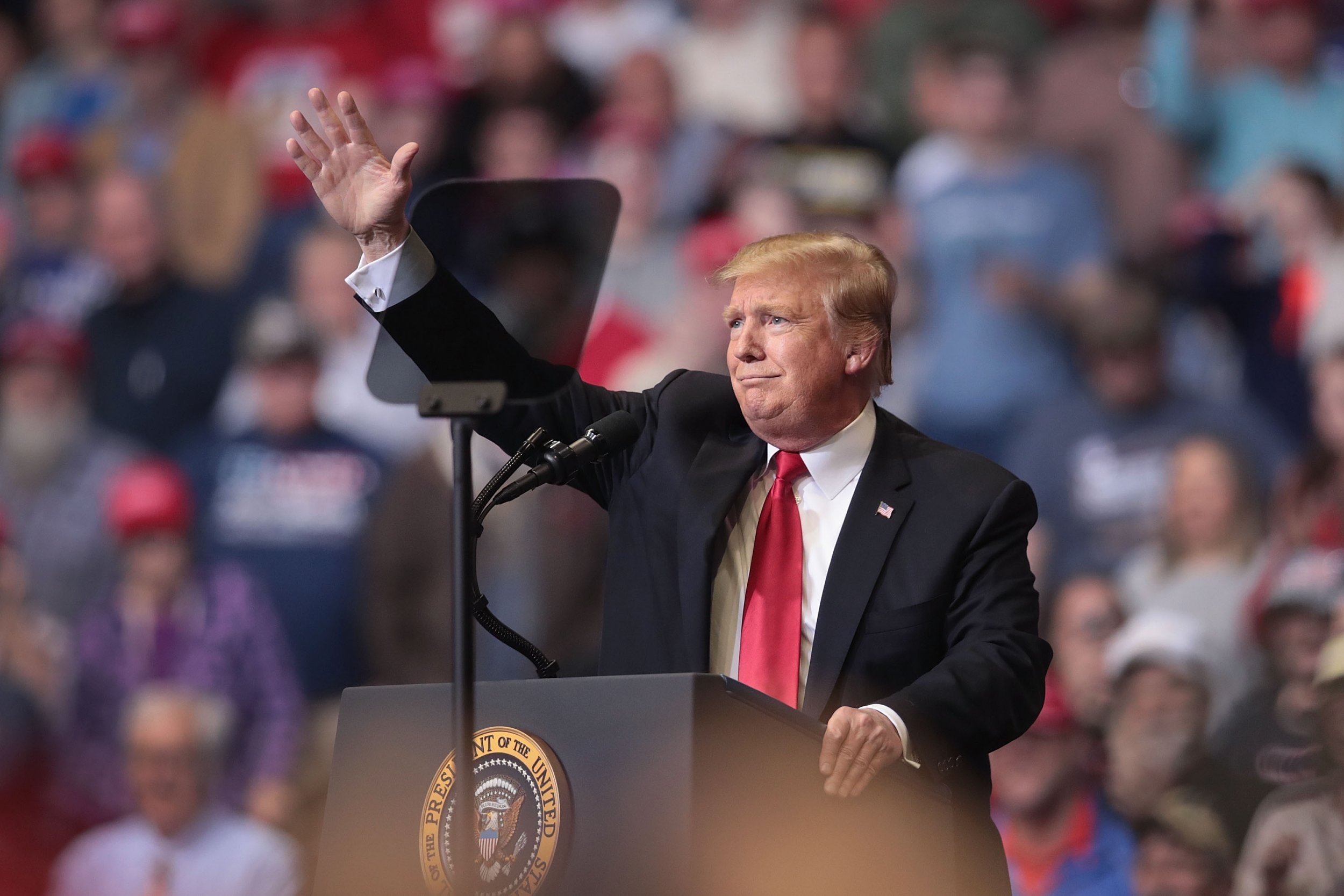 As President Donald Trump continues to claim that Attorney General William Barr's summary of special counsel Robert Mueller's Russia probe report has completely exonerated him, a large portion of American citizens do not seem to agree.
A recent NBC News/Wall Street Journal poll found that just 29 percent of Americans think Trump has been cleared of wrongdoing based on what they had seen, read or heard about in the "information available so far from the Mueller report." While 40% didn't think Barr's summary exonerated the president and another 31 percent said they were unsure whether Trump has been cleared.
The poll interviewed 1000 adults between March 25 to 27, shortly after Barr released his four-page summary of the recently closed investigation into Russian interference in the 2016 presidential election and possible collusion between Trump's campaign team and Kremlin officials.
Barr's report stated that Mueller's investigation "did not find that the Trump campaign or anyone associated with it conspired or coordinated with Russia in its efforts to influence the 2016 U.S. presidential election," but when it came to the issue of whether the president obstructed justice, it said Trump was neither exonerated nor indicted. Barr also indicated that he did not believe it was necessary to action any further obstruction proceedings against the president.
Demands for the full report of Mueller's findings to be made public has continued to ramp up since Barr's summary was released. On Friday the Attorney General explained to Congress several reasons why some parts of the report will be redacted and revealed that report is expected to be released to the public around mid-April or sooner.
Some Democrats have already pushed back on the notion of redactions, including Representative Adam Schiff, Chairman of the House Intelligence Committee, who on Friday tweeted: "Congress has asked for the entire Mueller report, and underlying evidence, by April 2. That deadline stands. In the meantime, Barr should seek court approval (just like in Watergate) to allow the release of grand jury material. Redactions are unacceptable."
Jeff Horwitt, a staffer at Democratic firm Hart Research, who conducted the poll with Republican pollster Bill McInturff of Public Opinion Strategies, told NBC News that "the public is still in a wait-and-see view of this investigation and what it means for Trump."
Commenting on the poll's findings that less than half—39 percent—of Americans have deeply engaged with Barry's summary, McInturff said: "However substantial this event was in the Washington, D.C., community and maybe our political culture, it was not an event that captured the American public."