White House Correspondents' Dinner: What Hasan Minhaj Has to Live Up To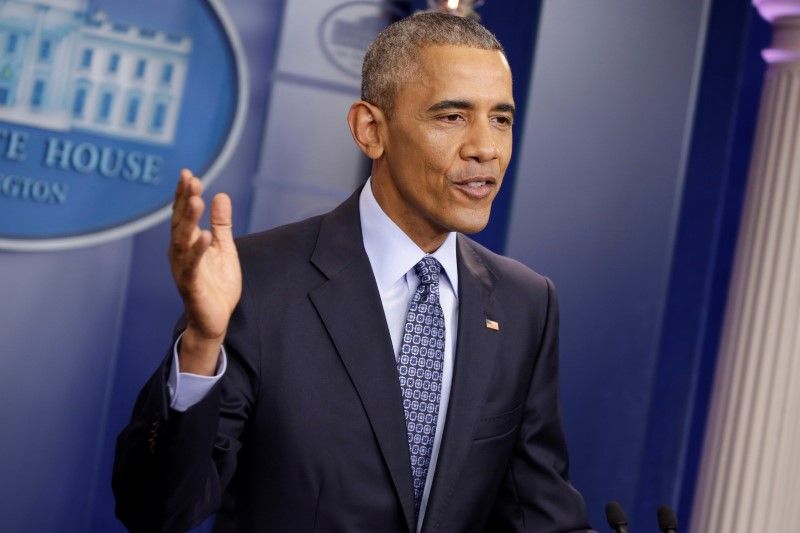 For the first time in 36 years, the president won't be at the White House Correspondents' Association Dinner, but at long last an entertainer has been secured. Daily Show correspondent Hasan Minhaj on Tuesday was announced as the key performer for the 2017 gathering of the media and the elite from Washington and Hollywood.
Related: No joke: Trump bows out of White House Correspondents' Dinner
It marks the latest the dinner's entertainer has ever been announced, and comes after the event has been stripped of much of its luster. In February, President Donald Trump, following repeated attacks on the media, announced that he wouldn't be attending. Several media outlets—including Bloomberg, The New Yorker and Vanity Fair—have also decided not to host parties around the event, this year scheduled for April 29.
Even the comedian Minhaj was reportedly far from the White House Correspondents' Association's first choice, with James Corden said to be among those who passed on the honor.
The president of the correspondents' association said Tuesday that a performer was picked who wouldn't simply "roast the president in absentia." But in the past, a roasting is very much what was expected for the most powerful man in the world. A look back through past performances at the dinner may provide a clue as to why Trump decided he was better off spending the evening away from the Washington Hilton.
Two of the Best
Stephen Colbert (2006)
There's only one place to start when looking at White House Correspondents' Dinner performances past. Colbert took his conservative blowhard act from The Colbert Report and used it to rip President George W. Bush, who at that point was suffering even lower approval ratings than Trump is currently experiencing. To the discomfort of many in attendance, including Bush, Colbert tore into the president on everything from his handling of Hurricane Katrina to his regular trips to his Texas ranch.
Barack Obama (and Seth Myers, 2011)
In addition to the 2011 White House Correspondents' Association Dinner possibly being one of the reasons Trump has stayed away this year, it has been cited as a leading motivation for him going on to become president. The dinner came just days after Obama had released his birth certificate following weeks of questioning from Trump over whether he was a true American. When the then-president took to the stage to deliver his customary remarks, he took the chance to mock the then-reality television host, who just happened to be in attendance.
"No one is prouder to put this birth certificate matter to rest than The Donald and that's because he can finally get back to focus on on the issues that matter, like, did we fake the moon landing? What really happened in Roswell and where are Biggie and Tupac?"
As the room erupted in laughter all around him, Trump watched on—unmoved, unimpressed and seemingly determined to secure political credibility.
And Two That Fell Flat
Rich Little (2007)
After the controversy surrounding Colbert's scathing takedown of Bush, the correspondents' association aimed to play it safer the following year. A lot safer, it turned out. Little, a veteran impersonator, was making his second appearance at the dinner after getting the gig during the Ronald Reagan administration in 1984. And his act felt like it was from a bygone era. Little began his speech by saying that he was "not a political satirist." He wasn't kidding.
Wanda Sykes (2009)
The first White House Correspondents' Association Dinner for Obama saw the first performance at the annual event by a black woman, and also the first by an openly gay comedian. Sykes didn't even attempt to play it down the middle. After some friendly jokes about Obama's shirtless pictures, she fired at conservative radio host Rush Limbaugh.
"I think maybe Rush Limbaugh was the 20th hijacker but he was just so strung out on OxyContin he missed his flight," she quipped, referring to the 9/11 terrorist attacks.
Obama laughed heartily, but there were loud boos from many in the audience. It was certainly more entertaining than anything Little delivered, but it also led to a fierce backlash from conservative America.
White House Correspondents' Dinner: What Hasan Minhaj Has to Live Up To | U.S.