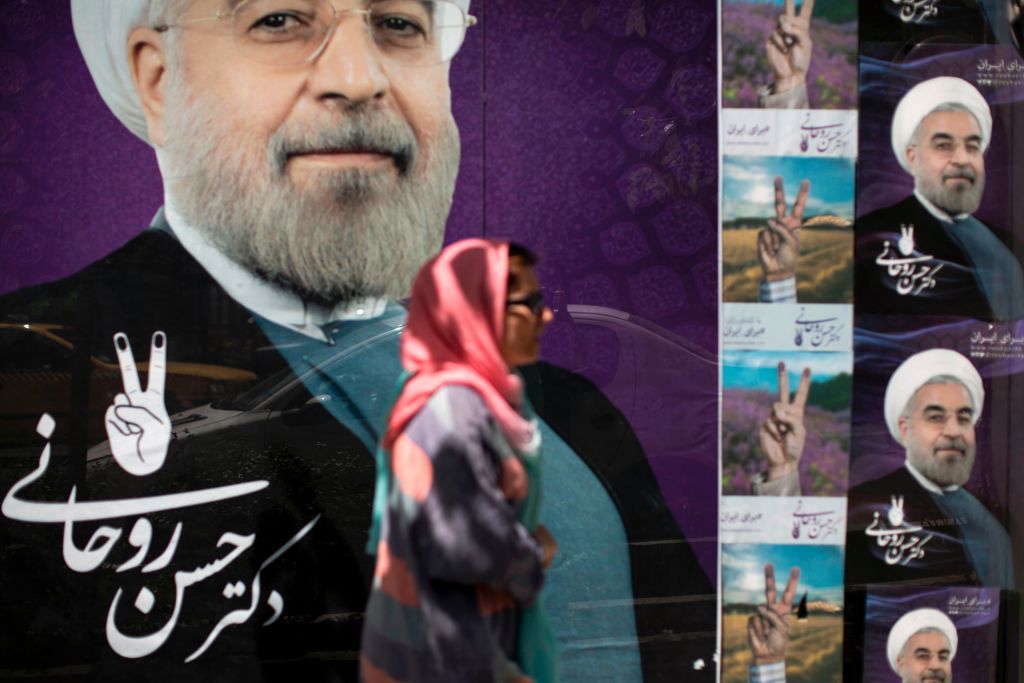 President Hassan Rouhani's confident win in Iran's presidential elections — receiving 57 percent of the 40 million votes cast, according to polling results Saturday — has reassured moderates that the landmark nuclear deal hammered out with the Obama administration and other world powers in 2015 will be not be thwarted.
The reformist president's pivotal achievement during his first term was the historic deal whereby Tehran agreed to reduce its uranium enrichment and plutonium production in exchange for a winding down of international economic sanctions.
Rouhani's victory offers hope to supporters of the deal.
The record turnout on Friday's election, with twice as many voting in Tehran as in 2013's election, is a resounding vote of confidence for Rouhani's vision of an outward-looking Iran.
Iran's economy has grown after sanctions were eased, although much of the growth is fuelled by increased oil exports, with the economic benefits yet to filter down to the wider population.
Rouhani's chief rival on the campaign trail, hardliner Ebrahim Raisi, alleged that the deal had been a failure, only benefiting Iran's elite although neither he nor the other main candidates advocated ending the nuclear deal, an indicator of the bedrock of support it enjoys among liberals and conservatives alike.
With the exception of Iran's Revolutionary Guards, who Rouhani accused of attempting to sabotage the deal by testing ballistic missiles inscribed with provocative anti-Israel messages, the Iranian presidential election campaign provided few existential threats to the deal.
As the health of Iran's hardline conservative supreme leader Ayatollah Khamenei reportedly fails, Rouhani could also play a key role in shaping the tone of Iranian political life at a time of rapid transition.
Even Donald Trump's anti-deal bombast on his campaign trail, deriding the "worst deal ever" and threatening to overturn it if elected, has melted away since taking office in January, with the administration renewing elements of the sanctions relief program Wednesday.
But Trump's rhetoric may be reinvigorated as part of his tour of Israel next week, where Prime Minister Benjamin Netanyahu is expected to renew criticism of the deal, which he claims compromises regional security. Opposition from key U.S. regional ally Saudi Arabia is also likely to prove a hurdle.
The U.S. and Iran continue to remain at loggerheads over the conflicts in Yemen and Syria where they back opposing forces, prompting Secretary of State Rex Tillerson to declaim Iran as "a leading state sponsor of terror" last month.
However, as Trita Parsi, President of the National Iranian American Council recently wrote in the New York Times, the deal could also work to dampen these tensions, as both sides reap the economic benefits.
"Over time, this could convert the United States and Iran from sworn enemies into mere competitors," Parsi said.