Hash Oil Linked to Dozens of Home Explosions in Colorado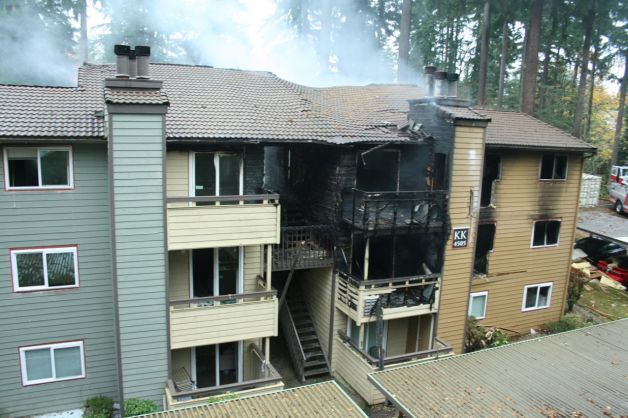 Hash oil, a form of concentrated THC from cannabis plants that is created using liquid butane, has been linked with dozens of explosions in Colorado, where marijuana use has been legal since 2012. Similar explosions have been reported in California and Washington state.
In the predawn hours of May 16, 2014 in Manitou Springs, Colorado, an explosion ripped through the apartment of 23-year old Audrey Horowitz and 18-year old Michael Austin. According to an eyewitness speaking to local TV news station KRDO, the blast was strong enough to rip the door from a refrigerator. The couple was taken into custody on suspicion of first-degree arson, reckless endangerment and child abuse (Horowitz's 3-year-old daughter was in the home at the time) and later released on bond. No one was hurt in the explosion and friends deny the couple were doing anything illegal, KRDO reports.
According to police, evidence collected at the home seemed to indicate Horowitz and Austin were manufacturing hash oil in the apartment. Colloquially called honey oil, dabs or earwax, hash oil is a concentrated form of THC, the active constituent of cannabis. Smoking the oil creates a more potent high than marijuana does, but producing the oil requires the use of certain explosive chemicals, an increasing number of home chemists, many of them in Colorado, may have discovered.
Hash oil explosions are becoming more common in Colorado after the state approved a referendum to legalize recreational marijuana in 2012. As The New York Times reported Sunday, at least five people were hospitalized in the state's 32 hash oil explosions in 2014, and 17 received treatment for severe burns. But now that cannabis is legal in Colorado, so is hash oil, in theory at least.
Hash oil is created by drawing liquid butane through a tube stuffed with cannabis. Resin from the cannabis that contains THC is caught in the butane as it passes through the tube. The butane-resin mixture then enters a glass vial where the butane turns to gas, leaving behind only concentrated THC resin, which is then lit and smoked. The resultant butane gas, however, is highly flammable.
Officials quoted in the Times say that regulated, controlled hash oil manufacturing operations are legal—but homemade hash oil is still against the law. Pot advocates disagree, with some telling the Times that legal weed means legal weed, in all its sundry forms. Hash oil explosions should be treated as accidents, not crimes, they say. They welcome regulation, not prosecution.
Legal authorities in Colorado are largely unmoved by these arguments. A judge in Mesa County, Colorado, recently ruled that laws prohibiting the production of concentrated hash oil are not unconstitutional under the state's new marijuana laws.