Who is Ahmad Hassan? First Parsons Green Attack Charges Are Issued in London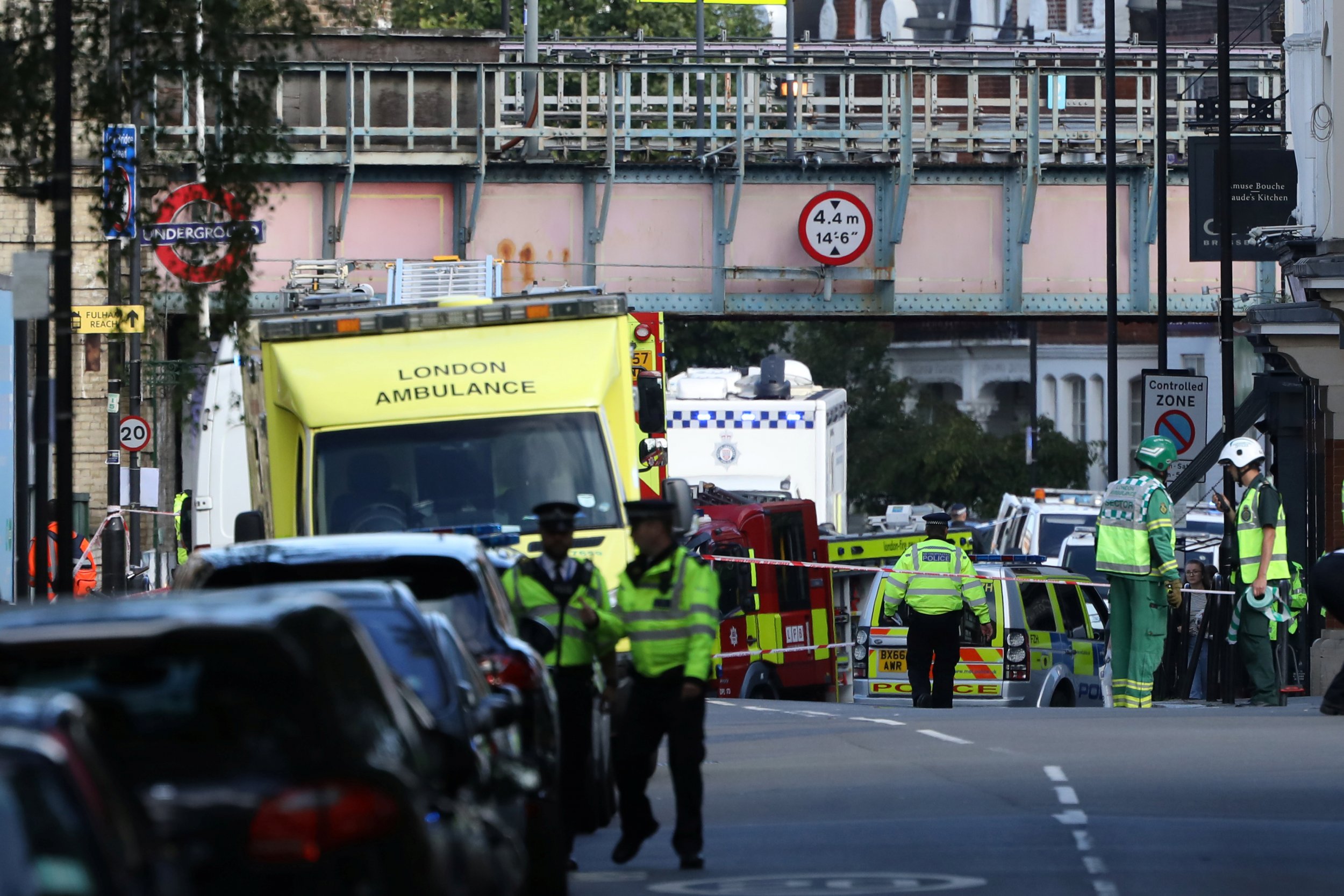 London authorities have charged an 18-year-old with attempted murder for the Parsons Green subway attack—the first suspect to be formally charged in a bombing that injured 30.
Ahmad Hassan, an Iraqi refugee who was being fostered by a Surrey couple, also is facing a charge of malicious attempt to endanger life from the September 15 failed bombing, the Metropolitan Police Service said in a press release. Three other unidentified men, ages 25, 30 and 17, remain in custody, and two men were released Thursday without charges.
Little is known about Hassan, and a search is ongoing at his home, according to The Independent.
Hassan is scheduled to appear this afternoon before the Westminster Magistrates Court Friday, six days after police arrested him in the port of Dover, Kent. The charges could put him away for life.
The charges were handed down one week after an improvised explosive device, which was nestled inside a grocery-bag-covered bucket, injured 30 people inside a London subway at Parsons Green during rush hour. No one was killed as the bomb partially exploded and created a fireball inside a train car. The bomb contained the chemical TATP, or triacetone triperoxide.
Metropolitan Police Commissioner Cressida Dick said the bomb was "packed with shrapnel," according to The Telegraph.
"Thank goodness nobody was killed at Parsons Green," Dick said. "It must have been absolutely horrific for the people in the train. It could have been so much worse."
Police are still conducting searches at two other homes in Newport, Wales, while other searches were completed, according to the release.
The attack was the fifth to hit the U.K. since March, including the Westminster Bridge vehicle attack and stabbing, the bombing at Manchester Arena during an Ariana Grande concert, and the London Bridge and Borough Market attacks. All, with the exception of Parsons Green, resulted in at least one fatality.
One of the London Bridge attackers reportedly watched videos of a radical American preacher, Ahmad Musa Jibril, who preaches a similar version of Islam as members of the Islamic State terror group.