Hat Named for Racial Slur Latest Race Controversy for H&M
The women's clothing company & Other Stories is under investigation by its parent company, H&M group, after employees complained last month about a photo in an internal product overview system which labeled a purple hat as a "[N-word] Lab Beanie."
"We are deeply sorry about the word connected to an image of a product that was sent out to our stores during July," & Other Stories' Managing Director Karolina Gutke wrote in a July 21 memo to employees, according to CNN. "This is completely unacceptable and there is no excuse to why this happened."
"We take the use of racially inappropriate language extremely seriously. Although the word was never printed on an actual product, the use of the word was completely unacceptable and is inexcusable," Gutke wrote.
The image of the purple cap was part of a product list for items in the store's fall and winter season. Though the name with the slur was never publicly shown to customers, a spokesperson with the H&M Group said the company believed the name originated in the & Other Stories Paris Atelier.
The responsible designers have been suspended, and H&M Group is investigating how the item's name made it through the approval process without being changed. The company's non-discrimination, diversity and inclusion policies forbid the use of racial slurs.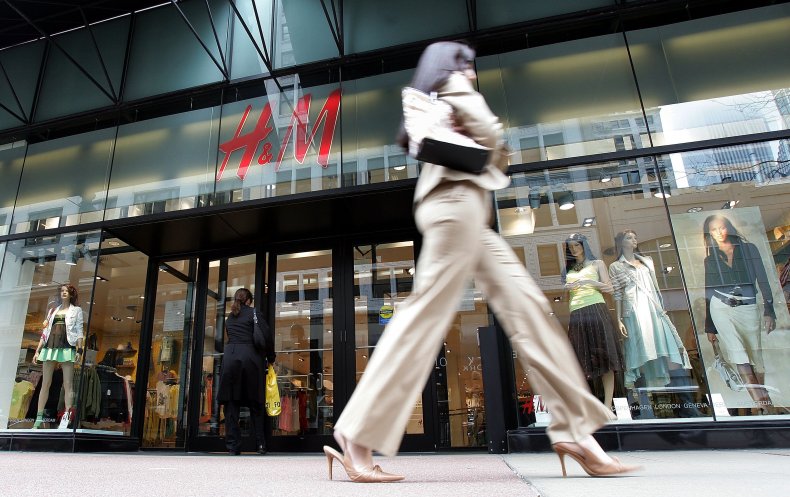 H&M Group's Chief Diversity Officer Annie Wu said she hopes the responsible designers will be fired following the investigation.
"Personally, I am super angry and ashamed that something like this could even happen," Wu told CNN Business. "I would want to see them terminated, because there's no excuse for it."
This incident follows other incidents involving racial insensitivity within the H&M Group.
Several years ago, employees said the image from the 1700s of a Black slave kneeling in chains was sent out to help inspire designers with its calligraphic type—the image was later removed.
In 2018, the H&M clothing stores displayed an ad featuring a Black boy in a sweatshirt that read "coolest monkey in the jungle." The comparison of Black people to apes is a common racist trope. & Other Stories employees also said that the retailer markets wrap-style dresses as "kimonos" in an appropriation of the traditional Japanese garment.
Some employees have said the company lacks a true commitment to racial equity and diversity, especially in its European offices, but H&M Group said its U.S. workforce is 34 percent Latino, 26 percent Black and 26 percent white. Of their executive managers, 63 percent are white, 13 percent are Latino and 6 percent are Black.
H&M Group also touted its commitment to racial diversity through its partnerships with Historically Black Colleges and Universities, its increased use of non-white models in images, its goal to increase racial diversity in management roles by 2022 and its workshops and trainings on inclusion and navigating sensitive racial identity issues in the workplace.
Newsweek contacted H&M Group for comment.