Under Trump, Anti-Muslim Hate Crimes Have Increased at an Alarming Rate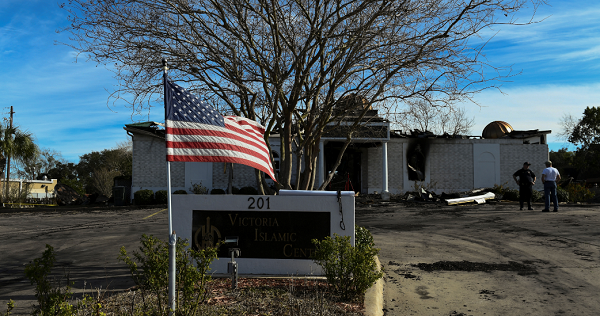 There were more than 940 reports of potential bias incidents involving the targeting of Muslims between April and June, according to a report released by the Council on American-Islamic Relations (CAIR) on Monday. Of those, the organization determined 451 stemmed from anti-Muslim bias, which contributed to a 91 percent increase in anti-Muslim hate crimes during the first half of the year as compared to the same time period in 2016.
Nonviolent and nonthreatening instances of harassment accounted for 16 percent of the incidents involving Muslims between April 1 and June 30, while outright hate crimes—in which violence or a physical altercation was involved—accounted for 15 percent. Incidents in which Muslims were inappropriately targeted by the FBI made up 12 percent of cases.
People were targeted at their places of residence in 17 percent of the reports, while 14 percent involved Muslim who were on walking the streets or driving their cars. Another 13 percent faced anti-Muslim bias while flying or traveling by bus or train. About 33 percent of incidents took place at a mosque or Islamic center, and 9 percent occurred at schools.
Of the incidents reported, CAIR identified triggering factors for 358, including a victim's ethnicity or national origin—32 percent—and preconceived notions of a victim being a Muslim—20 percent. Fifteen percent of incidents were triggered by the presence of a headscarf or hijab. Forty-six percent of the people targeted were from Middle Eastern and North African countries.
Of the number of crimes identified to be based on anti-Muslim bias, the CAIR report said 126 had been investigated by federal agencies between April 1 and June 30.
Although the CAIR report did not cite President Donald Trump's rhetoric toward Muslims as a factor in the increased anti-Muslim bias in the U.S., a previous report conducted by researchers at California State University's Center for the Study of Hate and Extremism found that bias crimes against various minorities and religious groups were up some 20 percent since Trump's election win in November. The majority of the crimes documented were against Muslims and individuals recognized as belonging to the LGBT community.
On multiple occasions during his campaign, Trump made harsh statements regarding "Islamic terrorists" and promoted a stronger vetting system to identify immigrants with "ties to radical ideology."
About 3.3 million people in the United States are Muslim, according to a Pew Research Center report released in May.