Idaho Man Who Lured Gay Man to His Death With a Backpage Ad Gets 28 Years in Prison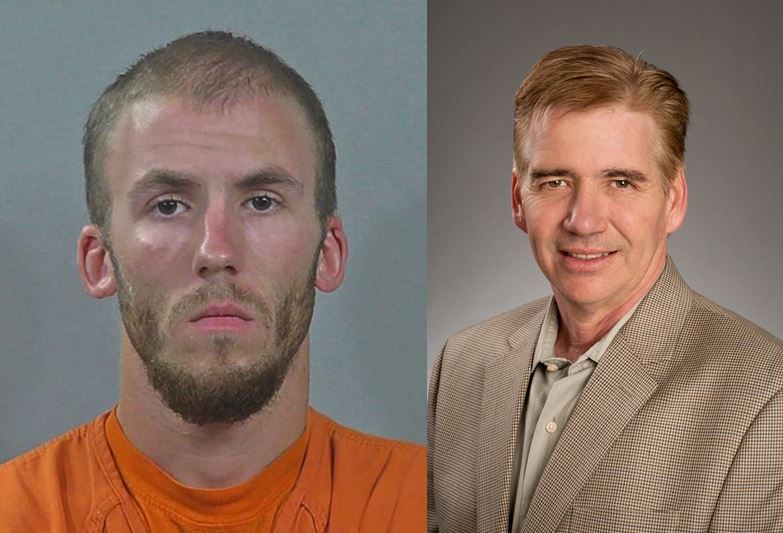 An Idaho man was sentenced to 28 years in prison Wednesday on a federal hate crime charge after he pleaded guilty to luring a gay man with a shirtless photo of himself and an offer of sex on the website Backpage.com, then kicking the man to death with steel-toed boots.
Kelly Schneider, 23, posted the Backpage.com advertisement on April 27, 2016, and met up with Steven Nelson after the older man responded online. Schneider took Nelson's money but didn't have sex with him. "Before the encounter, [Schneider] told his friends that he was not gay and would not let anyone who was gay touch him," according to his plea agreement.
Schneider met Nelson later that night in the parking lot of the local WalMart, then drove with Nelson to an isolated wildlife area where he had told several friends to wait so they could help him rob Nelson.
When the two men got to the wildlife area, Schneider immediately started attacking Nelson. "While shod in steel-toed boots, the defendant kicked [Nelson] 20 to 30 times, repeatedly saying, 'Did you think I would fucking do this, you [gay slur]?" according to the plea agreement.
Nelson didn't resist. He gave his ATM number several times and begged Schneider not to kill him.
After the beating, Schneider took Nelson's clothes and drove off in the dying man's car. Nelson died of his injuries later that day.
Schneider had already pleaded guilty to a state murder charge and was sentenced to life in prison with 28 years before he's eligible for parole. At that sentencing, Nelson's family described a man who loved books, advocated for gay rights and who was bullied and beaten in high school for his sexuality, according to the Idaho Statesman.
"Steven Nelson was assaulted and later died because he was gay," Acting U.S. Attorney Rafael Gonzalez for the District of Idaho said in a statement.
"This is precisely the kind of bias-motivated violence that the Shepard-Byrd Act was passed to address. The federal prosecution in this case makes clear that this office, the Civil Rights Division and its law enforcement partners will pursue justice when a person is violently attacked based on who he loves and how he loves."
The Matthew Shepard and James Byrd, Jr. Hate Crimes Prevention Act of 2009 gave funding and technical help to local jurisdictions to better investigate and prosecute hate crimes, and it also created a new federal law which criminalizes hurting someone because of their gender, national origin or sexual orientation.