Man Screams 'Half-Breed' at Youth Group Outside McDonald's: 'Get the F*** out of Idaho'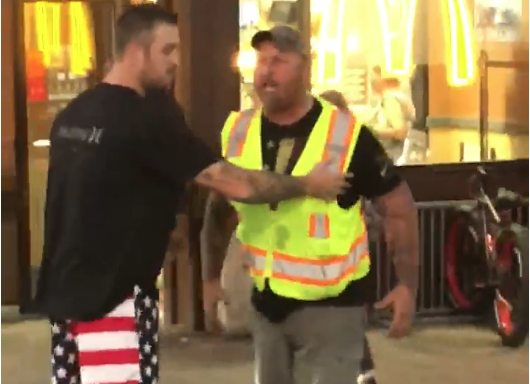 An Idaho man was arrested after launching into a homophobic, racist rant directed toward several church youth group kids who his associate claimed were rude to him inside a McDonald's.
Coeur d'Alene, Idaho, police told Inlander that Richard Sovenski, 52, was arrested on one count of misdemeanor battery and one felony count of malicious harassment under Idaho's hate crime statute over the McDonald's parking lot incident that was recorded. Sovenski can be seen repeatedly screaming for the youth group to "get the f*** out of Idaho" while calling them "half-breeds."
The Spokane high school youth group, led by Jose Ceniceros, traveled to the Coeur d'Alene McDonald's last Thursday after hearing a guest preacher speak, Inlander reports. A woman seen with Sovenski said the racist tirade started because Ceniceros and the kids were "being rude, dancing and running around causing a disturbance." Ceniceros alleged to police that Sovenski confronted him as they were exiting the fast-food restaurant and sucker-punched him before he started recording the ensuing parking lot incident on his phone.
"Why don't you get a f**kin' job," Sovenski yells, as a second man attempts to restrain him from approaching the kids. "I will f**k you up in a f**kin' heartbeat, you f**kin' little f*****. Oh you f**k you, you f**kin' half-breed." The second man in the video can later be seen grabbing his crotch over his American flag swimming trunks and gesturing toward the teens.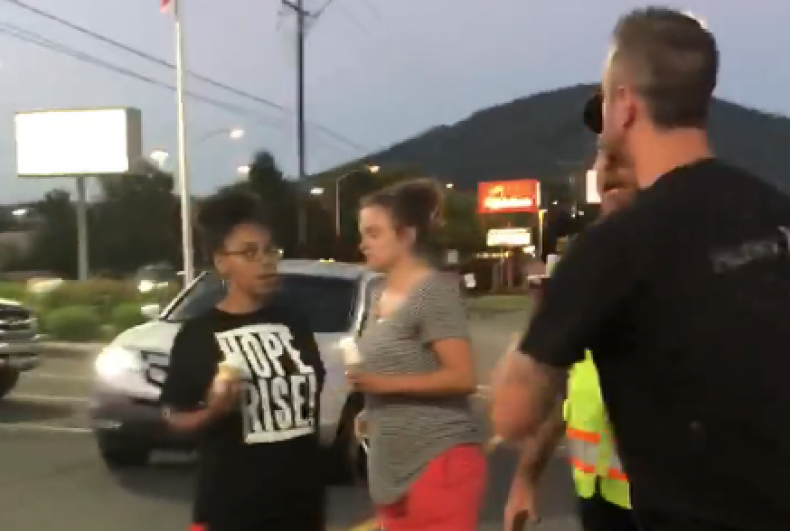 "Get the f**k out of Idaho," Sovenski continued, repeatedly acting as though he is about to charge at the group. "F**k you, you f**kin' half-breeds."
Online arrest records show Sovenski, of Hayden, Idaho, was booked into Kootenai County jail Tuesday, five days after the incident, because he had left the McDonald's by the time Coeur d'Alene police arrived on the scene. The felony hate crime charge stems from Idaho's Title 18, Chapter 79 rule stating, "It shall be unlawful for any person, maliciously and with the specific intent to intimidate or harass another person because of that person's race, color, religion, ancestry, or national origin."
Ceniceros remarked to Northwest Public Broadcasting, "The kids couldn't really believe it—five minutes earlier we were in church."