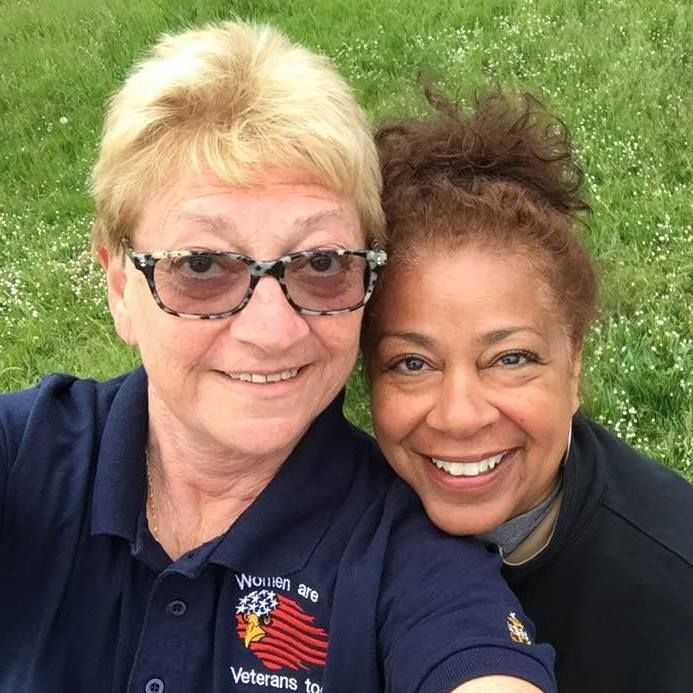 A Texas woman who volunteered at a church to help families in need after Hurricane Harvey has been 'fired' after the church found she's Jewish and a lesbian.
Carmen Hix told OutSmart magazine that The Calvary Church in Friendswood, Texas needed volunteers to help at the food bank after Hurricane Harvey tore through the community. Hix decided to take off a week from work and donate $500 worth of food to the church. On Friday, September 8, she was taken by surprise when she was called in by a volunteer and the church's pastor, Ron Hindt, who told her she was no longer welcome at the church after he found out about her religion and sexuality.
"I thought they wanted to talk to me about further volunteer efforts," Hix said. "I was so unprepared for the conversation that ensued."
In a post on her Facebook page, the 64-year-old combat veteran recalls how the pastor called her into his office to question why she said "Shalom" after her prayers. When she told him that she was Jewish, he asked her to leave and to not return to the church.
"I asked 'So if I were a liar with an evil heart, and I told you what you want to hear, that I am a Christian, I would be allowed to continue to contribute to those less fortunate than I?' I was told, 'Yes," Hix said.
Once she got home, Hix told the magazine she called the church to complain about the pastor and was invited back in. But when she arrived, she was confronted by the pastor again about "rumors" of her sexual orientation.
According to Hix, the pastor said that he 'can't let you represent our church, as being a Lesbian is a sin'.
"I let him know he should be ashamed to call himself a Christian," Hix said.
After telling her story on Facebook, several people demanded Pastor Hindt give Hix an apology. Later, Hindt posted an apology to the Calvary Church Facebook page, which has since been deleted, where he invited Hix and her partner to a service.
OutSmart magazine reached out to the Calvary Church for a comment, but did not get a response.
According to Hix, they invited her back to the church to "show me the evil of my ways and would change my heart to realise that my 20 year relationship with my wife was a sin".
As of 2017, there is no employment non-discrimination law in Texas that protects against sexual orientation or gender identity discrimination.