Holocaust Memorial in New York Defaced on Eve of Yom Kippur, Holiest Day for Jews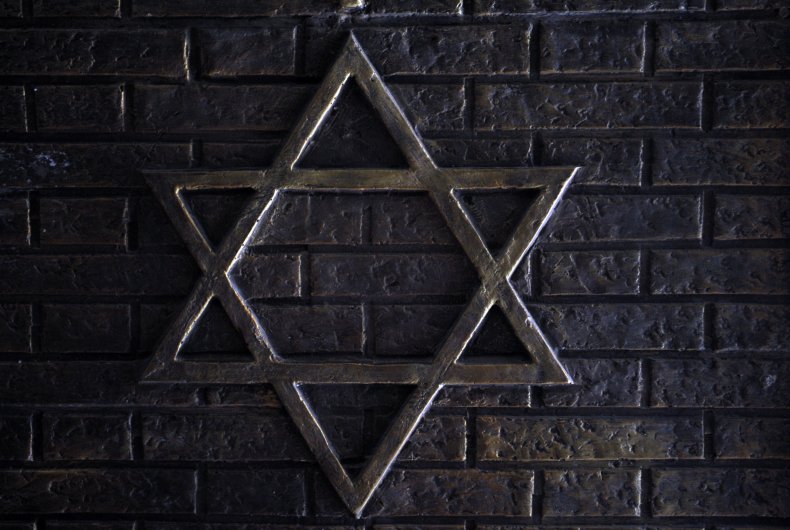 Anti-Semitic graffiti and other hateful materials were found defacing a Holocaust memorial garden in White Plains, New York, on the eve of the holiest day for Jews, Yom Kippur.
The Garden of Remembrance, which commemorates the millions of Jews killed during World War II, was targeted ahead of the solemn day of atonement for members of the Jewish faith. Westchester County Police said they were investigating the incident.
"We are enraged by this act and heartbroken that individuals would target members of our community on the most solemn day in their tradition," Westchester County Executive George Latimer said in a written statement. "We seek to find and punish those who did this act. We as a County, people of all faiths, stand with our Jewish brothers and sisters today and always."
On Tuesday, county police were on "high alert" and said they were "stepping up patrols."
"Westchester County is filled with a lot of good people," Millie Jasper, executive director of the Holocaust and Human Rights Center, which oversees the garden, told Newsweek. "I'm sure that when the perpetrators are caught, and they will be, I'm sure that more support will be heard. I am finding a lot of support throughout the community."
New York Governor Andrew Cuomo said he was "disgusted" by the act, disclosing that he directed the State Police Hate Crimes Task Force to join the investigation.
Jasper said that she was "very, very pleased with the actions of the law enforcement agencies" leading the probe.
The public's attention was also drawn elsewhere on the Jewish holy day, after two people were fatally shot nearby a synagogue and kebab shop in Halle, Germany. An investigation was quickly undertaken, and the German Interior Minister later described the killings as "an anti-Semitic attack."
The White Plains memorial garden contains depictions of some gruesome aspects of the Holocaust, serving as a public reminder of how the atrocities were carried out with abandon. Fabric emblazoned with a victim's number, barbed wire and a bible engulfed in flames are all shown on commemorative plaques.
New York State Senate Majority Leader Andrea Stewart Cousins said she was "heartbroken" by news of the incident.
"We stand with our brothers & sisters in the Jewish community," Cousins said in a statement posted to Twitter. "We are all united and with clear & loud voices we must let everyone know there is no place for this type of hatred."
This act of vandalism in a New York City suburb comes as hate crime incidents have recently shot upward. During the first five months of 2019, the number of hate crimes reported to the NYPD rose by 83 percent over a similar period in 2018, The Wall Street Journal reported. Nearly 59 percent of these hate crimes were anti-Semitic incidents.
When asked what punishment she thought might be appropriate for any perpetrators ultimately identified by police, Jasper said that she thought any juveniles implicated would best be suited to attending educational programs offered by the center.
"We are endeavoring to end the cycle of hate through educational programs about hate language, hate speech and the history of anti-Semitism," she said. "I really do believe that a lot of what occurs is because of ignorance. If the perpetrator is a juvenile, we have an opportunity to give them some sort of education."