Hate in America: Holocaust Memorial Defaced, Linked to Group Calling for 'White American Peoples' Nation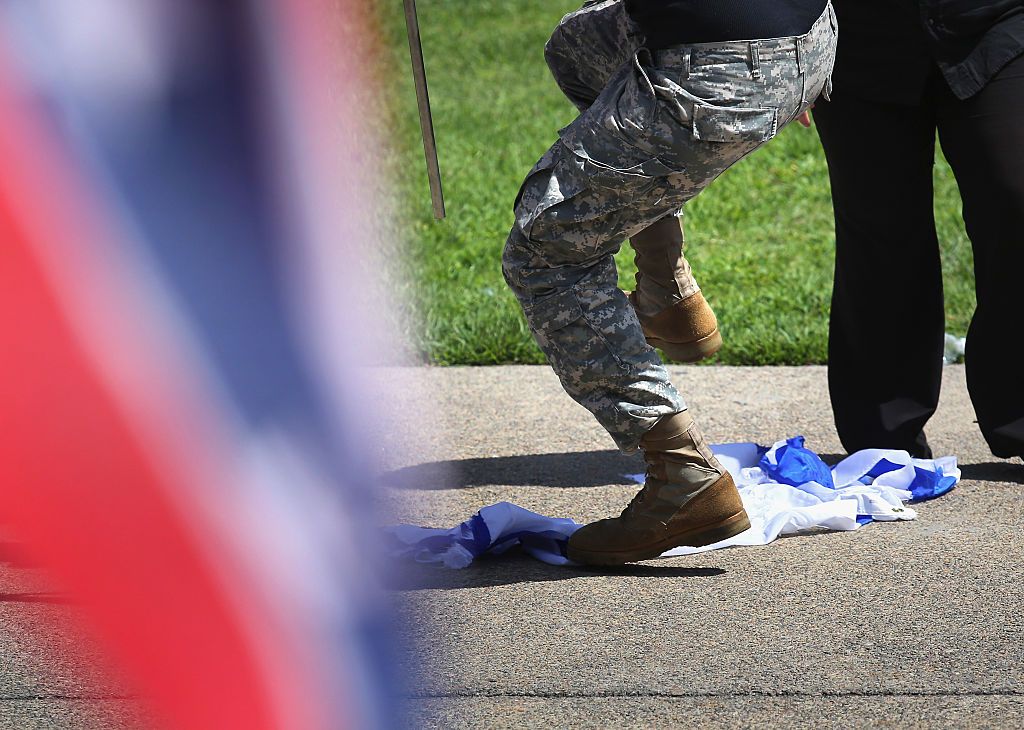 A Holocaust memorial in a New Jersey township was defaced by vandals who hoisted a banner over it across which was written an anti-Semitic slur. Photographs posted online Sunday by the state chapter of the Anti-Defamation League show the banner covering the memorial in Lakewood. The message on the banner contains an anti-Semitic ethnic slur, and the slogan 'will not divide us.'
At its foot is the web address BloodAndSoil.com, which is the site of white nationalist group Vanguard America. In its online manifesto, the group declares its mission to create a nation "exclusively for the white American peoples."
State authorities are offering a $10,000 reward for information leading to the arrest of those responsible. New Jersey Attorney General Christopher Porrino called the vandalism "sickening."
The incident comes amid a spike in anti-Semitic hate crimes in the U.S., with assaults, vandalism and other racially motivated crimes against Jews increasing by 86 percent in the first three months of the year, according to the ADL.
Lakewood residents have recently been accused of taking part in an income support scam, Associated Press reported.
Seven married couples in the town, including a rabbi and his wife, face charges of misrepresenting their incomes to falsely claim a combined $2 million in public welfare benefits they were not entitled to. All seven couples have been released on bail following initial court appearances.
The incident comes after anti-Semitic fliers were posted in the town, the New Jersey ADL chapter said. It is not known if the same individuals were responsible for the defacement of the memorial and the leafleting.
The leaflets referenced the public welfare arrests, according to a picture of a leaflet posted online by the New Jersey ADL.
Hate in America: Holocaust Memorial Defaced, Linked to Group Calling for 'White American Peoples' Nation | U.S.