After Shootings, FBI Agents Association Calls on Congress to Criminalize Domestic Terrorism
A professional association representing more than 14,000 current and former FBI special agents is calling on Congress to reform the country's terrorism laws, which currently do not provide for prosecutions under the specific umbrella of domestic terrorism.
"Domestic terrorism is a threat to the American people and our democracy. Acts of violence intended to intimidate civilian populations or to influence or affect government policy should be prosecuted as domestic terrorism regardless of the ideology behind them," the FBI Agents Association (FBIAA) wrote in a press release on Tuesday. "FBIAA continues to urge Congress to make domestic terrorism a federal crime. This would ensure that FBI Agents and prosecutors have the best tools to fight domestic terrorism."
The organization's call follows a spate of mass shootings that have left communities from Texas to Ohio reeling. Law enforcement professionals have highlighted the inability of federal prosecutors to pursue domestic terrorism charges after one shooting in El Paso, Texas, is believed to have been committed in furtherance of an animus towards the city's Hispanic residents.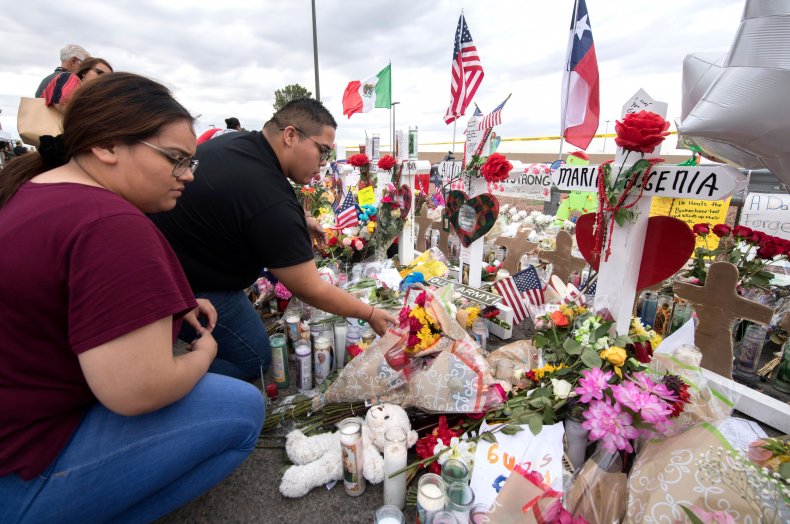 The shooting suspect — who would be responsible for committing what appears to be the most lethal mass shooting targeting Hispanics in American history — is thought to have posted a virulent, genocidal manifesto right before the attack alluding to plans to slaughter immigrants.
Federal law defines domestic terrorism as an avenue of investigative pursuit under the USA Patriot Act but does not present a specific criminal charge that encompasses this sort of political or social violence. Cases traditionally thought of as domestic terrorism are usually pursued through related statutes, such as with charges criminalizing hate crimes or the killing of federal agents.
FBI Director Christopher Wray, in testimony on Capitol Hill last month, received blowback for his response to questions about how the nation's premier law enforcement body pursues cases involving white nationalist ideologies.
"We, the FBI, don't investigate ideology, no matter how repugnant," he replied. "When it turns to violence, we're all over it."
When Senator Cory Booker pressed Wray about the reclassification of some incidents as "racially motivated violent extremism" instead of "white supremacist incident," the director objected.
"It's about the violence, not about the ideology," he said.
An FBI threat assessment about conspiracy-driven extremism recently obtained by Yahoo! News explains how the agency finds itself constricted when pursuing matters of extremist ideology.
"Domestic extremists employ a number of indicators, some of which may be criminal and others which may constitute the exercise of rights guaranteed by the First Amendment of the US Constitution," the documents say. "The FBI is prohibited from engaging in investigative activity for the sole purpose of monitoring the exercise of constitutional rights."
Civil rights advocates worry that any new laws purporting to grant federal law enforcement additional powers over domestic terrorist activities could be abused and might offer little additional benefit.
"These new laws may sound appealing, but they're actually very dangerous," Hina Shamsi, director of the American Civil Liberty Union's National Security Project, told Newsweek. "And they're unnecessary. The FBI has all the authority it needs to effectively investigate and prosecute domestic terrorism, and specifically white supremacist violence."
The Justice Department said in a June 2018 press release that it has "ramped up" prosecutions of hate crimes in recent years. During the entirety of fiscal year 2016, the department prosecuted hate crimes cases involving 27 defendants. In the first six months of 2017 alone, the department prosecuted 32 defendants in hate crimes cases, according to the press release.