Hate Daylight Saving Time? Massachusetts and Maine Are Leading a Charge to Ditch It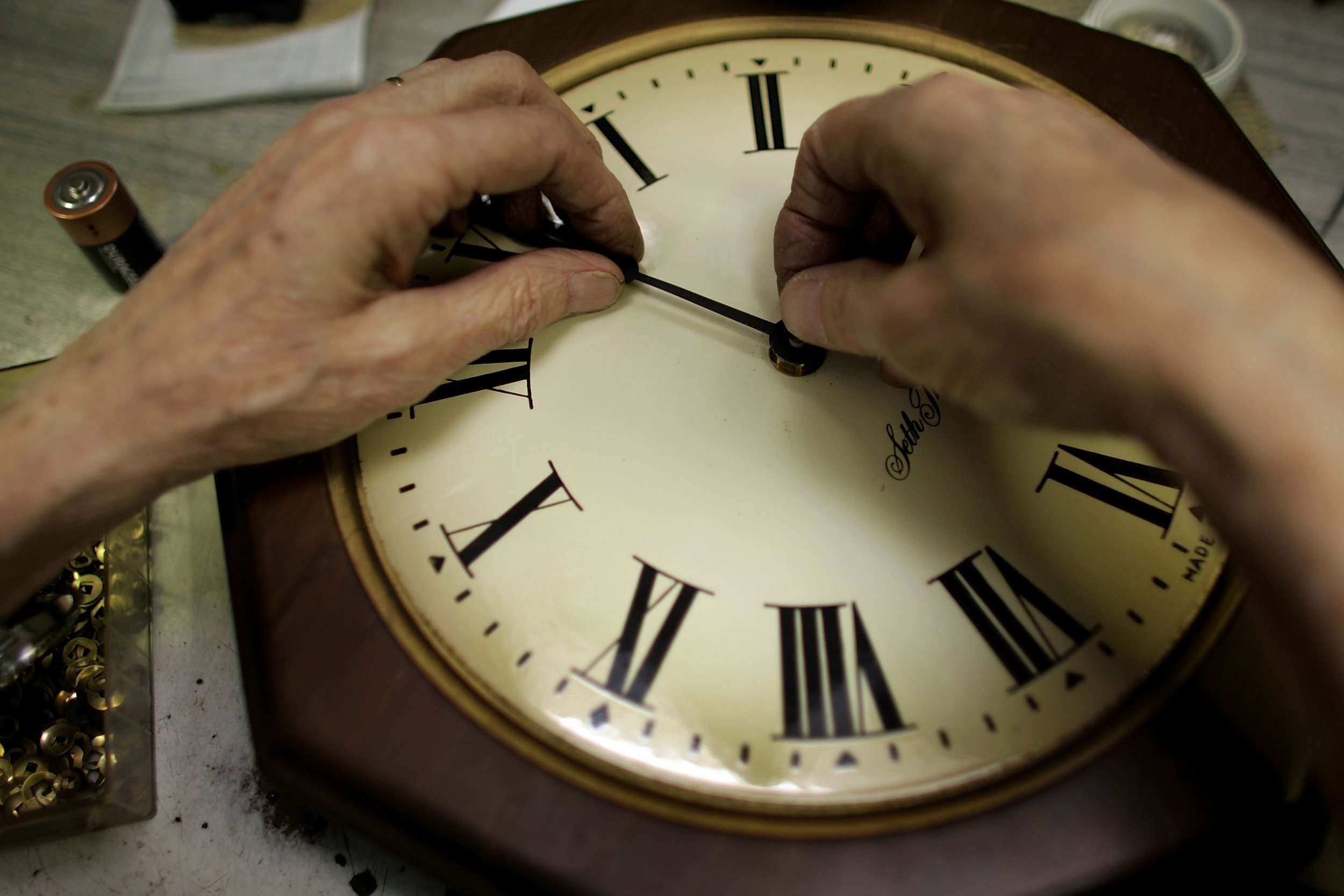 It's almost time for most of the United States to "fall back" one hour. As we prepare to enter darker days, some state governments have announced they hope to one day no longer be joining the rest of the country in daylight saving time (DST).
Both Massachusetts and Maine are considering saying a permanent farewell to observing DST. In order to avoid the much dreaded practice, this would require the states to officially switch time zones from Eastern to Atlantic, The Wall Street Journal reports.
The idea was originally brought about in 2016 by Donna Bailey, a Democratic state representative in Maine. There's an abundance of scientific research that has linked DST to harmful side effects, Bailey told the Los Angeles Times. Some of those harms include an increased risk of stroke, more heart attacks, miscarriages for in vitro fertilization patients, among many other undesirable complications.
"During those winter months, we have a lot of people who suffer seasonal affective disorder, and studies have shown that just giving that extra hour in the evening, as opposed to the morning, when people are sleeping, can make a difference in lowering the rates of seasonal affective disorder," Bailey said, according to the Los Angeles Times.
But, before the state can take the leap, Massachusetts and New Hampshire must follow, Quartz reports. Although Massachusetts is now on board, a chairwoman on the commission spearheading the effort in the state, is hoping even more states follow in their footsteps.
"Massachusetts should only consider moving to what in essence is year-round Daylight Saving Time if a majority of other northeast states, also possibly including New York, also do so," Commission chairwoman Sen. Eileen Donoghue told CBS Boston.
And they may be in luck because "at least five other states have legislation they're considering regarding potential time zone changes," Carl Stevens, a reporter for WBZ NewsRadio 1030, tweeted.
"There's no good reason why we're changing these clocks twice a year," Donoghue added.
On Wednesday night, the 11-person commission voted 9-1 in favor of getting rid of DST. If the move eventually happens, the states would be accompanied by Arizona and Hawaii, both of which have not practiced DST since the 1960s after opting out of the Uniform Time Act.
As for now, Massachusetts and Maine residents will join the rest of the country with an extra hour of sleep before DST officially ends at 2 A.M. EST Sunday, Nov. 5.