Hate Groups Have Increased under Trump, Southern Poverty Law Center Says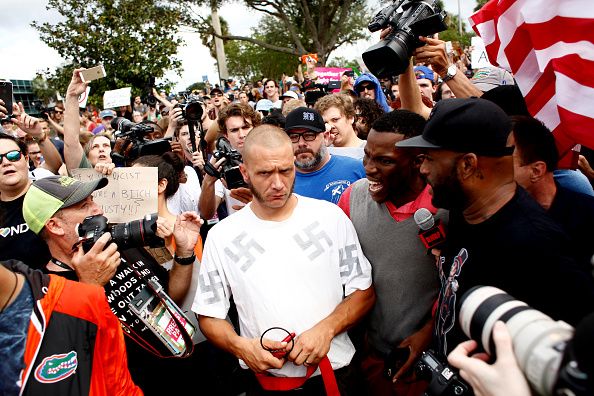 A study released by the Southern Poverty Law Center has found that the number of hate groups in the U.S. has risen by 20 percent over the past three years. As of 2017, 954 hate groups were operating in the United States. The findings represent a 4 percent increase from 2016 and are up one-fifth from 2014, according to the SPLC study.
Black nationalist hate groups have seen the largest increase, from 193 organizations in 2016 to 233 groups in 2017. The center also puts blame on President Donald Trump for the backlash from the Nation of Islam, which views the president as a symbol of the rising white supremacist movement.
"President Trump in 2017 reflected what white supremacist groups want to see: a country where racism is sanctioned by the highest office, immigrants are given the boot and Muslims banned," Heidi Beirich, director of the SPLC's Intelligence Project, said in a statement.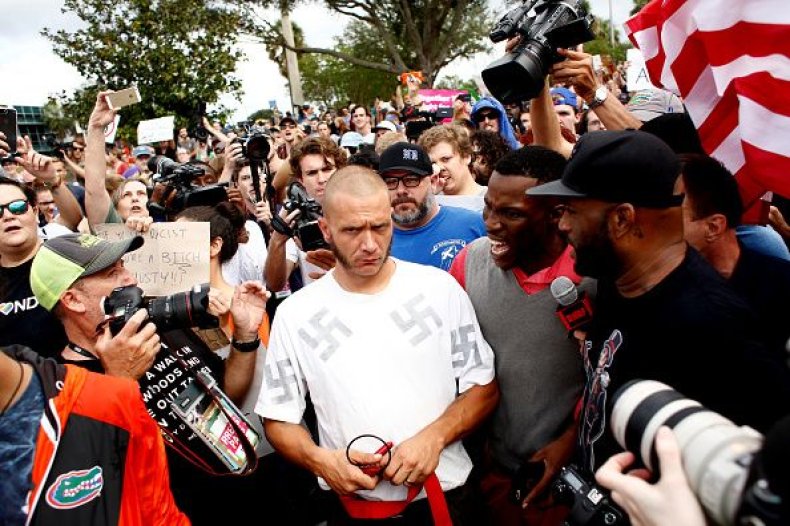 Neo-Nazi organizations also rose in numbers, from 99 groups in 2016 to 121 in 2017, while anti-Muslim groups also experienced sharp growth from the year before. As of last year, 114 anti-Muslim groups were operating in the U.S., compared with 101 organizations in 2016.
"When you consider that only days into 2018, Trump called African countries 'shitholes,' it's clear he's not changing his tune. And that's music to the ears of white supremacists," Beirich said.
The study found a decline in the number of Ku Klux Klan associate groups. Organizations linked to the hate group decline from 130 two years ago to 73 in 2017.
Another SPLC investigation, released earlier this month, found that 43 people have been killed and more than 60 people wounded by men who were involved with the "alt-right" movement in the past four years. Last year, 17 people were killed.