'The Hate U Give' Streaming: How to Watch the Movie Online for Free
The Hate U Give is the latest movie to have been made available for free online following the global wave of protests over police brutality and the deaths of George Floyd, Breonna Taylor, Ahmaud Arbery, and countless other African Americans. Originally released in 2018 and starring Amandla Stenberg, Regina Hall, and Russell Hornsby, the film tells the story of Starr (played by Stenberg) and her journey towards activism after a police officer killed her best friend Khalil (Algee Smith).
The news that the movie was available to stream for free was announced by its director. Writing on his Twitter, George Tillman Jr. said: "I'm Excited that #TheHateUGive is avail Tues at no charge on digital platforms. I hope the film provides a bit of understanding. Our story is a reminder to never be afraid to raise our voice in the name of justice. We must stand up for what we believe. The time for change is now!"
He followed this up with another tweet detailing two of the stores where viewers could watch The Hate U Give online for free. He wrote: "#TheHateUGive is streaming right now on #googleplay and #amazon At no charge. We want freedom. We want an immediate end to police brutality and the murder of Black people." That was one of my favorite quotes from the book brilliantly written by @angiecthomas."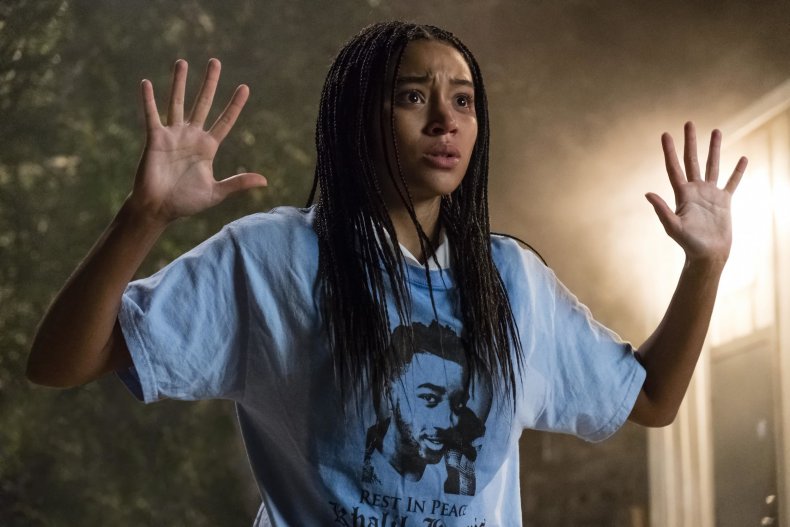 As this suggests, all viewers have to do to stream the movie for free is to search for it on Google Play and Amazon. However, these are now not the only services offering the movie for nothing. The Hate U Give is also streaming for free at time of writing on FandangoNow, the Microsoft store, Apple TV, Vudu, YouTube, and RedBox. However, the movie is currently only available for free in the U.S.
Tillman is not the only director to make their movie available for free in reaction to the Black Lives Matter protests. Previously, director Ava DuVernay made her Oscar-winning movie Selma, starring David Oyelowo as Martin Luther King Jr., available at no charge. So too did Destin Daniel Cretton with his movie Just Mercy, which tells the story of real-life lawyer Bryan Stevenson (Michael B Jordan) and his mission to overturn the wrongful conviction of Walter McMillan (Jamie Foxx).
The Hate U Give, which was based on a YA novel by Angie Thomas was critically acclaimed when it was released, with its current Rotten Tomatoes rating standing at 97 percent, and many critics praising the powerful and timely story. The critical consensus was summed up by the Financial Times, whose film critic Danny Leigh wrote: "The Hate U Give is about right now, and feels a perfect fit for it."
The Hate U Give is streaming now on multiple entertainment platforms.