Meet Hatreon, the New Favorite Website of the Alt-Right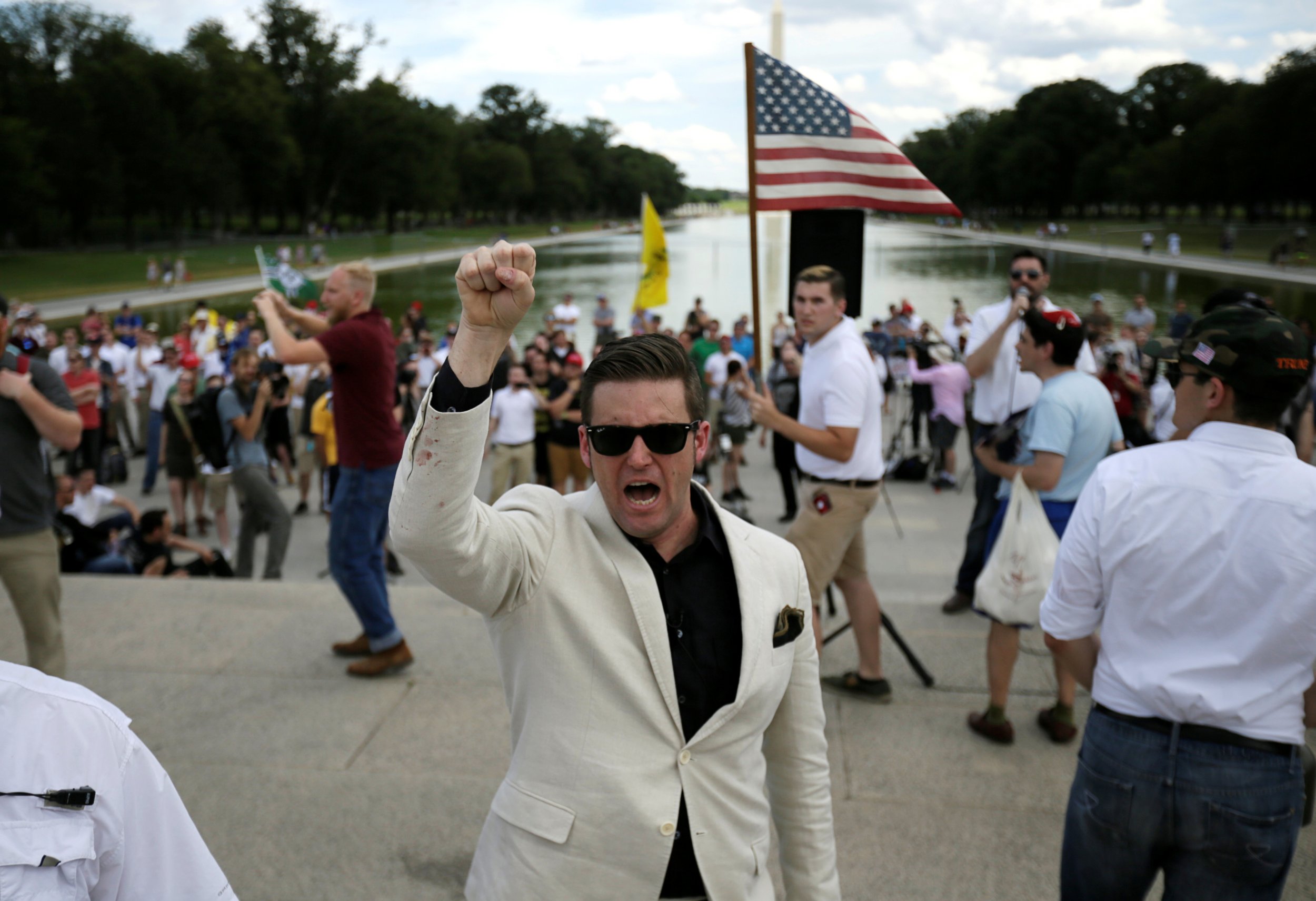 Finding funding on the internet is hard—especially if your ideas are despised by almost everyone. Just ask members of the so-called alt-right, the pro-Donald Trump white nationalist movement that received considerable attention during the 2016 presidential election. These guys often get barred from online funding platforms like Patreon, GoFundMe and PayPal.
Enter Hatreon, a new crowdfunding service. Like Patreon, Hatreon allows users to donate money to their favorite internet personalities, while the website takes a small cut. But Hatreon doesn't have any "hate speech" restrictions. Which is perhaps why it's attracted controversial figures such as alt-right leader Richard Spencer and Andrew Anglin, founder of neo-Nazi news site The Daily Stormer.
In 2014, PayPal cut off Anglin from its service for promoting "hate, violence, racial intolerance or the financial exploitation of a crime," according to an email from the company that Anglin published on his site. The Daily Stormer is looking for new funding because it is being sued by the Southern Poverty Law Center for organizing a harassment campaign against a Jewish woman in Montana. (In an email, Anglin took issue with the argument that his First Amendment speech could be limited because private businesses are free to deny someone service.)
Related: Does the alt-right feel betrayed by Trump?
Hatreon is still in a "soft launch" phase, so the site hasn't attracted many donations. Currently, Anglin is making about $700 per month on it, while Spencer is receiving $85 per month, according to their pages on the site.
Yet Hatreon already has some detractors, as some say a site with the word hate in the name may not be the best place for people who think they are wrongly accused of hate speech.
In an interview with Newsweek, Hatreon's founder, Cody Wilson, said he is not alt-right but does not necessarily object to anyone calling Hatreon an "alt-right version of Patreon," adding that the name of his site was tongue-in-cheek. "It's a delightful pun," he says. "It's meant to make fun of Patreon's investigations of people for hate speech."
The site is not Wilson's first controversial move. He describes himself as an "old-school anarchist" and was called the 14th "most dangerous person in the world" by Wired. (The list includes Syrian President Bashar al-Assad and imprisoned Sinaloa cartel kingpin Joaquín "El Chapo" Guzmán.) Wilson's main pursuit is fighting for the right to distribute blueprints online for 3-D-printed firearms in hopes of rendering gun control laws obsolete. He is suing the State Department for the right to do so.
Wilson says Hatreon is a side project and a favor to some right-wing comedians who were kicked off Patreon. He had already built a payment-processing network for another project, and he too was kicked off mainstream platforms such as PayPal, Stripe and First Data. So he knew how difficult it could be to get funding for controversial ideas. "Some of these Twitter guys I don't believe to be only trolls," Wilson says. "I think they provide valuable social commentary."
Among them, Wilson says, is TV KWA, an anonymous Twitter personality. He runs a news program on YouTube, Real News, parodying the mainstream media while wearing a black ski mask. On a recent episode, TV KWA mocked Mark Zuckerberg's cross country tour, joking, "Zuckerberg was able to pull off a 'warm handshake' Photoshop in only seven to 10 tries, down from the previous record of 16."
TV KWA says he was making about $215 a month off Patreon when the site banned him. He does not consider himself alt-right, but Patreon told him he violated its policy on hate speech. They did not provide him with a specific example, but he assumed it was for off-site behavior, as he did not post his videos to Patreon. "When the left-wing approach to speech and identity politics becomes so ubiquitous," he says, "it drives you to parody and take it to the other extreme in an ironic way."
Hatreon will soon have some competition. Another crowdfunding site modeled after Patreon is expected to launch soon. Counter Fund, founded by former Business Insider Chief Technology Officer Pax Dickinson, is raising money to offer subscription-based funding for the alt-right. Dickinson recently parted ways with yet another alt-right crowdfunding platform, WeSearchr, which helped Anglin raise more than $150,000 for a legal defense fund against the Southern Poverty Law Center.
Wilson, however, isn't concerned about competition.
"I will allow it [Hatreon] to become what it will become, but I don't plan to spend marketing money or dedicate a large team to it," he says. "My best hope for it right now is it will piss off Germany and we can have a showdown with European internet law."