Have the Cavaliers Set a Date for Isaiah Thomas Return? Former Celtics Star Should Play an NBA Game Again Soon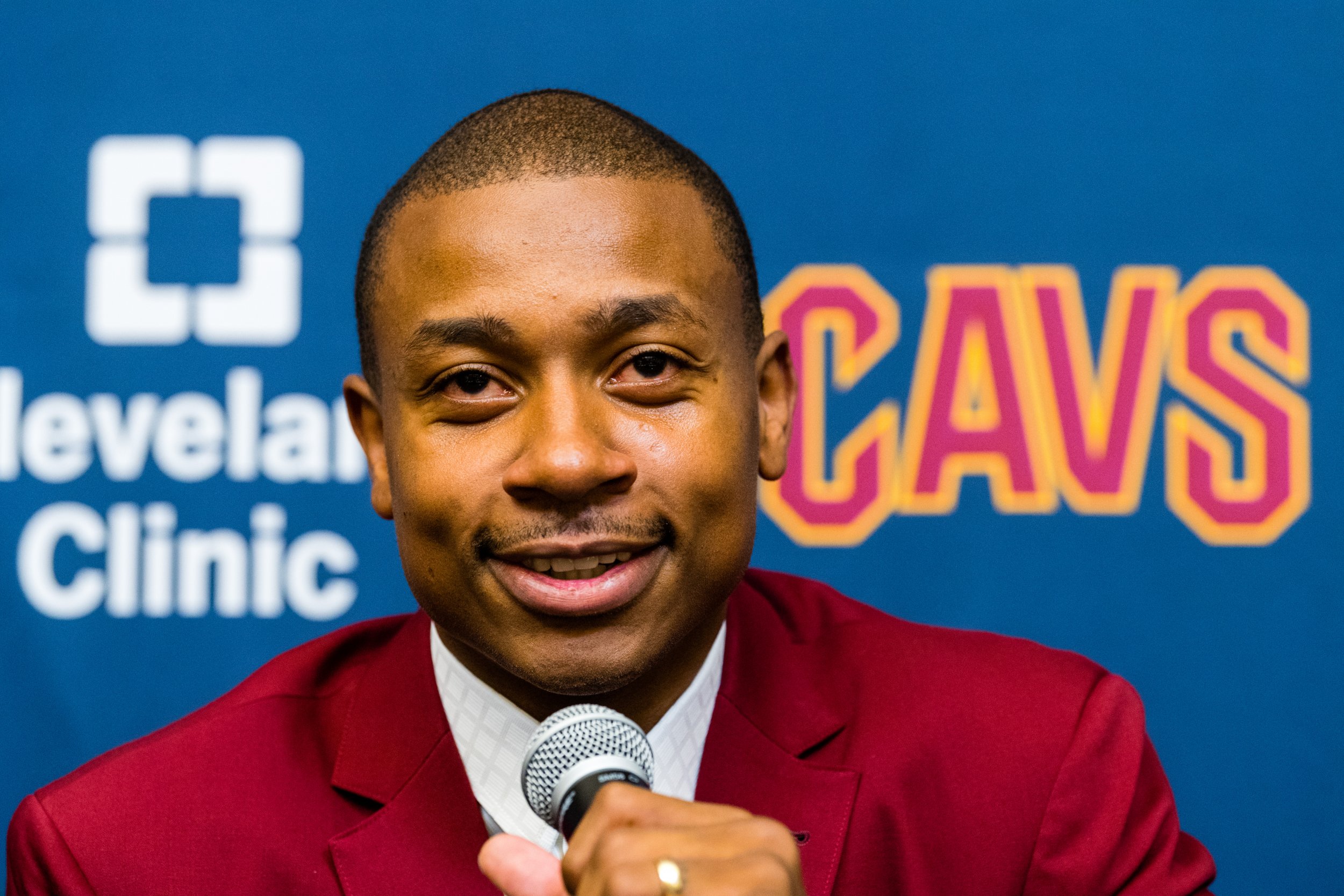 The Cleveland Cavaliers have been the Eastern Conference's form team over the past month of the NBA season while Isaiah Thomas has watched and cheered from the sidelines.
Now, as the Cavaliers look to be hauling in the Boston Celtics in the East, they may finally be able to call on Thomas' services. A report from Amico Hoops via 247Sports.com Tuesday said Thomas, who was traded from the Celtics to the Cavaliers in the summer, could be back for the Cavaliers' three-game West Coast road trip over Christmas. The Cavs play the Golden State Warriors on Christmas Day, followed by a swing through Sacramento to face the Kings on December 27 and finally the Utah Jazz on December 30.
Thomas hasn't played a regular season game for the Cavaliers since his summer move to northeast Ohio. The 28-year-old player was third in the league in scoring in 2016-17 but he has continued to be troubled by the hip injury that kept him out of the last two games of the Eastern Conference Finals in May, a series the Celtics lost to the Cavaliers.
Brian Windhorst of ESPN reported on November 28 that the Cavaliers were looking at a mid-December return for Thomas. "Internally, the #Cavs are shooting for mid-December for a return of Isaiah Thomas. He is ramping up to 3-on-3 work," ESPN Cleveland tweeted in November, citing Windhorst. Thomas has been scrimmaging with other injured Cavaliers teammates and coaches before games recently. Cleveland.com reported on December 6 that Thomas practiced with Tristan Thompson and Cavaliers coaches at their training facility and was able to dunk, suggesting his troublesome right hip is recovering.
In Thomas's absence, and with Derrick Rose in and out of the lineup, the Cavaliers have relied heavily on LeBron James to create and score. James tied a career high on Wednesday with 17 assists as the Cavaliers beat the Atlanta Hawks to move within three games of the Celtics.