Have the Spurs Had Enough of Kawhi Leonard Talk?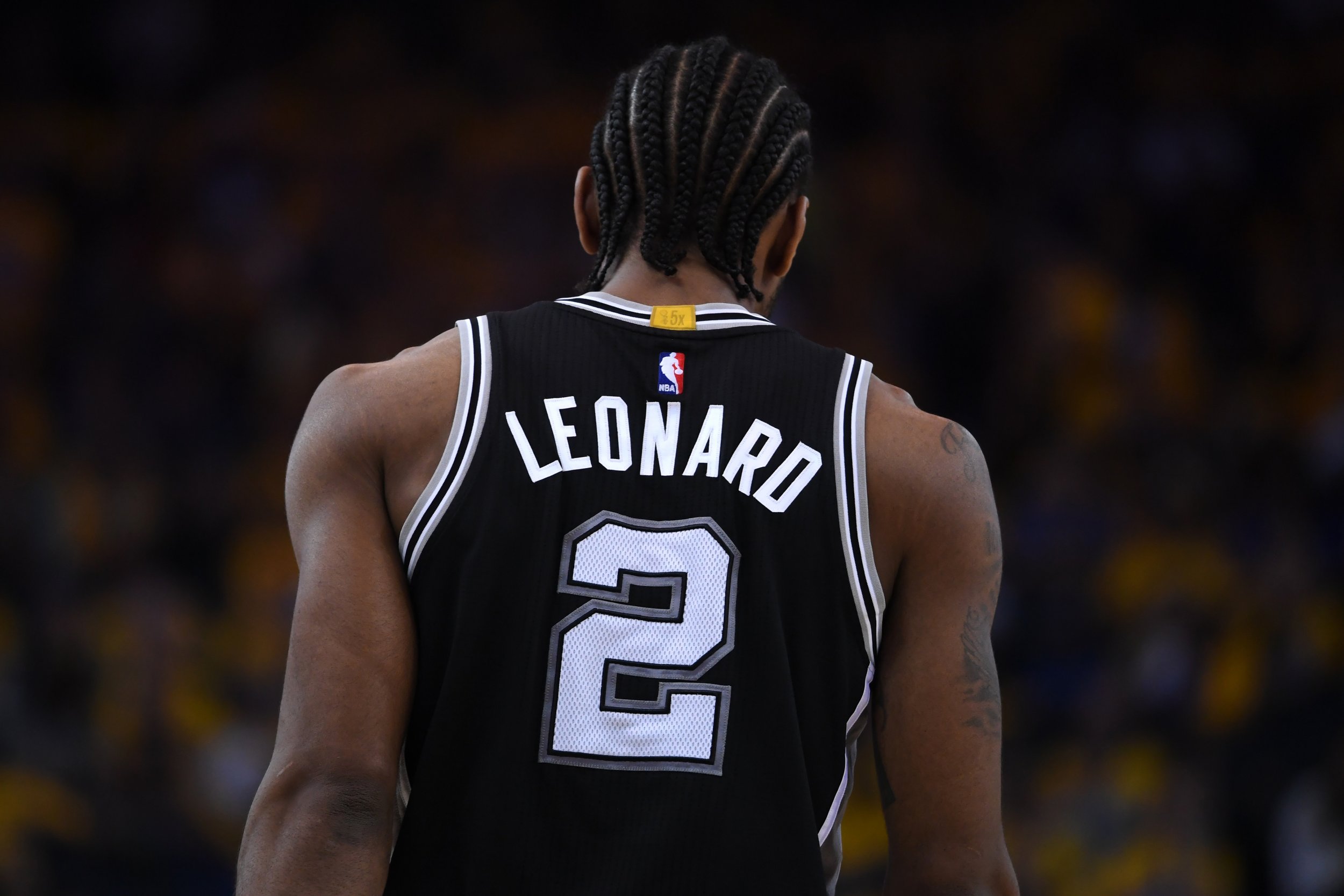 The future of Kawhi Leonard has been shrouded in doubt for some time but it appears Manuel Ginobili has had enough of speculations.
The MVP of the 2014 NBA Finals has not played since January and last month Spurs coach Gregg Popovich suggested the 26-year-old would miss the remainder of the season amid reports he had opted against a return to the active roster.
Hopes of Leonard making a comeback were reignited last week, when ESPN reported the two-time All Star could return to the line-up as soon as last Thursday.
However, Leonard sat out the game and has still not played. Ginobili has made clear the speculations surrounding his teammate have gone way too far.
"For me he's not coming back because it's not helping," the Argentine told reporters, as per Hannah Trippett of NBC affiliate WOAI TV.
"We fell for it a week ago again. I guess you guys [the media] made us fall for it. But as I said maybe a month ago—I don't know when it was—we've got to think that he's not coming back, that we are who we are and that we've got to fight without him."
Having missed the first 27 games of the season with quadriceps tendinopathy, Leonard made his debut on December 12 against the Dallas Mavericks. But after playing nine of the following 17 matches, on January 13 the Spurs opted to leave him out of the team indefinitely and he reportedly told his franchise he was not comfortable with playing during rehabilitation and that he should be sidelined.
On February 27, as reported by Michael C. Wright and Adrian Wojnarowski at ESPN, league sources suggested Leonard had returned to Texas after spending three weeks in New York, where he sought a second opinion on his injury.
The small forward's prolonged absence has hampered the Spurs' quest for a post-season spot and last week the five-time NBA champions briefly dropped outside the playoffs picture, but have since climbed up to sixth place in the Western Conference and currently hold a 42-30 record.
However, the race for a playoff spot in the west is very tight, with the ninth-placed Denver Nuggets only three games behind San Antonio.
On Wednesday, the Spurs clinched their fifth consecutive win after beating the Washington Wizards 98-90 in San Antonio, with LaMarcus Aldridge top scoring with 27 points in 31 minutes.