Haven Barker Update as Police Hunt for Missing Texas Girl
The Colorado Bureau of Investigation is hunting for Charles Estep, a Texas man suspected of abducting an 8-year-old girl and transporting her to the state.
Haven Barker went missing on March 7, according to an amber alert issued by the Texas Department of Public Safety. It said the girl was last seen at the 200 block of Arneson Lane in Coldspring, at 8 a.m. on that day.
She is described as a white 8-year-old with blonde hair and brown eyes. She is 4 foot 5 and weighs approximately 60 pounds.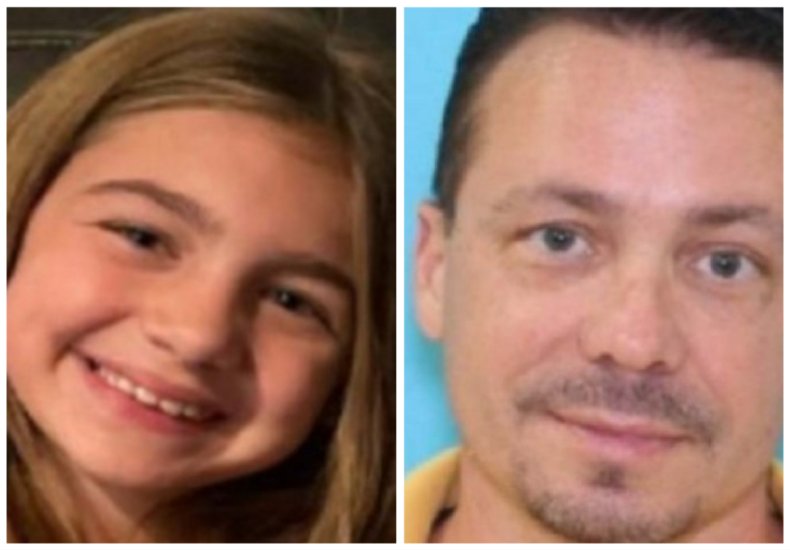 The amber alert also described Estep and the vehicle he may be driving. He is a 50-year-old American Indian man with brown hair and blue eyes. He is approximately 5 foot 8 and weighs 165 pounds. His car is a black 2015 Honda Accord with the Texas license plate number PYS4575.
Members of the public who have any information about Haven's disappearance are urged to call 936-642-1424 or to dial 911.
The Colorado Bureau of Investigation's endangered missing alert states that the agency has reason to believe the pair may be in the state.
According to Trinity County Sheriff's Office in Groveton, Texas, Estep is the boyfriend of Haven's biological mother, Tamara Barker.
The sheriff's office said in its alert that the girl's mother might be traveling with the pair and Haven was "believed to be in danger."
It added: "There are no known destinations or direction of travel at this time. If you see any of the three or know their wherabouts, please contact the Trinity County Sheriff's Office on 936-642-1424."
Newsweek has contacted the Trinity County Sheriff's Office and Colorado Bureau of Investigation via email for comment.
The National Center for Missing and Exploited Children said that of the 29,859 cases of missing children reported to the organization in 2020, 4.8 percent were family abductions.
In 2020, 63 percent of all amber alerts issued were for family abduction cases.
Non-family abductions are more rare, according to the center. These "occur when a child is taken by someone known, but not related, to the child, such as a neighbor or an online acquaintance, or by someone unknown to the child." They make up only about 1 percent of cases.
However, the center dismissed what it called the "myth" that family abductions were not harmful because the child is with a parent or other relation. It said: "Decades of research across multiple fields have illustrated the serious and harmful effects that family abductions can have on child victims and their families."