Kilauea Volcano Update: USGS Maps, Photos Show How Lava Coverage Has Expanded
Entire homes and the neighborhoods they were in have been destroyed and buried in feet of lava coming from the Kilauea volcano in Hawaii. Since the volcano first erupted, in early May, the lava has come from fissures across the island, some of them right in the middle of people's neighborhoods.
The latest update from the Hawaii Civil Defense Agency warned that the highly active Fissure 8 continued to send a flow of lava into the ocean where Kapoho Bay used to be. Additionally, the agency said that the emissions from the eruption and the flows were still high, and that those in the area and southwest of the volcano should take caution.
The gases coming from the volcano, especially sulfur dioxide, can irritate the skin and eyes and cause respiratory issues. Those with pre-existing breathing problems should take extra precaution because the gas is a strong irritant.
The amount of land covered by lava has greatly increased since May 15, when the United States Geological Survey (USGS) released the map below.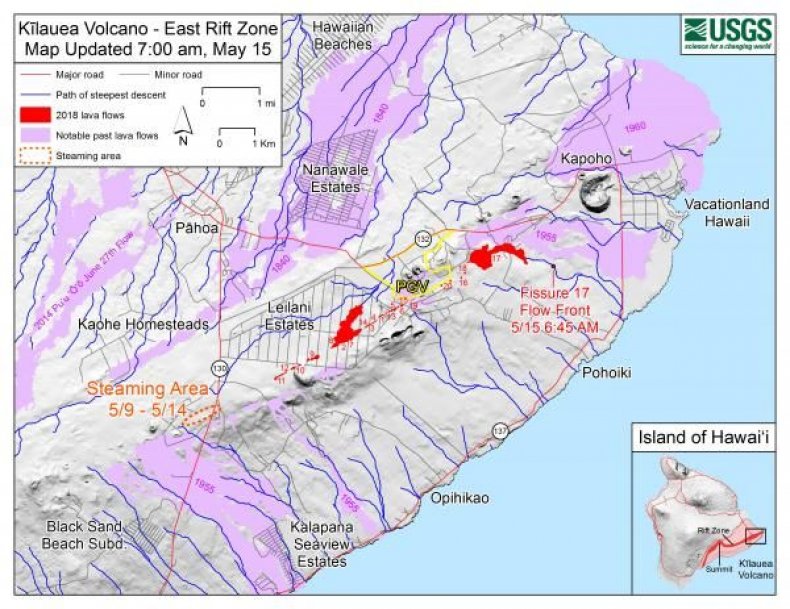 The purple color on the map indicates where a past flow erupted. The increase in new flows is indicated in red and pink shading. The second and more recent map is from June 10 and shows where the latest flows are, including the spots where lava is actively flowing into the ocean.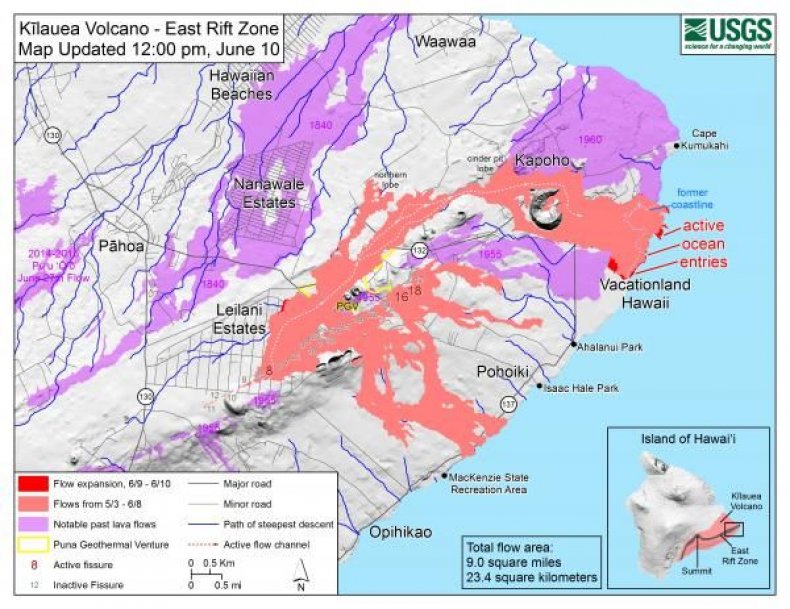 As the lava made its way out of the fissures and across the island, it grew closer and closer to the ocean. It was traveling at a rate of roughly 250 feet an hour in the direction of Kapoho Bay on June 3, according to the USGS.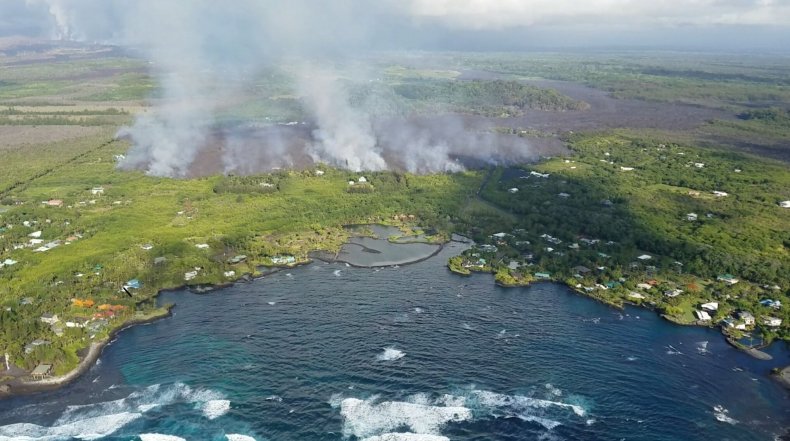 By evening that same day in Hawaii, the lava reached the ocean and was pouring in from Fissure 8 further inland.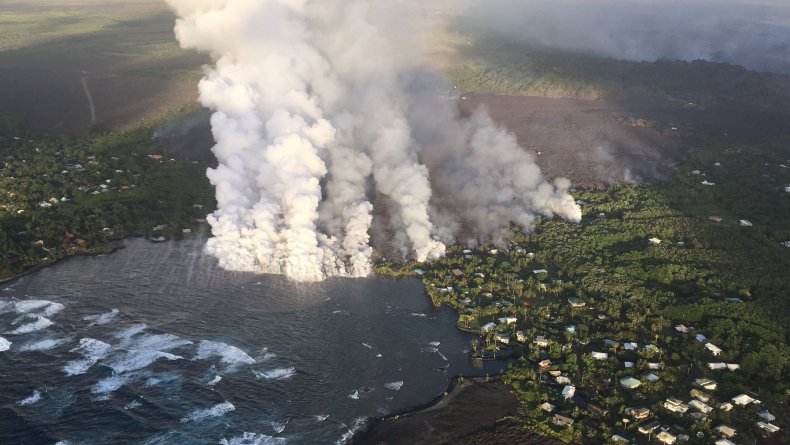 A few days later, on June 5, the bay was completely filled with lava. Houses and all of the vegetation in the path of the lava were also destroyed and covered in it.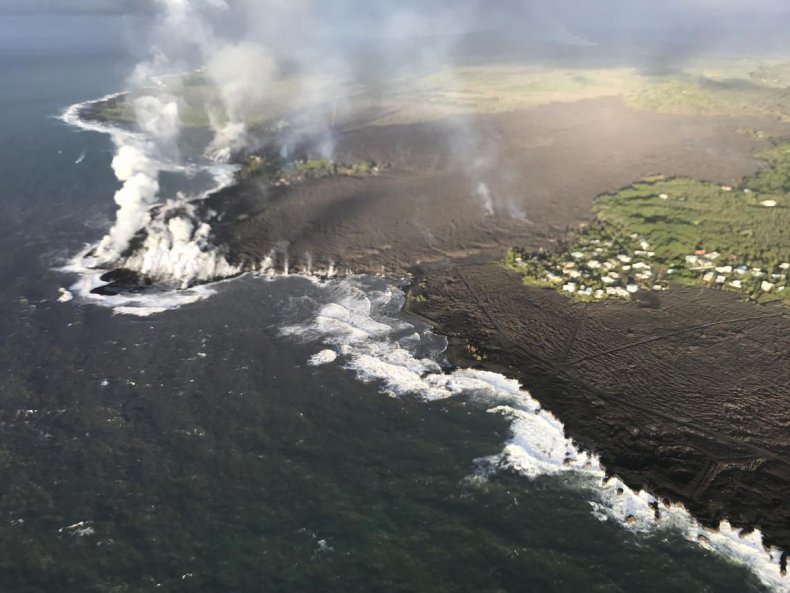 The European Space Agency shared satellite images of the island that compared the lava and smoke coverage on May 23 to the coverage on June 7. Much more smoke and gas coming from the spots where the volcano was erupting and where the lava was entering the ocean was visible in the photo from June 7 than in the earlier one.
Lava flowing into the cool ocean water causes something called "laze," a sort of lava haze made of hydrochloric acid, steam and volcanic glass particles. It can cause lung damage and irritate the eyes and skin.