Hawaii Bans Sunscreen Containing Coral-Destroying Chemicals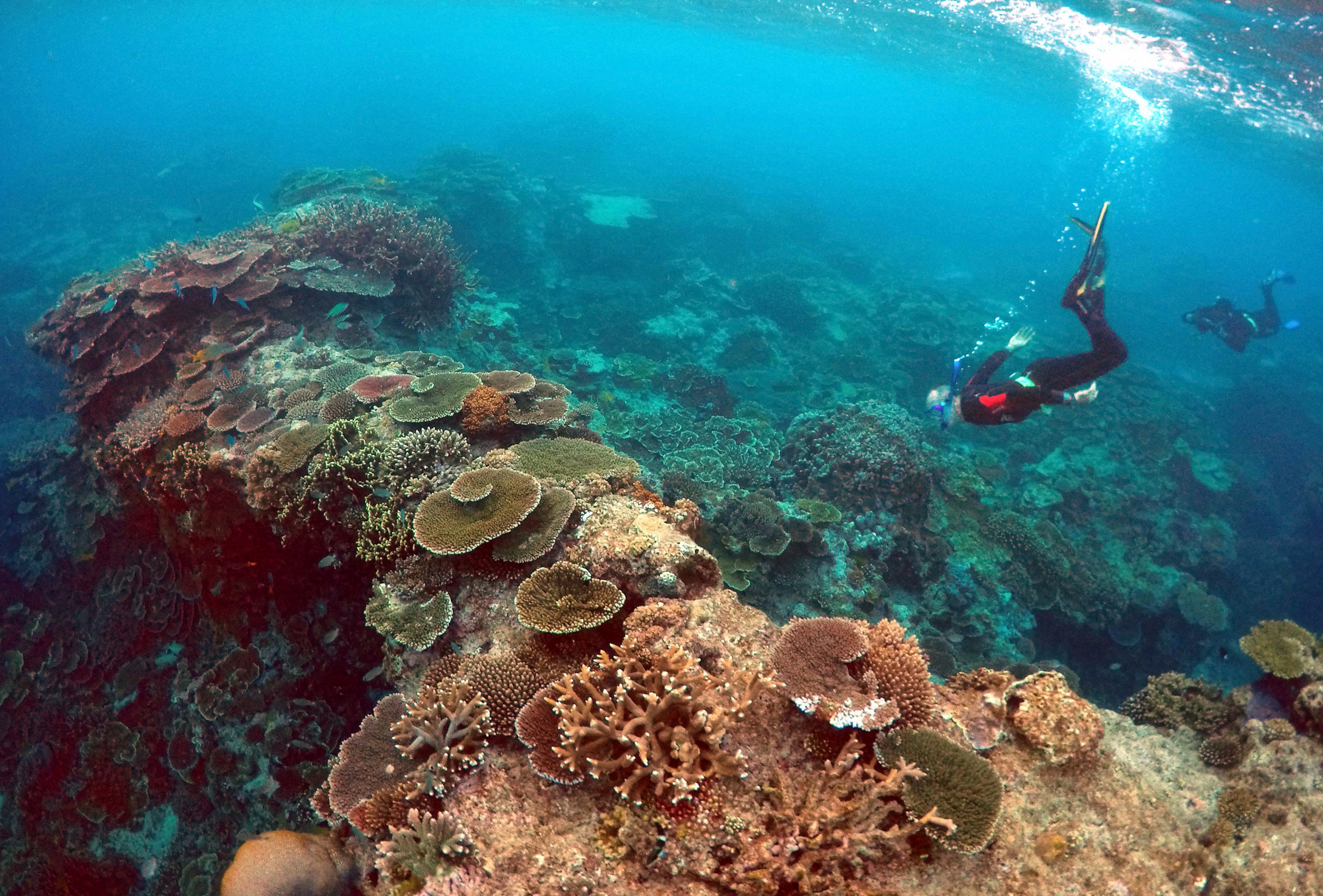 The state of Hawaii has passed a law banning the sale of sunscreen with chemicals in it that are known to damage coral reefs.
According to The Honolulu Star Advertiser, Governor David Ige signed Senate Bill 2571 into law on Tuesday. The bill states that starting January 1, 2021, people will not be allowed to sell any sunscreen that contains oxybenzone and octinoxate without a prescription in the state of Hawaii.
This law comes on the heels of recent research published in the journal Archives of Environmental Contamination and Toxicology, which found that oxybenzone poses a significant hazard to Hawaiian coral reefs and reduces their resilience to climate change. The chemical damages DNA, disrupts endocrine and can kill coral. According to the National Park Service, between 4,000 and 6,000 tons of sunscreen wash off of beachgoers into American waters each year.
This is especially concerning because of the significant devastation that the world's coral reefs have faced in the last few years. The world's coral reefs are bleaching four times as quickly as they were in the 1980s, meaning that heat stress is causing corals to belch out the symbiotic algae that gives the organisms their color. After bleaching, corals typically die. For several years in a row, the planet has seen record coral bleaching and death.
According to the International Coral Reef Initiative, climate change, development, invasive species, overfishing, unsustainable tourism, the aquarium trade, and pollution are all major drivers of coral bleaching and death. Ige pledged to address other threats to the coral reefs as well. However, a study in the journal Nature found that local measures have only had minimal impacts on improving coral health, and reducing climate change is by far the most important way to protect coral across the world.
Coral reefs are extremely important to the people of Hawaii for a variety of reasons, according to the state's Division of Aquatic Resources. From an ecological perspective, the symbiotic relationship that coral reefs have with fish makes them indispensable for the marine life and the food web of which fish are a part. In turn, humans benefit from harvesting, selling, and eating those fish that would die out without a coral reef to call home. Coral also protects the coast from strong waves and storms and are integral to fishing and tourism industries. Hawaii rakes in billions a year in tourism—$7.66 billion between January and May of 2018, according to the Hawaii Tourism Authority—and aquatic activities are an important draw for the state.
Several environmental nonprofits, such as Stream2Sea, responded to the study about sunscreen damaging reefs by supporting and pressing for the bill to go through. Bayer, which owns Coppertone sunscreen, opposed it.