Hawaii to Extend Stay-at-Home Orders Until End of June After Abandoning Plan to Track Visitors With GPS
Hawaii Governor David Ige said Thursday he intended to extend the state's safer-at-home order past its May 31 expiration date through the end of June with some restrictions lifted to allow local economies to continue on the path toward reopening.
Ige's announcement came shortly after Honolulu Mayor Kirk Caldwell said he had officially extended the city's stay-home order through June 30. During a virtual meeting Thursday with State Epidemiologist Dr. Sarah Park and Edward Desmond, an administrator of the laboratories division at the Hawaii Department of Health, Ige said he was in discussions with the state's mayors regarding how best to proceed with easing restrictions in the weeks to come.
"I've told the mayors that my intention is to extend the safer-at-home mandate through the end of June," Ige said. "We will be looking at different components of what that means. Certainly, we will be extending the 14-day mandatory quarantine for all travel into the state until the end of June."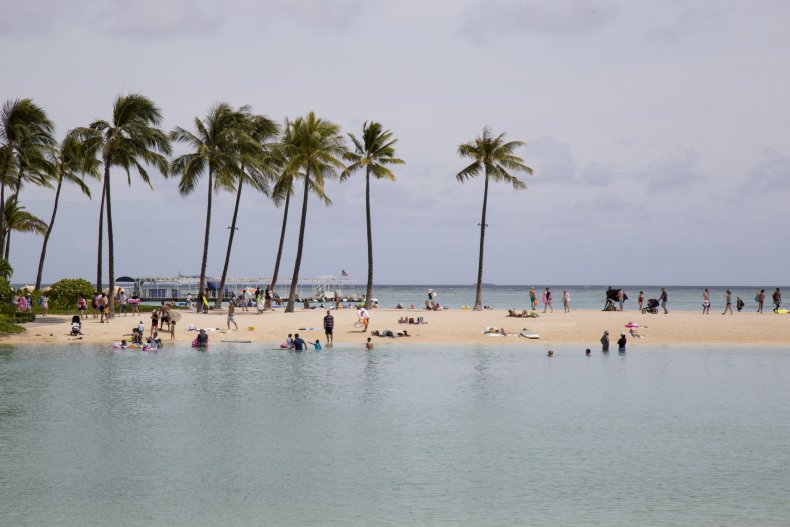 To protect Hawaii against extensive spread of the virus, Ige implemented travel restrictions in March requiring all individuals arriving in the state complete a 14-day quarantine before interacting with others on the state's islands. According to Park, the state's natural water borders combined with the quarantine required of incoming travelers were important to keeping the state's case count low. Though in late April state officials were considering the use of GPS tracking devices such as smartphone apps and even ankle monitors to keep track of recent arrivals during their two-week quarantines, officials have since strayed from those proposals.
By Thursday, health officials had reported 637 cases and 17 deaths statewide. No new cases were reported Thursday, a continuation of the state's downward trend in cases. "We are three weeks into this period where we've had six or less cases every day," Ige said.
The governor pointed to the declining case numbers as one of the reasons the state's economy has been permitted to start reopening. Also important were hospitals' abilities to handle sudden influxes of patients and increased testing capacity if needed, both of which Ige said the state was prepared to handle. The promising indicators seen throughout the state enabled some nonessential businesses to reopen on May 7, and Ige said more would be on the way.
Future decisions about when to reopen restaurants for seated dining and other businesses like hair salons, barbershops and spas would be made according to guidance from the Centers for Disease Control and Prevention, Ige said. Discussions on whether or not to permit gatherings outside the family unit would also be on the table, though Ige warned that social distancing would still be important if changes were made.
"This is a team sport," Ige said of the statewide efforts to mitigate the virus' spread. "I encourage everyone to act as if they are COVID positive, which means wear a mask when you're out and about or interacting with others, really be mindful of social distancing and maintain a safe distance so that you don't have the opportunity to infect other people.
"During this phase," Ige added, "we are encouraging you that, yes, we'd like for you to patronage the retailers and other businesses that have been opened. But you truly are safer at home. We want to ask that, once you have finished completing your purchase or the interaction, you should return home."