Hawaii 'Extreme' Cyberstalker Sent Hundreds of People, From Drug Dealers to Prostitutes, to Utah Family for over a year
A Hawaii man was arrested in Honolulu on Friday for harassing a Utah family using a host of bizarre methods.
According to a federal indictment, cyberstalker Loren Okamura, 44, allegedly sent hundreds of people—including drug dealers and prostitutes—to the home of the Gilmore family in North Salt Lake for more than a year, as well as numerous ominous online messages, Hawaii News Now reported.
The family—including Walt Gilmore, his wife, his children and grandchildren—say that, at first, the individuals who showed up at their house appeared relatively harmless: people with food deliveries, electricians, plumbers, locksmiths, and others.
Then more unsavory characters started turning up, some of whom were "prostitutes" or "looking for drugs," Walt Gilmore told Hawaii News Now. He described the whole experience as "scary."
At the peak of the visits, as many as 20 people were turning up at the house every day. In total, Gilmore estimates that since August 2018, around 500 unwanted visitors had knocked at the family's door.
The court documents also show that Okamura sent a threatening email to Gilmore's daughter saying she "sleep with one eye open." It also urged her to "kill yourself and do your family a favor."
In addition, Walt Gilmore said that he had seen different individuals taking pictures of the house, looking inside the windows late at night, and waiting in parked cars on the street. He suggested that Okamura had hired people to spy on the house.
Okamura has been charged with cyberstalking, interstate threats, and transporting someone to engage in prostitution.
"This is an extreme case. In my career I have not seen a case like this and have not heard of a case that's this egregious," North Salt Lake Police Sgt. Mitch Gwilliam said.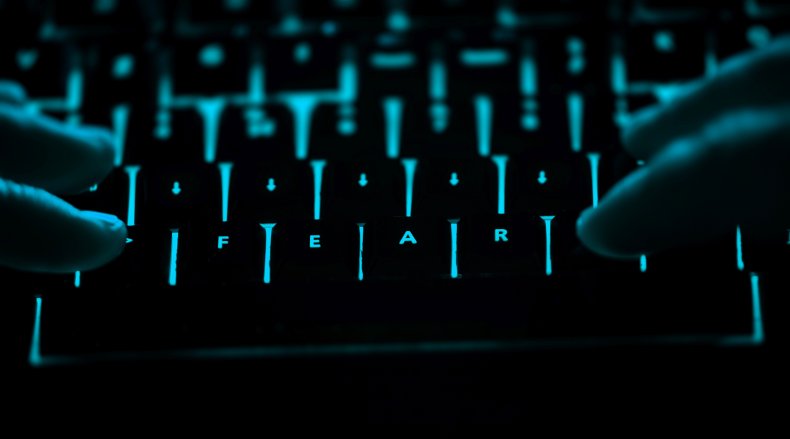 The Gilmores were seemingly not the only family in the neighborhood that were targeted by Okamura, although the indictment does not explain the reasons for why the Hawaii resident was harassing them.
Walt Gilmore said he knows Okamura and the reasons why he was targeting the family. However, he didn't want to reveal any further details before the trial. He added that he was happy to see Okamura behind bars after 15 months of harassment.
Cyberstalking is when an individual uses the internet to systematically harass or threaten a person or multiple people. This harassment can take place over email, social media, chat rooms, messaging applications, or other online platforms. Cyberstalkers sometimes also stalk a victims in the more traditional way.