Brush Fire Burning on Same Hawaiian Island As Kilauea Volcano
Residents of the island of Hawaii have had to worry about lava flows and earthquakes for nearly three months, but now they have another hazard to look out for: a brushfire burning on the island.
The fire reached roughly 3,000 acres on Wednesday, and firefighters on the island were working to contain the flames as best they could, Hawaii News Now reported. The fire was burning near Waikoloa Village on the island, but there were no evacuations ordered as no homes were in immediate danger of the blaze, according to Hawaii News Now.
Some road closures were ordered due to the smoke from the fire causing limited visibility in the area and the possibility of traveling flames. The weather was expected to bring rain to the island over the next few days which would help douse the flames and stop the fire from spreading further.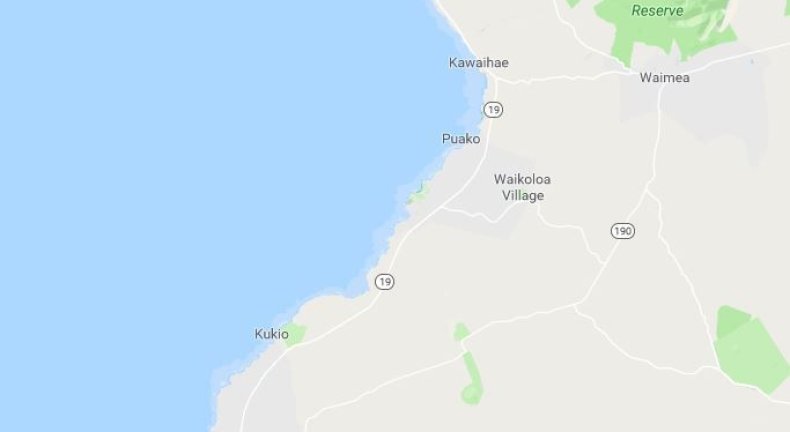 Before the rains come in, the smoke from the fire could cause respiratory problems for some people, especially those who already have trouble breathing.
The Kilauea volcano on the island was also still sending ash and volcanic gases downwind of the points where it was erupting. The conditions caused by the fire and the volcano could cause severe breathing issues for those on the island.
Only Fissure 8 on the island was erupting from the volcano as of Wednesday. The lava was flowing from the fissure to a channel of lava similar to a lava river. From there, the lava was flowing to the ocean, where it was entering the water.
The lava was originally flowing into Kapoho Bay, but when the bay filled with lava, the lava ended up extending the "land" of the island more than 700 acres. The lava is now close to entering Isaac Hale Park.
The point where the lava is entering the ocean is dangerous. The hot lava reacting with the cool ocean water can cause a violent reaction. A boat tour that brought tourists to the ocean-entry point was hit by a lava bomb in July and injured 23 people. One woman was seriously injured and is still in the hospital while her broken leg and pelvis heal.