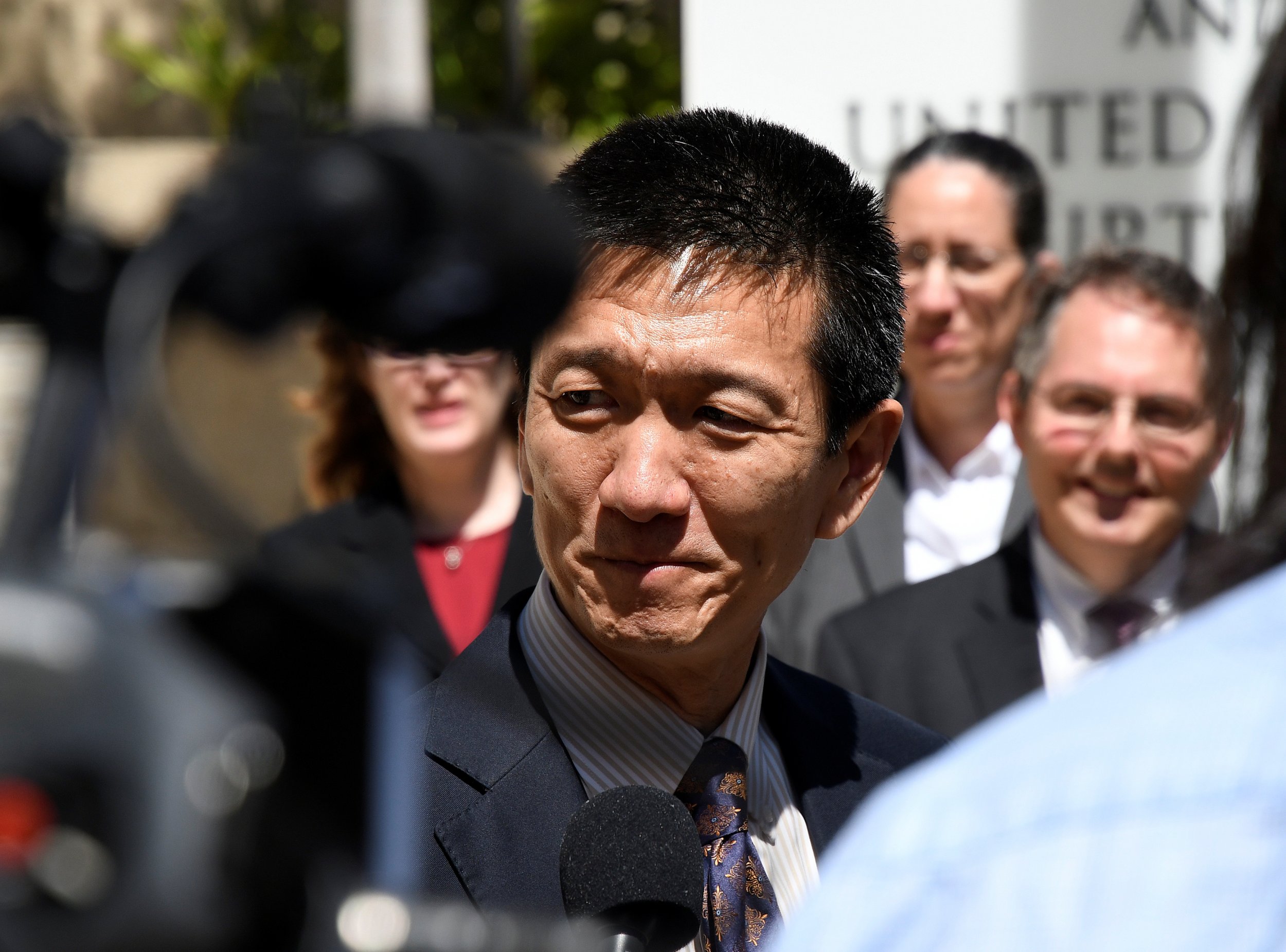 Hawaii Federal Judge Derrick Watson extended his order blocking President Trump's travel ban to six Muslim majority countries Wednesday, as the state's attorney general denounced the executive order as a "Muslim ban".
According to the Associated Press, Hawaii's attorney general Douglas Chin told the judge the controversial measure issued from the White House on January 27 and then revised on March 6 was like a "neon sign flashing 'Muslim ban, Muslim ban'" that the government had not turned off.
Read more: Hawaii judge puts emergency halt on Trump's new travel ban
Chin reportedly said the travel ban discriminated against Muslims and had a negative effect on Hawaii's tourist-dependent economy. Hawaii argued the temporary block enacted two weeks ago needed to be extended until the state's lawsuit is resolved and to ensure the rights of Muslims across the U.S. are upheld after the "repeated stops and starts of the last two months".
The White House has said the ban is a necessary measure to protect national security. The Department of Justice added in its argument to the judge that the part of the executive order freezing the admission of refugees has no bearing in Hawaii.
Regarding the freeze to the refugee programme, Watson said 20 refugees had been admitted to Hawaii since 2010. "Is this a mathematical exercise that 20 isn't enough?...What do I make of that?" the judge asked, rejecting the point.
The revised travel ban issued by the Trump administration on 6 March placed a 90-day ban on individuals arriving from Iran, Syria, Libya, Somalia, Sudan and Yemen. The earlier version of the executive order was blocked by U.S. District Judge James Robart in Seattle.
The joint plaintiff in the Hawaii lawsuit against the travel ban is Ismail Elshikh, a senior imam in Hawaii who argued the travel ban would stop his Syrian mother-in-law from visiting the United States.
"The Court will not crawl into a corner, pull the shutters closed, and pretend it has not seen what it has," Watson wrote in his judgment.
The White House and the Department of Justice is yet to respond to the extension of the ruling. President Trump told supporters at a rally in Nashville in March that the Hawaii Federal Court's first order to block the ban was an example of "unprecedented judicial overreach."