Kilauea Volcano Update: USGS Maps, Photos Show How Lava Coverage Has Expanded
A volcano on Hawaii's Big Island that has spewed lava, forcing thousands of residents to flee and destroying hundreds of houses over the past month, is still gushing a river of lava into the ocean. Now government officials are warning islanders to take cover from the still-exploding ash and toxic gas that is polluting the island's air.
Exposure to the volcanic dust is a health hazard since it can often contain bits of glass that can damage the lungs and irritate the eyes and skin. This morning, the volcano puffed out another plume of dark smog. Warnings have already been issued asking people to take cover, close their car windows and stay indoors as the volcano continues to sputter ash into the atmosphere. The volcanic dust can also obscure the vision of drivers and coat the roads in slippery ash, potentially causing accidents, the United States Civil Defense Department reported.
There are also concerns about a corrosive seawater plume called "laze" that emits hydrochloric acid when lava streams into the ocean and comes in contact with water.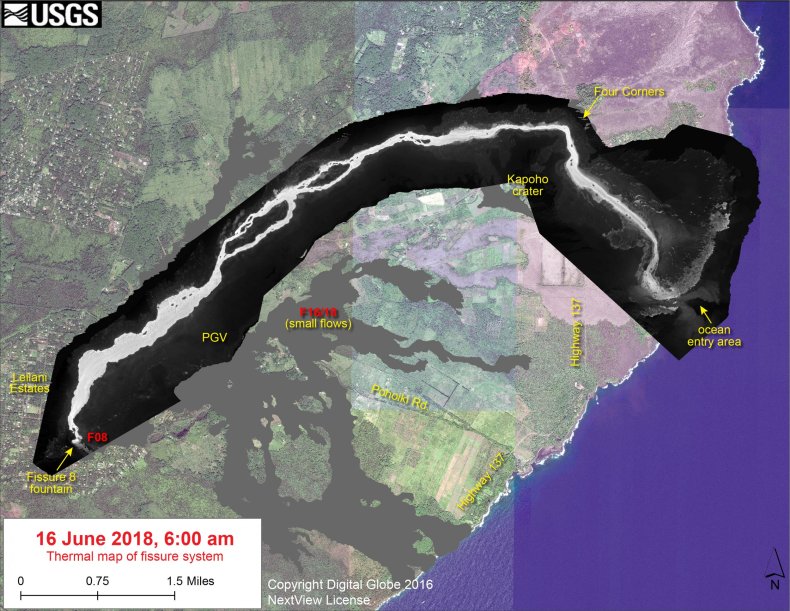 Over the weekend, the flow of lava was relatively stable, with fountains up to 165 feet near the eastern tip of the island at Kapoho, a community that once had a scenic bay but is now covered in lava.
Since the volcano started erupting, in May, more than 113.5 million cubic meters of volcanic debris have spread across the island, some of it streaming into the ocean. It's enough lava to bury the island of Manhattan 6.5 feet deep, according to the United States Geological Survey (USGS).
In addition to trying to prevent potential health issues caused by the volcano, people are dealing with the stress of losing their homes. Since the eruption began, on May 3, more than 450 houses have been destroyed by lava, according to a statement from the office of David Ige, governor of Hawaii. Last week, President Donald Trump approved a request to send financial assistance to those who had lost their homes from damage caused by the volcano.
Residents should also be aware that the plume can easily travel with the wind, the USGS stated.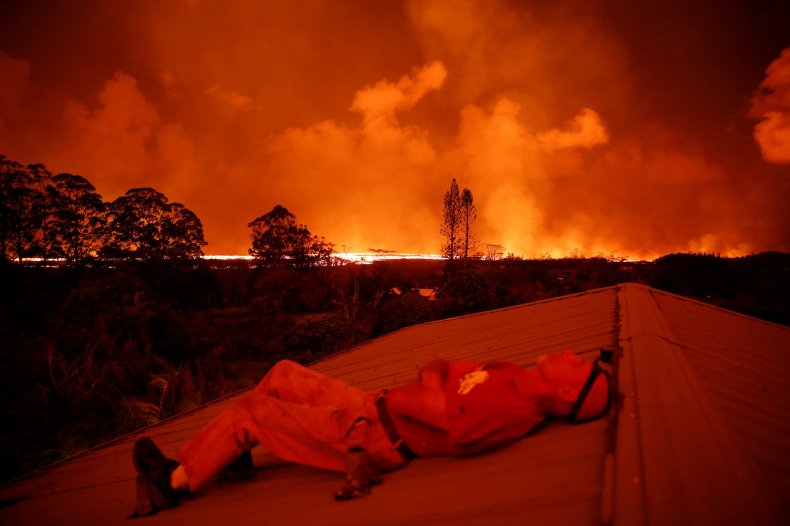 "Asthma sufferers, especially children who may be heavily exposed to the ash when they play, may suffer bouts of coughing, tightness of the chest and wheezing," the Civil Defense Department reported.
People who have never knowingly had asthma before may experience similar symptoms following exposure to ash pollution, especially if they go outdoors.