Hawaii Kilauea Volcano Update: Explosions, Small Earthquakes, Laze Continue Seven Weeks After First Eruption
Seven weeks after the Kilauea volcano in Hawaii erupted, it's still spewing the lava that has destroyed homes and roads on the Big Island.
Thursday afternoon on the island, there was another explosion at the summit of the volcano that caused a plume of gas and ash. The plume didn't reach 1,000 feet in the air, however, according to the United States Geological Survey. After the explosion, there was a slight decrease in seismic activity on the island, but it increased again later Thursday evening.
Members of the USGS also found that the volcano has damaged the areas around its summit. A flyover earlier this week showed that a parking lot that closed in 2008 at an overlook of the volcano was completely gone. The road that formerly led to the parking lot is still visible, but the overlook parking lot "has slumped into the crater of Halema'uma'u," said the USGS. Halema'uma'u is a crater within the summit of the larger Kilauea volcano.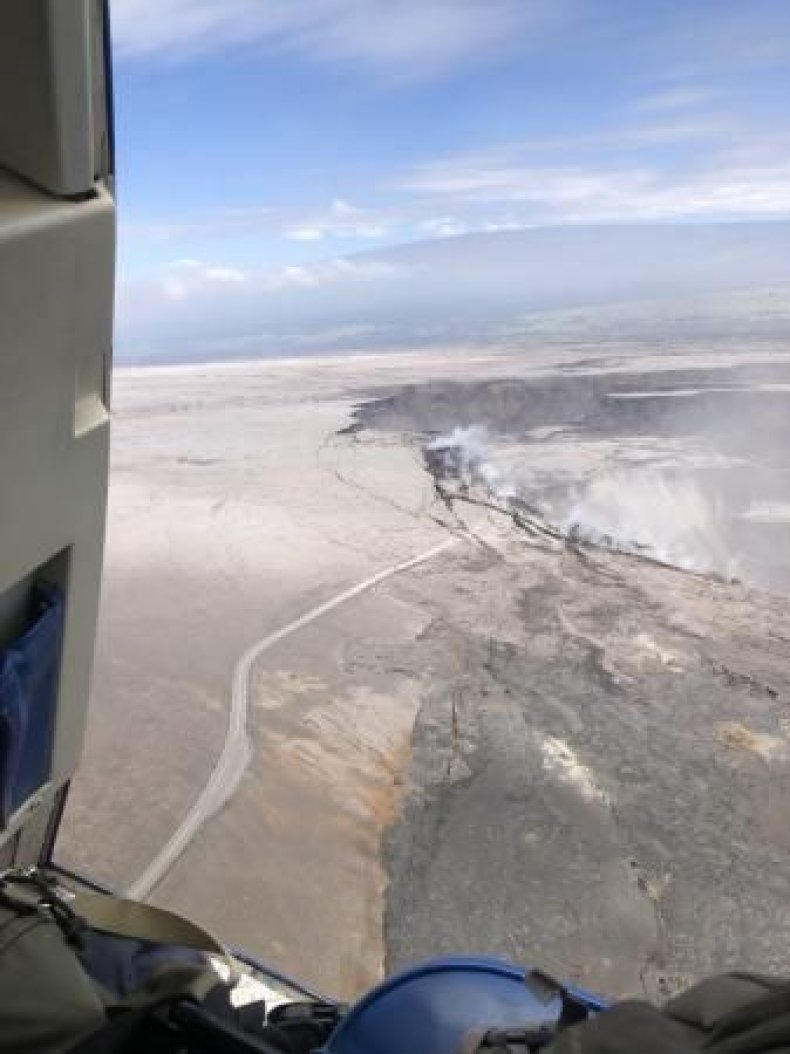 The USGS also checked on the Jaggar Museum inside the Hawaii Volcanoes National Park and found that books had flown off the shelves, the walls were cracked and the floors were buckling.
In addition to explosions and eruptions happening at the summit of the volcano, there is still very high activity coming from Fissure 8. Fountains of lava are filling the flowing channel, giving the appearance of a lava river running across the island.
That lava is flowing to the Kapoho coastline, where the Kapoho Bay was filled with lava earlier in June. The lava is entering the ocean, mostly at one spot on the south edge, according to the USGS. That entry was causing a lava haze, or laze, plume to form. It's a dangerous area as well because the hot lava reacting with the cold ocean water can cause violent reactions that produce debris.
As of Thursday, trade winds were pushing the laze plume southwest, according to the Hawaii County Civil Defense Agency. This laze is dangerous because the plume contains hydrochloric acid along with small volcanic particles that can cause irritation to the skin, eyes and lungs.
Less-active fissures spewed some lava earlier on Thursday, and were glowing with heat and lava. None, however, were erupting as violently as Fissure 8.