North Korean Missiles Could Reach Hawaii in 20 Minutes, so the State Is Preparing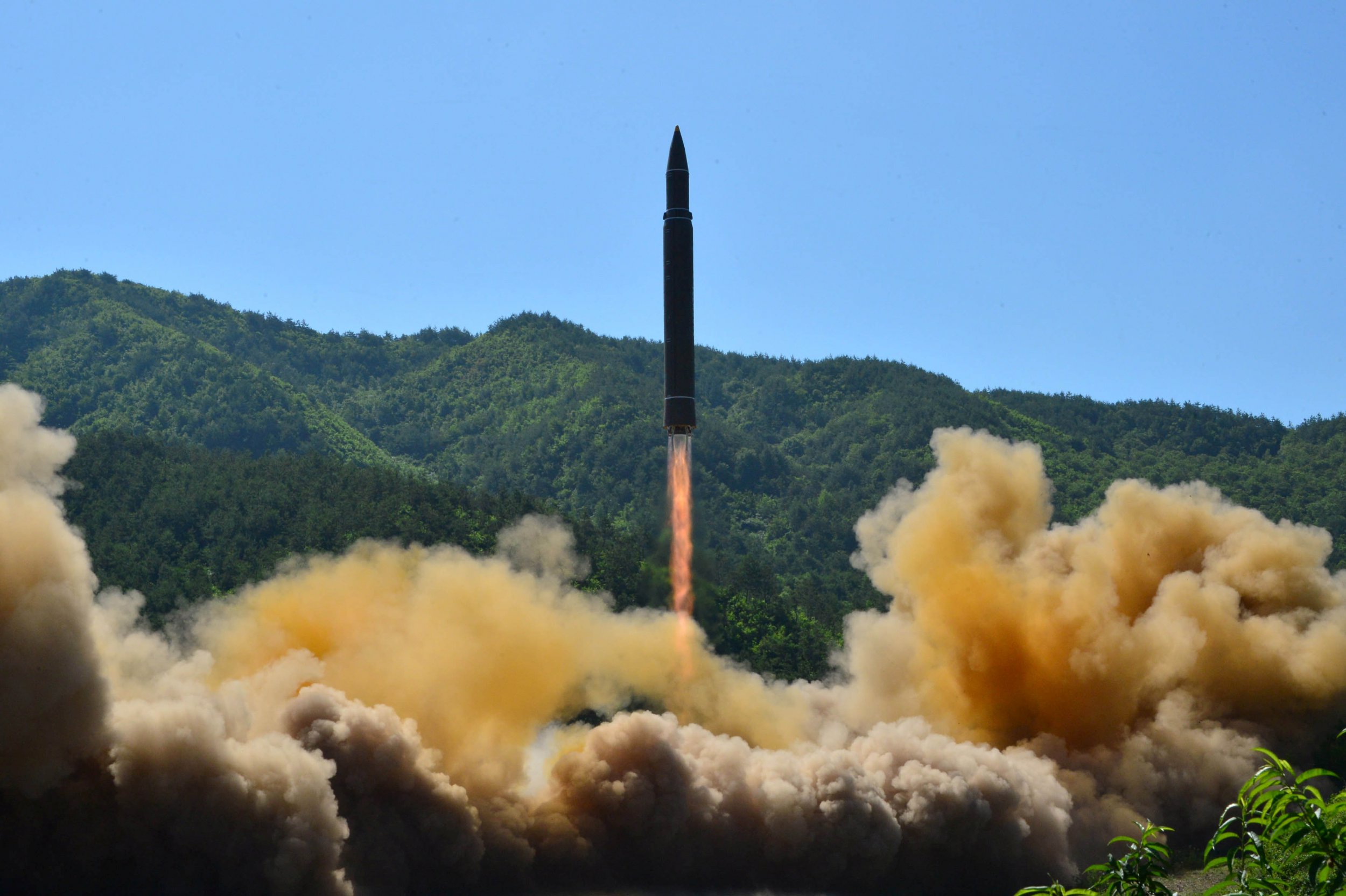 Officials responsible for Hawaii Emergency Management Agency will launch a new civil defense plan Friday designed to protect residents in case of a nuclear attack from North Korea.
Since Pyongyang stepped up missile tests in 2017, launching what is believed to be an intercontinental ballistic missile (ICBM) in early July, Hawaii has begun to take steps to address a possible attack. The 50th state is one of the U.S. territories closest to the regime, after the island of Guam and Alaska.
Military experts estimate that a missile fired from North Korea would take up to 20 minutes to reach Hawaii, leaving around 12 minutes for the state to warn its residents.
Hawaii Emergency Management Agency officials said in April that the threat of North Korea actually firing a nuclear missile at Hawaii remains "extremely small," but the "unpredictable leadership" of the country requires preparedness for all scenarios. The emergency plan specifically considers the worst-case scenario: a 15-kiloton nuclear weapon detonating 1,000 feet above Honolulu.
Hawaii Emergency Management Agency administrator Vern Miyagi told local media Thursday that the plan is not about spreading panic. "We do not want to cause any undue stress for the public; however, we have a responsibility to plan for all hazards. We don't know the exact capabilities or intentions of the North Korean government, but there is clear evidence that it is trying to develop ballistic missiles that could conceivably one day reach our state. Therefore, we cannot wait to begin our public information campaign to ensure that Hawaii residents will know what to do if such an event occurs."
Like other states, Hawaii had emergency plans in place during the Cold War, but the emergency agency doesn't plan a return to the 1950s safety motto "Duck and Cover," advertising instead the "Get inside, stay inside, and stay tuned" strategy. The plan is expected to mimic current active-shooter scenarios and will include evacuation drills for schools.
While appreciating the need for preparedness, the Hawaii Tourism Authority expressed fears about the emergency plan's impact on tourism, a main source of income for locals. "If reports are misinterpreted about the state's need to prepare for an attack, this could lead to travelers and groups staying away from Hawaii," Charlene Chan, director of communications for the Hawaii Tourism Authority, said in a statement quoted in local media, adding, "The effect of such a downturn would ultimately be felt by residents who rely on tourism's success for their livelihood."
Hawaii, the only U.S. state to be made up of islands sitting in the middle of the Pacific Ocean, is used to dealing with potentially catastrophic threats, although these are usually linked to natural phenomena such as hurricanes, earthquakes or volcano eruptions. Ahead of the hurricane season, the emergency management agency told citizens in late June to prepare a 14-day disaster supply kit, double the previous advice of a week-long supply.