Hawaii's Kilauea Volcano Update: Tours Can't Get As Close After Lava Bomb Hits Boat
A sunrise lava-viewing boat tour in the waters surrounding Hawaii ended with trips to the hospital for several passengers and injuries big and small for more than 20 of those on board.
During the tour early Monday morning, a lava bomb from the flows caused by the Kilauea volcano flew and hit the boat, puncturing the roof and scattering volcanic rock. Photos of the boat after it returned to the dock show rock all over the floor and roof of the craft. In the wake of the accident, authorities announced that boats doing similar tours will no longer be able to approach the flows as closely as Monday's tour did.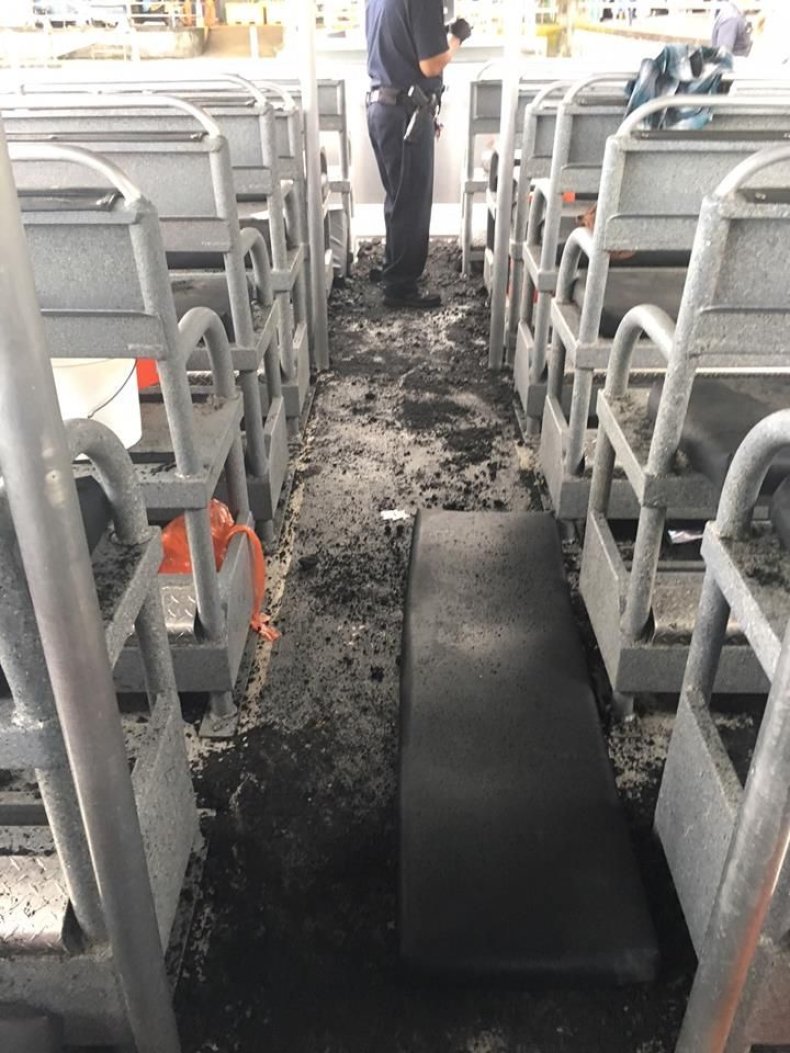 Some of the crew were among the 23 injured when the lava bomb hit the tour boat in the early morning Monday. The Hawaii Department of Land and Natural Resources started an investigation into the incident and the United States Coast Guard was also looking into it as well.
While the tour boat, operated by Lava Ocean Tours, and owner, had a current and valid permit from the DLNR and had permission to use the harbor as its point of operation, the investigation was aimed at determining whether the boat was in the designated safety zone at the time of the incident.
The safety zone was established in March 2017 and set at 300 meters out from the lava flows but there was an exception made for some boats. Certain commercial and research vessels were allowed to approach the lava more closely and reach about 50 meters away, according to the U.S. Coast Guard. The captain of the boat that was hit by the lava bomb Monday was one of those exceptions to the 300-meter rule, Reuters reported. The Coast Guard announced Monday after the incident that the safety zone was 300 meters out from then on and that "no entry approvals are being granted at this time."
A video that appears to have been taken from the boat and posted to Facebook by a passenger shows the view of the lava entering the ocean and then an explosion of dark smoke while screams can be heard in the background of the video.
The operator of the boat and owner of Lava Ocean Tours, Shane Turpin, told Reuters that he believes the boat was about 200 meters from the actual flow when the event occurred.