Hawaii Lawmaker Introduces Bill That Could Ban Cigarettes in the State
A lawmaker from Hawaii introduced a bill that would eventually ban cigarette sales across the state.
State House member Democratic Representative Richard Creagan introduced a bill called HB 1509, which would continually raise the minimum smoking age in Hawaii, the Hawaii Tribune-Herald reported. Each year, the bill would raise the smoking age to 30 in 2020, 40 in 2021, 50 in 2022, 60 in 2023 and 100 in 2024, according to the publication. The current legal smoking age in Hawaii is 21.
Creagan, who is also a physician, told the publication that although cigarette smoking has decreased, it can still become a problem.
"Basically, we essentially have a group who are heavily addicted—in my view, enslaved by a ridiculously bad industry—which has enslaved them by designing a cigarette that is highly addictive, knowing that it highly lethal. And it is," Creagan told the publication.
Creagan told the Hawaii Tribune-Herald that the bill did not apply to electric smoking devices, chewing tobacco or cigars. He supports the legalization of marijuana, according to the publication.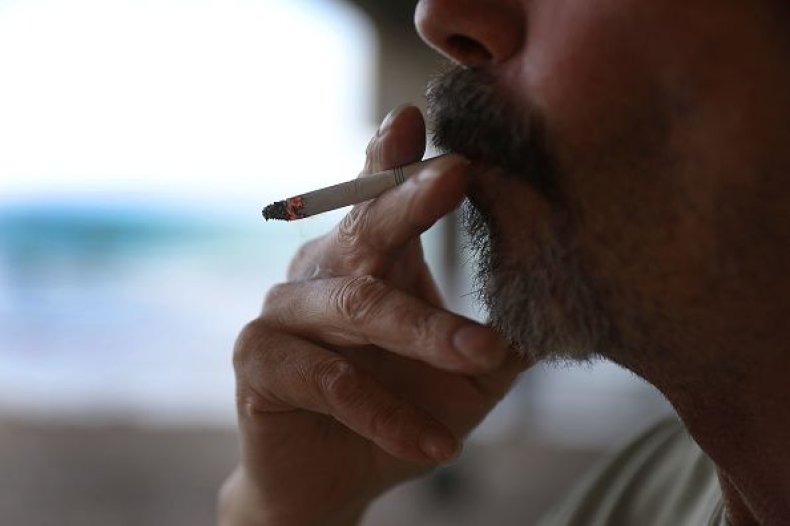 "We don't allow people free access to opioids, for instance, or any prescription drugs," Creagan said. "This is more lethal, more dangerous than any prescription drug, and it is more addicting. In my view, you are taking people who are enslaved from a horrific addiction and freeing people from horrific enslavement. We as legislators have a duty to do things to save people's lives. If we don't ban cigarettes, we are killing people."
There are two sponsors for Creagan's bill, according to the Hawaii Tribune-Herald. The state's House Health Committee will hold a hearing on the proposal this week, according to the publication.
Phillip Morris International, the tobacco company behind Marlboro, announced in January that it hoped to phase out manufacturing cigarettes and move on to producing smoke-free products, such as electronic substitutes, only.
"If we stop selling cigarettes, some else is going to sell them because people buy them," Andre Calantzopoulos, CEO of Phillip Morris International, said in a previous statement. "So I don't think that will have any impact on public health or the health of people. At the end of the day, the ambition we have is to replace cigarettes as soon as possible, with better alternatives for the people who continue smoking."
In November 2018, the Food and Drug Administration (FDA) proposed to ban flavored and menthol cigarettes in the U.S., CBS News previously reported. FDA Commissioner Scott Gottlieb said in a previous statement that the proposal aimed to combat smoking among young people. Tobacco products like flavored e-cigarettes, menthol-flavored tobacco cigarettes and flavored cigars are popular with teenagers.
The bill could take several years before the proposed ban could go into effect.